Wanyama advocates for peace as Kenya celebrates International Day of Sport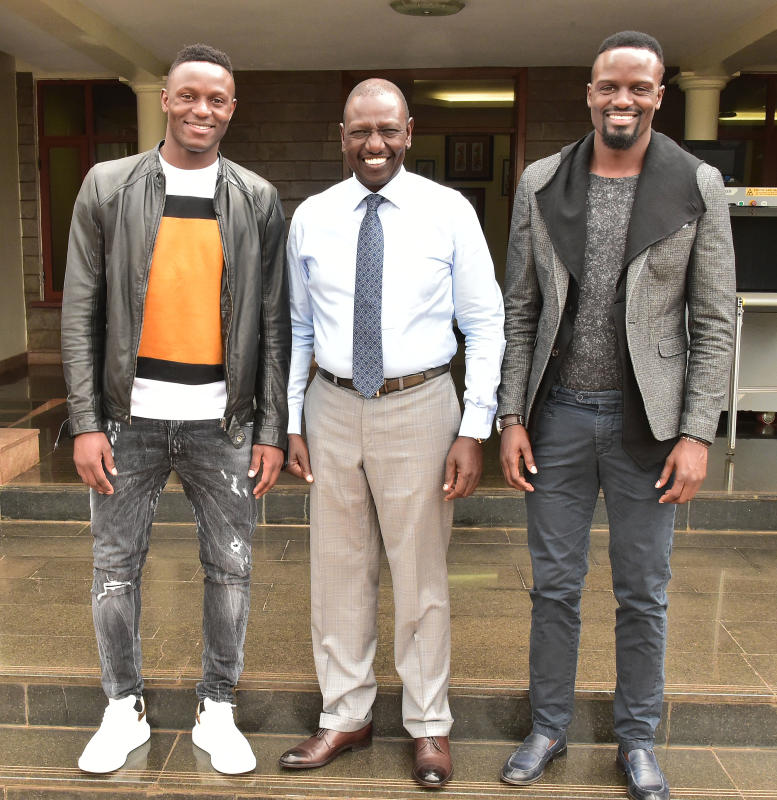 Former Harambee Stars captain Victor Wanyama has called on the Kenyan youth to shun violence and promote peace as Kenya joins hands in celebrating the International Day of Sport for Development and Peace.
This comes in the wake of the upcoming 2022 General Elections slated for August which is always associated with political intolerance.
International Day of Sport for Development and Peace is marked annually and focuses on the power of sport to drive social change, community development and foster peace and understanding.
Created by the United Nations General Assembly on 23 August 2013, and supported by the International Olympic Committee, Wanyama is using this day to lobby for peaceful coexistence amongst Kenyans.
The CF Montreal (US) captain called on the youths to spread love, peace, and unity
"Hey guys, today is International Day of Sports for Development and Peace, as Victor Wanyama Foundation, we would like to encourage the youth to spread love and peace in our communities through sports," he said in a video posted on his social media handles.
"During this electoral period, the youth should not accept to be misused by politicians, let's spread a message of peace during this period, and let's remain united."
"Sports does not discriminate through racial, tribal or place of origin. Let's remain united and spread a message of peace".
Elections have proved to be heated in Kenya over the years and Wanyama has now called on the youth to exercise peace and love during this period and avoid being used to cause havoc during the electoral period.
The 2007 General Election for example was one of the darkest phases of the country as thousands of lives were lost and property were destroyed after the final outcome of the polls were contested.
Leaders across several spheres have been calling for peace and tolerance heading into the polls and Wanyama has joined in urging the young people to be peaceful.
Related Topics