The rough, tough, bitter and sweet life of a football agent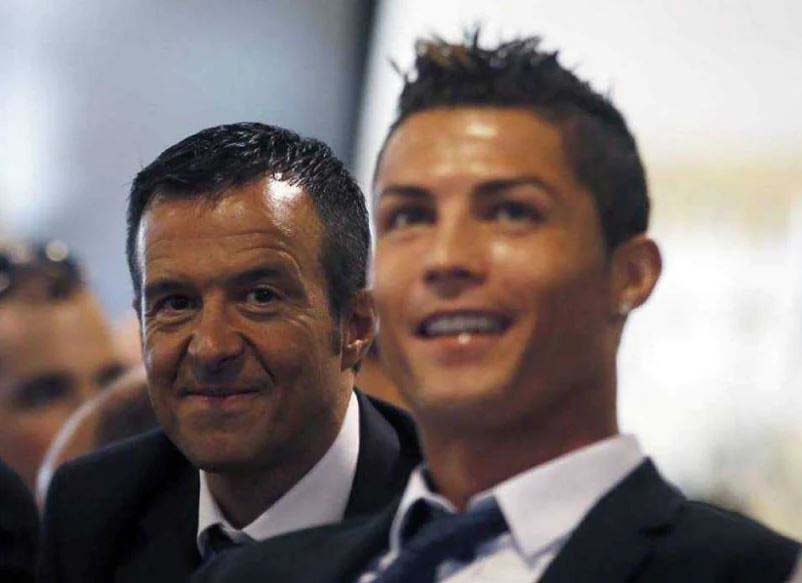 "I was (in contact) with Juventus, Inter Milan, AC Milan, Real Madrid, Barcelona, Valencia…everybody wanted Cristiano. I called Cristiano and told him what's important for you is your career, not money at the moment. Thanks to God, Sir Alex Ferguson told me, 'Leave him with me. At least he will play 50 per cent of the games, I promise you'…and that was the key... "
These were the words of Jorge Mendes, one of the world's most popular football agents, as he jubilantly revealed what happened moments before brokering one of the best deals in football – the transfer of 18-year-old Cristiano Ronaldo from Sporting Lisbon to Manchester United in 2003.
Mendes was speaking in the Ronaldo Film released in 2015, for the first time giving the world a glimpse of the personal relationship he had with the player, even as he ruthlessly marketed his name across the biggest clubs in Europe.
One might be fooled to think Mendes only spoke to Ronaldo to get him to sign the Man United contract, but behind this is a difficult, delicate and frustrating period of negotiations, whilst trying to find the best deal for the player and himself.
Football agents or 'Intermediaries' are individuals who obtain and negotiate employment deals for their clients, for a fee. Some choose to work as part of bigger companies while others work independently. Behind every good footballer you know, an agent is pulling the strings, making things happen.
The bigger the player and market, a football intermediary business can be very lucrative. However, one needs to possess a distinct skill-set should they want to secure the best deals for their clients.
Standard Sports caught up with George Bwana, a Kenyan football intermediary, who spoke about the life of an agent, most importantly, during a transfer window.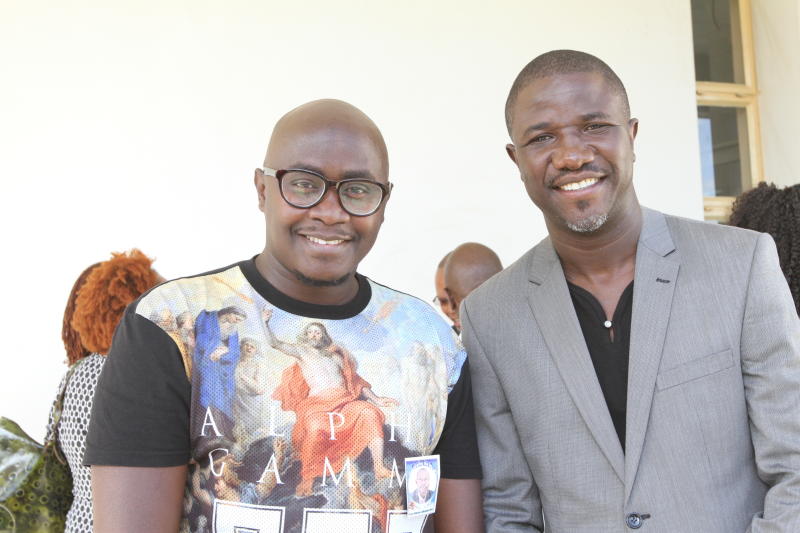 Bwana has been involved in the transfer of some of the biggest football names from Kenya including David Owino and Jesse Were from Gor Mahia and Tusker FC to Zesco in Zambia, Teddy Akumu from Gor Mahia to Kaizer Chiefs in South Africa and Richard Odada to Graficar Beograd in Serbia.
Roles of an agent
Agents are responsible for contract negotiations, financial planning, welfare advice, Public Relations, securing sponsorship deals as well as handling disciplinary issues on the player's behalf.
"I watch a lot of football from different regions. During any transfer window, I check which transfers are open and look at the key areas of weakness for different teams within a market. I also check which clubs are likely to sign players," said Bwana.
"I have a databank on the management of clubs and a relationship with different federations, I can contact them at any time. I line up a few players who I present to clubs... and the conversation begins from there."
Tasked with spotting talent from the grassroot level, Bwana said apart from watching football on TV, one needs to have a passion for the game, as it occasionally involves a lot of travelling, simply to identify talent marketable to football clubs.
The African market is not as sophisticated as the European one, Bwana said, explaining why it is important for players to have agents who negotiate with football clubs on their behalf. He insists players are not advised to negotiate transfers by themselves and need an intermediary to ensure they get the best deal.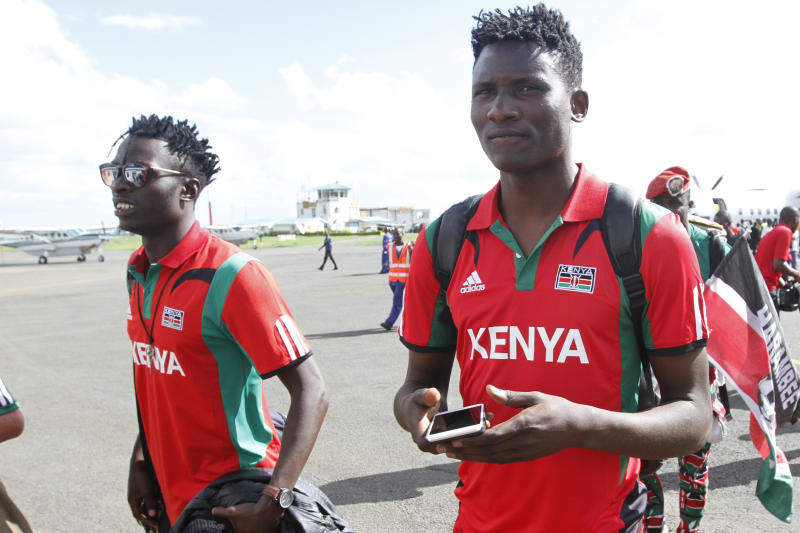 "Clubs in Africa easily identify a player and declare interest in signing them for a fee and monthly salary. Our job is to ensure professionalism in some of these processes. We try to negotiate on the players' behalf as well as between the clubs. If a Kenyan player wants to move to the South African league, we ensure the Kenyan club is compensated comprehensively, depending on the nature of player the other club is looking for," he said, adding that players should only focus on their performances on the pitch.
"Sometimes it's very difficult for a player to say no after two clubs have negotiated a deal, that's why we are there to negotiate their personal terms. In Europe, some deals are 'subject to personal terms' where the player can be compensated for different achievements for example goals and appearances. We discourage players from negotiating deals for themselves. Their job is to play, ours is to ensure they are comfortable and can concentrate on the game, with all the facilities they need," said Bwana.
Position, age and quality of performance on the pitch best determine a player's value or price. Agents, like Bwana, often tend to prefer players who have excelled to the extent of receiving call-ups by their national teams. Getting a CAP (national team appearance) automatically increases a player's value.
"The younger the player, the more expensive they will be because of the longer span they will be available to play. Strikers tend to be more expensive than defenders since they score goals. Goalkeepers are not that expensive. A club could have like four goalkeepers, but only one or two get most appearances," explained Bwana.
"They are also hardly injured. If a player is very good, then he/she should appear for their national team. Clubs will ask you if a player you are marketing has played for the national team, if no, the value of the player goes down."
Challenges
Even though agents work hard to get the best deals for their clients, some face the daunting prospect of a huge disagreement on several occasions. It is for this reason that an agent should have good interpersonal skills and develop a good relationship with the player. Some players are not always comfortable with their agents' actions, thus creating a rift when a deal they don't prefer is stumbled upon.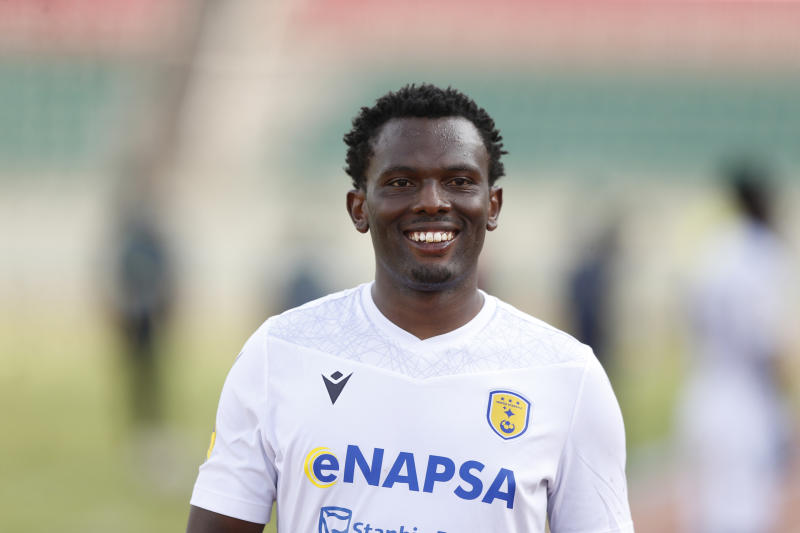 Bwana said in some cases, some agents are not well compensated or paid at all by their clients, who sometimes remain unsatisfied in their work or financial demands.
"Some players don't want to play for certain clubs, or just move from one club to another. However, an agent will come to the player with a deal they won't prefer. Sometimes it's the agent's fee. Some players don't want to pay their agents what is agreed in the contract. Some agents also demand too much, much more than is acceptable by Fifa. There is a cap on how much an agent is supposed to receive from the players' earnings," said Bwana.
He said most clubs in Africa lack funds and stable sponsorships to run their affairs, thus leaving agents with little or no money once a deal is completed. He also said players do not fully understand the roles an agent plays, saying there is a belief that most agents come to 'earn (reap) where they did not sow'. The emergence of 'self-proclaimed' unlicensed agents is also another hindrance to agents in the country getting recognition by foreign federations.
Due to trust issues, some players prefer having their parents or relatives as agents, simply because they do not want to spend money on a stranger. Top-quality players around the world have adopted this idea, including the South American duo of Lionel Messi and Neymar, who both have their fathers as agents.
"These family members get 'qualified' by being taken to sit exams provided by the individual federations and whoever passes, pays a certain fee to keep renewing their license. In the Kenyan federation, you have to pay Sh100,000 annually to be a licensed agent," Bwana said, noting an unlicensed individual trying to market a player to a federation that insists on dealing with only licensed intermediaries will appear as a quack.
Some football agents, especially those who scout in amateur leagues, are forced to go the extra mile of recording players they want to market, making video compilations to show to different clubs.
This is easy if the player plays in a top league that is aired on a popular channel. However, should the player be from an amateur league, an agent must use his/her equipment to record the player.
TOP FOOTBALL AGENTS AROUND THE WORLD AND CLIENTS MANAGED
· Jorge Mendes – Cristiano Ronaldo, Diego Costa, David De Gea, Jose Mourinho, Angel Di Maria, James Rodriguez, and Renato Sanches.
· Mino Raiola – Paul Pogba, Zlatan Ibrahimovic, Blaise Matuidi and Mario Balotelli
· Pini Zahavi – Robert Lewandowski, Rio Ferdinand, Javier Mascherano and Carlos Tevez.
· Giuliano Bertolucci – David Luiz, Oscar, Paulinho, Marquinhos, and Willian.
· Volker Struth – Toni Kroos, Marco Reus, Mario Götze, Dayot Upamecano and Niklas Süle.
· Jonathan Barnett – Gareth Bale, Jordan Pickford, Luke Shaw, Saul Niguez and Wojciech Szczesny.
· Pere Guardiola – Luis Suarez, Andres Iniesta, Thiago Alcantara and Hector Bellerin.
· Jose Otin – Fernando Torres, Jesus Navas, Jesus Navas , Pedro, Javi Martinez.
· Paul Stretford – Andy Cole, Wayne Rooney, Harry Maguire.
· Mondial Promotions - Olivier Giroud, N'golo Kante Philippe Coutinho, Douglas, Hugo Lloris and Dimitri Payet.