Barding crowned Yala football champions as Green Commandoes falter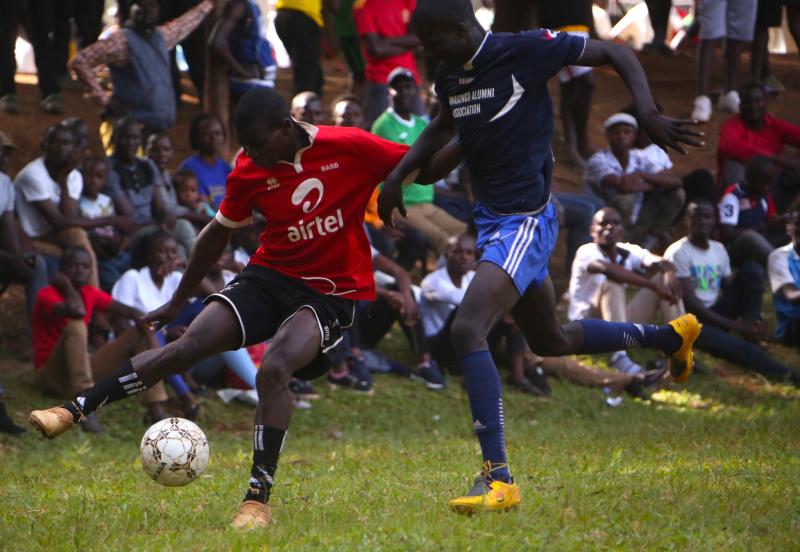 Barding were on Sunday crowned football champions after their 1-0 win against rivals Sawagongo High School in the football finals of the 2022 Yala Open school games played at St Mary's Yala in Siaya County.
Collins Van was the hero of the final after his second half goal saw the 2016 East African champions narrowly defeat their rivals Sawagongo High School, also from Siaya County 1-0 in tense final.
Barding's head coach Willington Muruwyi was an elated man, saying the school is back to reclaim their long lost glory after they knocked out tournament favourites Kakamega High School, also known as The Green Commandos, in the semifinals.
The two sides had battled to a 1-1 draw in normal and extra time before Barding edged the Western champions 4-2 in post-match penalties.
In the second semifinal, Sawagongo thrashed Maseno School 3-0.
"We did very well in this tournament where the players have exceeded my expectation, especially coming from a long break that didn't have competitive school competitions" said Barding head coach Muruwyi.
St Mary's Yala chief principal Bonnaventure Ollando said he is keen on developing infrastructure of the school and supporting students' talents.
Meanwhile, tournament director Kenneth Mukok, alongside a host of coaches from various schools, called upon the Ministry of Education to avail the Term One games' calendar.
"Time is moving fast with lots of changes in the curriculum and also examinations and we need to know what are the plans. If there are to be school games, we need to start earlier as possible therefore we kindly request to know the way forward," said Mukok who doubles as Yala rugby head coach.
Mukok thanked everyone for showing up in what was a successful school games tournament since covid-19 brought a halt to the games in 2020.
Yala Games winners
Rugby
7s -Misungu
15s -Koyonzo
Basketball-USIU
Handball- Maseno
Hockey- Yala
Football- Barding
Volleyball - Bar Kowino Secondary
Badminton - Mbale Boys
Table Tennis - Upendo Club
Related Topics