Nyamweya weighs in on FKF woes, welcomes FIFA proposal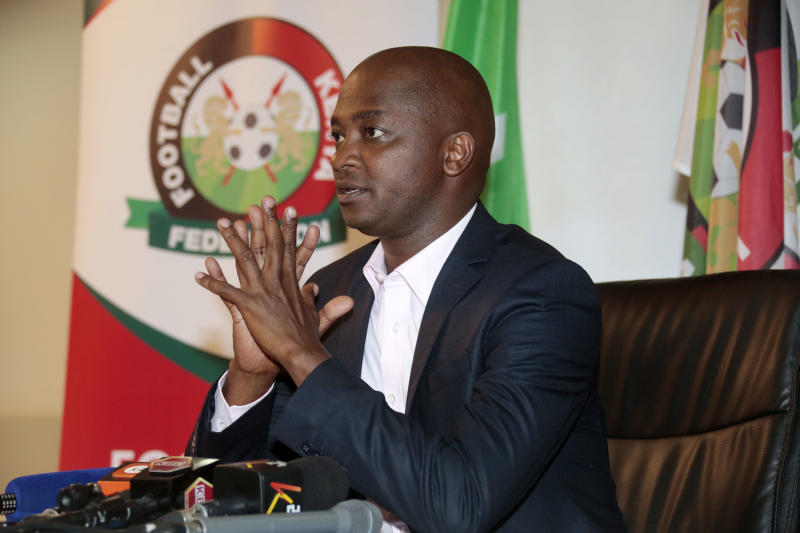 Former Football Kenya Federation president Sam Nyamweya has embraced the world governing body FIFA's proposal for talks between the football stakeholders and the ministry of Sports over Football Kenya Federation (FKF) woes.
In a press statement sent to Standard Sports desk on Friday, the sports administrator welcomed the move by the world governing body FIFA to have a soft stance and embrace dialogue in order to resuscitate the ailing FKF.
"We the football Stakeholders have seen a copy of a letter from FIFA dated 11th November 2021, seeking for a roundtable meeting with Cabinet Secretary Sports, Culture and Heritage.
"We welcome the proposed meeting and further seek that it be expanded to include representatives of Football stakeholders who have " raised the red flag" from 2019, on the deteriorating standards of football and financial impropriety on the part of the now disgraced and deposed Nick Mwendwa regime", read part of the statement.
Speaking on behalf of football stakeholders, Nyamweya further said as they go for the talks, the status quo must remain.
"Whereas FIFA proposal for a roundtable meeting is highly welcome, the decision to disband the FKF Leadership by the Cabinet Secretary for Sports Culture and Heritage, Ambassador Amina Mohammed, should remain in force," he added.
The Former President Football Kenya Federation further asked the senate select committee dealing with the issue to back up to pave the way on the process initiated by FIFA to discharge her mandate.
"We further request the Senate Committee on Labour and Social Services to take note of this new development, and cease the matter before it and let the dialogue process initiated by FIFA to take root and be brought to a logical conclusion", said Nyamweya.
Nyamweya had accused his successor of the woes that had pushed Victor Wanyama out of the national team after the disagreement with football bosses over his allowances after taking part in the African Cup of Nations.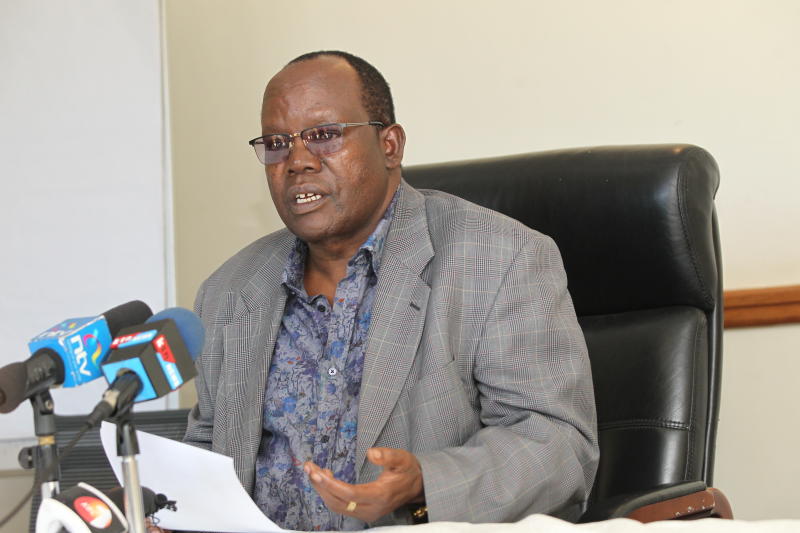 He claimed Wanyama's decision to quit football highlighted the mistreatment of senior officials in the FKF. That brought down the curtain to his career that spanned for over 14 years.
"Wanyama's problem with FKF started when he put the football officials to task on the bonuses the team was supposed to earn for competing at the 2019 Africa Cup of Nations. Since then he has not been respected, they [officials] have asked coaches not to give him a call-up" said Nyamweya.
FIFA reacts to FKF's disbandment
World governing body Fifa on Friday morning threatened to ban Kenya from all football activities after Sports CS Amina Mohamed appointed a caretaker c