Thika Queens star Akida returns to Europe, joins record Greek champions PAOK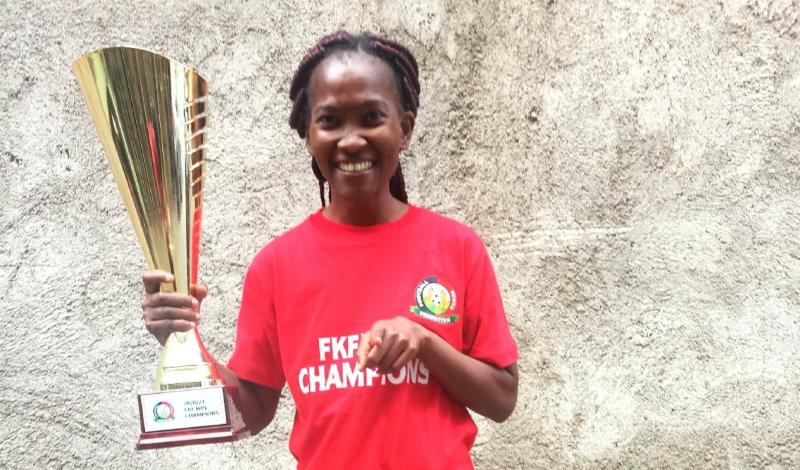 Two-time FKF Women's Premier League champions Essie Akida has returned to Europe after signing with 16-time Greek Women Premier League champions FC PAOK Thessaloniki.
The Kenyan international had rejoined Thika Queens after leaving Besiktas of Turkey earlier this year, playing an instrumental role in helping Thika dethrone Vihiga Queens and win the local league.
The Harambee Starlets striker has penned a one-and-a-half-year deal with FC PAOK Thessaloniki.
The Greek defending champions are currently at the top of the table with 30 points gained from winning all their 10 matches played in the 11-team league.
Akida's contract with Besiktas was terminated in 2020 when sports activities were suspended due to the Covid-19 pandemic.
Akida had joined the Turkish top-side in 2020 but saw her progress at the club slowed by the emergence of the coronavirus before the competition was cancelled.
She then returned to the FKFWPL club after leaving in 2018 and joined Ramat HaSharon of Israel before she was signed by Besiktas two years later.
Akida has been playing for the Harambee Starlets since 2012 and was part of the 2016 Africa Womens' Cup of Nations, where she found the back of the net against Ghana in a tournament that was held in Cameroon.
Although Kenya lost 3-1 to the West African rivals, she scored the first-ever goal for Kenya in the competition.
Last month, Akida scored the second goal in the FKF Women's Premier League playoff final against Gaspo Women as Thika Queens secured the title after 3-0 win.