There is no match fixing at Gor Mahia, declares Rachier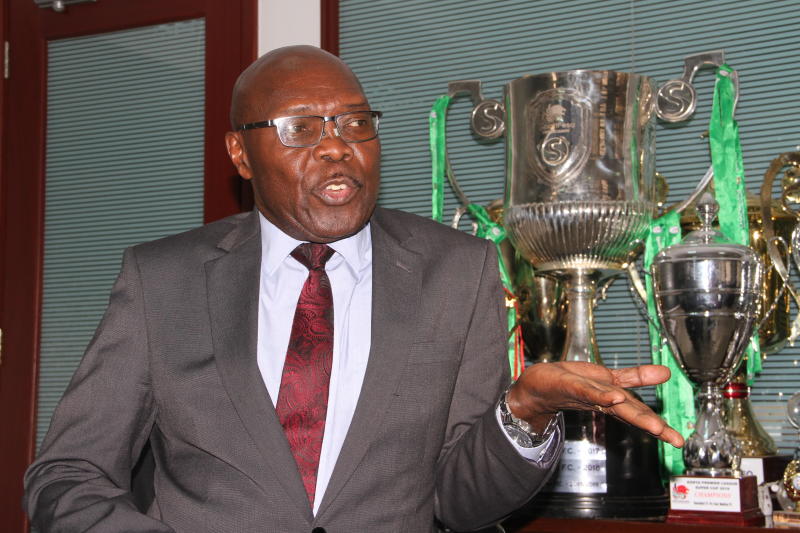 After several weeks of investigation on match fixing allegations at Gor Mahia, the club chairman Ambrose Rachier has come out to declare there are no elements of match fixing and match manipulation at the club.
Claims of match fixing had rocked the record Kenyan champions' camp in March before the suspension of the FKF Premier League following a series of poor results.
Though Gor Mahia were experiencing an uneven campaign defending their fifth consecutive title, there were allegations that some forces were influencing the outcome of the games through betting.
And it is K'Ogalo's unconvincing six losses in the league (Posta Rangers 0-1, KCB 2-0, Nzoia Sugar 2-1, Vihiga United 1-0, Kariobangi Sharks 4-3 and Tusker 1-2) that put them in the spotlight with many fans questioning the players' performance that saw them fall in unfamiliar seventh spot on the log.
But in an interview with The Standard Sports, Rachier said that he had received correspondence from the world governing football body Fifa through Football Kenya Federation (FKF) asking him about the match fixing claims at his club.
"I recently got a letter from the federation saying that they have been asked by Fifa to find out if there is match fixing at Gor Mahia. I've replied and said there is no match fixing at Gor Mahia; we have no evidence and it's not happening," said Rachier.
While the seasoned lawyer denied claims that Gor Mahia owes him Sh100 million, he is saddened by uncertainty surrounding the resumption of the league after President Uhuru Kenyatta indefinitely suspended all sporting activities on March 26 as one of the measures to prevent the spread of the Covid-19 pandemic.
And as Rachier questioned the rationale behind the suspension of the league, he said his club risks losing players to other clubs in the region (Tanzania, Zambia and Ethiopia). The foreign-duo of Jules Ulimwengu (Rwanda) and Tito Okello (South Sudan) are yet to return to the country after featuring for their respective national teams during the international window break.
"I regret to say that this is something that I heard about on Sunday evening. I was told that there are claims the club owes me Sh100 million. That's not true and I don't have an idea where that information came from," said Rachier.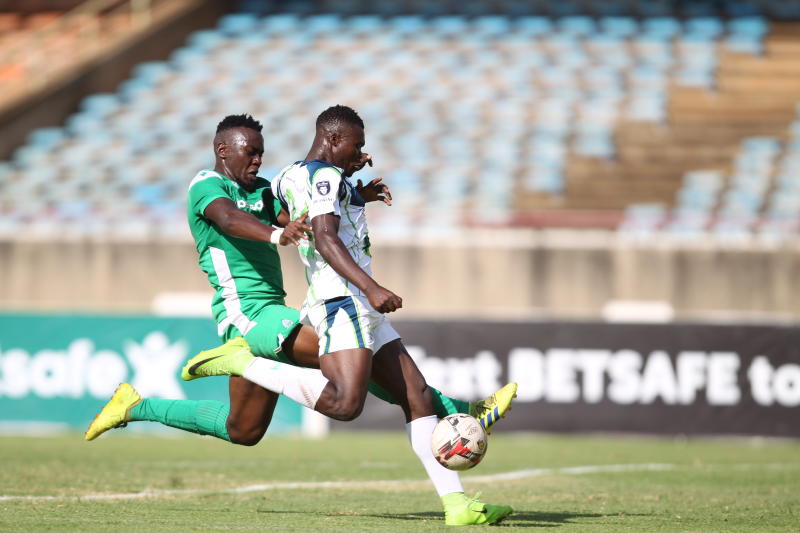 "I don't understand how Tanzania could be going on with their league and with full attendance of fans. I believe it is the same situation in Uganda, Zambia and Ethiopia. We are literally surrounded by neighbours whose leagues are going on. The question now is, why Kenya? Maybe we must be having the most serious curve of pandemic which I don't know. And that's what puzzles me a lot."
He continued: "Well, the coach (Carlos Vaz Pinto) is very settled and only waiting for the season to resume. As far as our foreign players are concerned, there is a lot of uncertainty because most of them were caught up in the lockdown after they went back to their countries during the international window break. The lockdown was declared before they returned and we don't know how long they will remain there.
"Of course the tendencies of trying to move where the leagues are going on is high. So, we do face a great risk of losing these players because they are better off joining other clubs where there are activities and payment."
But to make the club financially independent, Rachier, who has been at the helm of the Kenyan giants since 2008, said they are considering to adopt the Simba SC commercialisation model.
"The financial challenges we face is our undoing at the international level. We must organise our finances so that we cannot depend on the government. We have set up a committee headed by the Secretary General (Sam Ochola) to be able to source finance so that we complement what the sponsors are providing," said Rachier.
"We want to become financially independent. With stable finances, I'm confident we will conquer Africa. We did it once in 1987 and I believe with our talented squad we can do it again. The Ochola-led task force is looking on ways on how they can commercialise the club. We are considering to adopt the Simba SC model. "
On losing of players to other clubs he said: "The notorious poachers always wait in the wings and get our players when their existing contract is over. They have never paid us a single cent."