Ailing Sofapaka midfielder Wisdom Naya determined to beat deadly cancer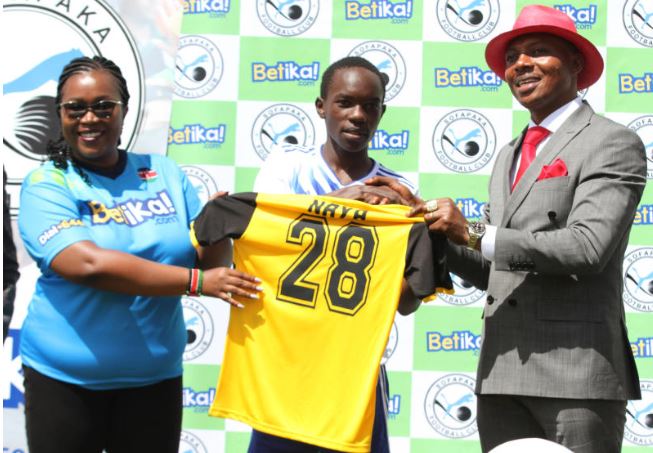 Sofapaka Youth midfielder Wisdom Naya is determined to overcome the deadly cancer and come back stronger on the pitch.
The St. Anthony's Kitale alumnus, who has been diagnosed with a cancerous, soft tissue sarcoma, successfully went through three intense chemotherapy sessions at a local hospital in Eldoret, on Wednesday courtesy of Batoto Ba Mungu's sponsors Betika.
"Cancer is beatable and I'm confident I will come back stronger. I know of people who have won this battle. I must return to football," said Naya who has been out of action for the last eight months.
"Everything went on well, just as I had expected. I'm strong mentally and that's exactly what I need at this point."
The midfielder whose next chemotherapy session is scheduled for May 5 joined Sofapaka's senior team at the start of the 2019/2020 FKF Premier League season before being redeployed to the junior team.
Recalling on how the ailment started, Naya said: When football was suspended, I resorted to training at home. But one day, I just woke up with swelling and I thought that it was a normal knock. I sought medication at the St. Luke's Orthopaedic and Trauma Hospital in Eldoret and it was confirmed to be a tumor."
But at first the family was thrown in a state of confusion after doctors gave contradicting information on what exactly Naya was ailing from.
His mother is a however upbeat that her second born son will be back to the field soon.
"He was just starting out his career, but I know he will be back to entertain Kenyans once again. He will beat the condition," Dinah said.