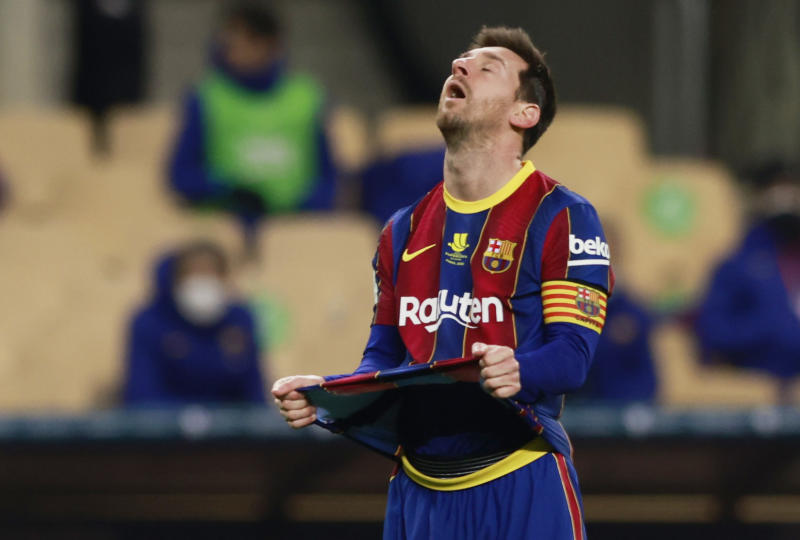 Barcelona talisman Lionel Messi has been handed a two-match ban following lashing out at an Athletic Bilbao player, consequently receiving his first-ever Red Card in Barcelona colours during the Super Cup final on Sunday, January 17.
After a Video Assistant Referee (VAR) review, referee Jesus Gil Manzano gave Messi a red card late in the game following an altercation on the ball with Bilbao's Asier Villaibre. Messi appeared to hit Villaibre in the face, an act the referee deemed 'excessive force'.
The Blaugrana captain will miss the Copa Del Rey tie with Cornella on Thursday, January 21 as well as the La Liga clash away to Elche on Sunday, January 24.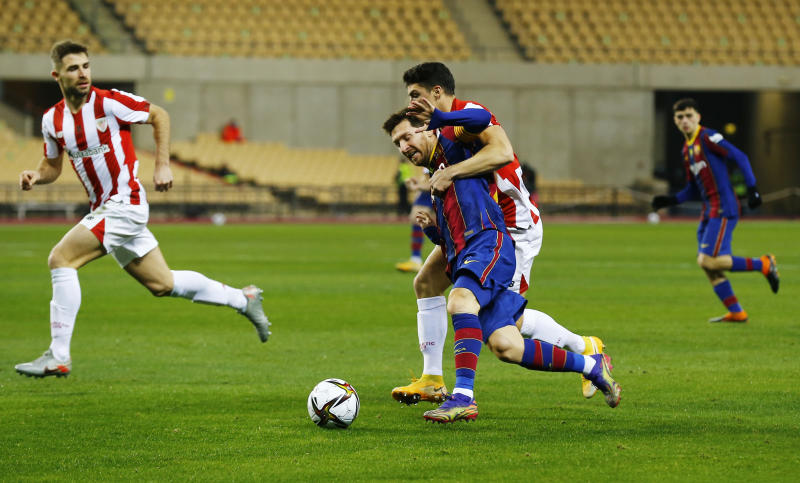 Messi has received a red card for Barca before, however, it was with the reserves in a third division match, according to Spanish statsman Alexis Martin-Tamayo.
Barcelona boss Ronald Koreman was quick to defend the Barca Number 10, saying Messi's frustration at being fouled time and again throughout the match expectedly boiled over.
"I can understand what Messi did. I don't know how many times they fouled him, and it's normal to react when they keep trying to foul you as a player who is looking to dribble with the ball, but I need to see it again properly," said Koeman after the game.