CAF Champions League: Raja Casablanca of Morocco stunned, Chiefs celebrate, Enyimba fall
FOOTBALL By AFP | January 8th 2021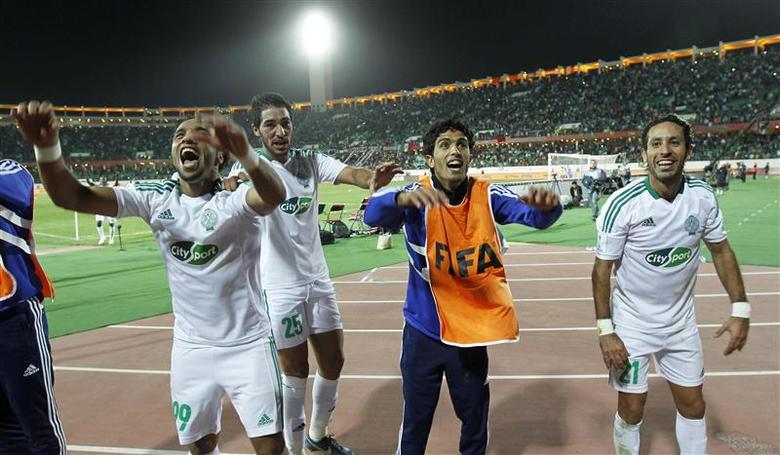 Three-time previous champs Raja Casablanca of Morocco were knocked out of the CAF Champions League by debutants Teungueth of Senegal in the greatest CAF Champions League last 32 shock.
Both legs in the elite African club competitors ended up 0-0 and Teungueth won 3-1 on charges in Casablanca to end up being the very first qualifiers for the group stage from Senegal in 17 years.
Kaizer Chiefs of South Africa reached the mini-league phase for the very first time thanks to a 1-0 away win over Primeiro Agosto of Angola with Colombian Leonardo Castro the match-winner.
Here, AFP Sport provides 5 talking points from the last qualifiers ahead of the group phase, where the 16 title oppositions are ensured a minimum of $550,000 (450,000 euros) each in cash prize.
Raja rattled
Nobody saw the removal of 1989, 1997 and 1999 champs Raja coming provided their African pedigree and great domestic type.
They reached the semi-finals last season prior to a coronavirus break out at the club added to house and away beats by ultimate runners-up Zamalek of Egypt.
Raja have actually won 4 times and drawn as soon as given that the Moroccan champion — among the 3 greatest in Africa — started and after holding Teungueth in Senegal a comfy house win appeared on the cards.
Chiefs relief
Kaizer Chiefs authorities have long boasted that they are amongst the leading clubs in Africa, however 5 stopped working efforts to reach the Champions League group phase offered lie to that claim.
So, there was relief in addition to pleasure at the Soweto club when they edged 2018 semi-finalists Primeiro in Luanda after a goalless very first leg.
Chiefs have actually won just 4 of 15 matches in all competitors this season, however 2 of those were substantial away successes over OWD Endamebae of Cameroon and Primeiro in the Champions League.
Enyimba flop
There will be no Nigerian club in the groups draw Friday after a hoped-for 2nd leg resurgence by Enyimba versus Al Merrikh of Sudan went to pieces after just 7 minutes in southeastern town Aba.
Seifeldin Malik, who scored all the objectives when Merrikh thrived 3-0 in your home, netted once again, leaving the Peoples Elephant requiring a minimum of 5 objectives to endure.
Enyimba recuperated to win 2-1 thanks to a Victor Mbaoma brace, however it was not almost sufficient to prevent signing up with compatriots and initial round losers Plateau United on the Champions League scrapheap.
Simba rise
A 4-0 scoreline in favour of Simba of Tanzania over Platinum of Zimbabwe in Dar es Salaam recommends a one-sided encounter, however absolutely nothing might be even more from the reality.
With one minute staying, Simba were 2 objectives ahead on the night however Platinum were one objective far from winning the tie on away objectives.
Then, Tanzanian John Bocco and Zambian Clatous Chama, from a charge, netted within one minute to finish a 4-1 aggregate success.
Esperance scare
Four-time African champs Esperance of Tunisia were 4 minutes far from a shock removal by Al Ahly Benghazi of Libya when Alaeddine Marzouki scored to take a 3-2 win on the night and on aggregate.
Esperance two times led just for Benghazi to counter each time, with Abdallah Alshaafi transforming a 76th-minute charge to draw the clubs level at 2-2 and push the Libyans ahead on away objectives.
Like all Libyan clubs contending in Africa, Ahly were handicapped by not having the ability to dip into house due to a violent battle for political power given that the 2011 fall of totalitarian Moamer Kadhafi.