Why Kenyan athletes seek to run away from 2020 doping nightmare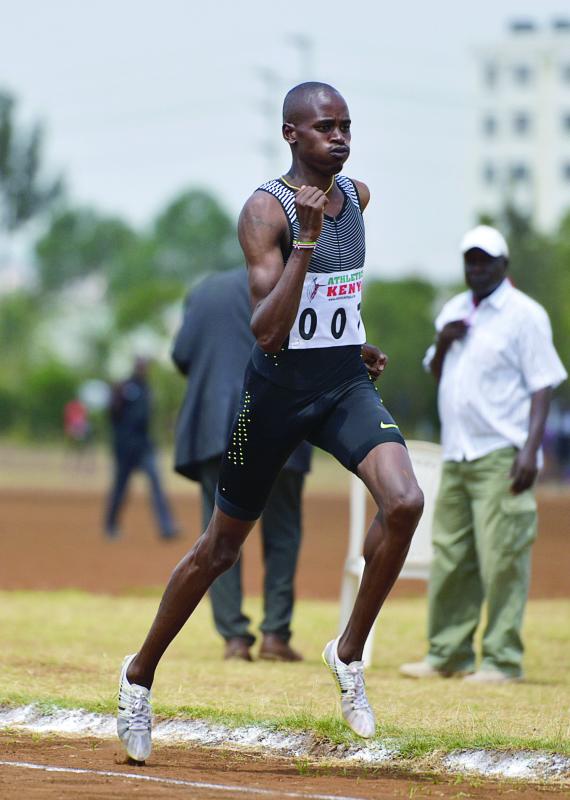 This season was dotted with endless whereabouts failures.
The 2020 athletics season will go down in history as the year that most Kenyan stars failed to update their whereabouts, missed tests and ended up getting suspended and even handed bans.
It was a difficult moment for the athletics fraternity as doping menace swept across one of Kenya's most celebrated sports.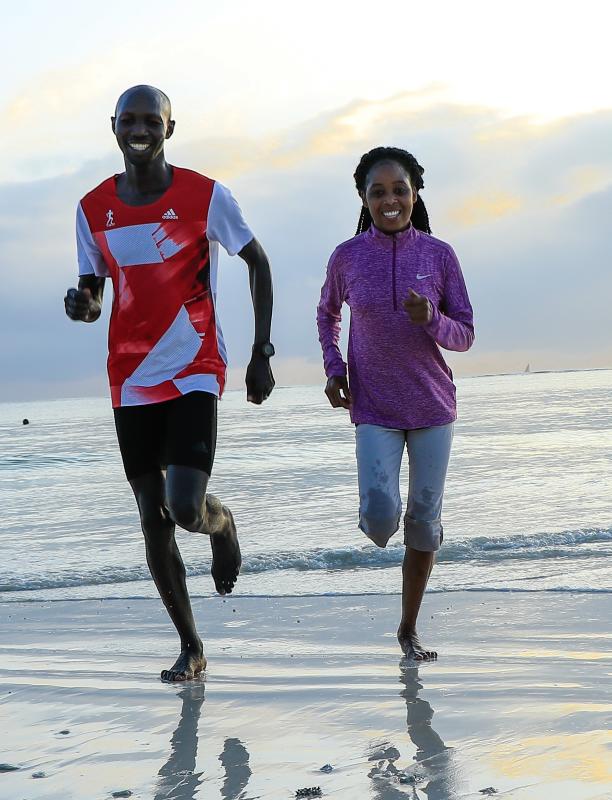 But American poet Arthur Guiterman must have captured the Kenyan athletics situation with his wit: "Admitting errors clears the score and proves you wiser than before."
It looks weird that 2020 stands out as the year of whereabouts failures, where Kenyan athletes top global doping charts.
World Athletics President Sebastian Coe said the whereabouts issue is not new in the sport.
"The whereabouts matter is a requirement in athletics. It is critical in protecting the clean athletes. Updating whereabouts works well for them. Some athletes are very careful and avoid missing tests and follow the rules and protocols clearly," Coe said as he responded to Standard Sports in a zoom interview on Monday last week.
Most Kenyan athletes use third parties to file their whereabouts –which, they argue, has not been effective.
"Others create a network of support around friends, relatives and coaches to ensure they update their whereabouts. They make sure they appear in a particular location in one hour a day," said Coe.
"The Athletics Integrity Unit spends a lot of time and resources to ensure athletes understand the nature of whereabouts. When an athlete misses tests, he gets suspended."
"They should be careful. The whereabouts failure is not a nice tag. It is absolutely an essential way of protecting the clean athletes in our landscape," Coe added.
Whether by design or default, Kenya started the year with top athletes missing tests, facing suspensions or serving bans. It stood out as another race, quite literally.
In January, former world marathon record holder Wilson Kipsang and 2016 Olympic 800m finalist Alfred Kipketer were provisionally suspended.
Between April 27, 2018, and May 17, 2019, Kipsang, the 2012 Olympic marathon bronze medallist and winner of five World Marathon Majors, missed four tests.
Kipsang was provisionally suspended in January 2020 and appealed his suspension, but his appeal fell apart under close scrutiny.
Kipsang's suspension was lengthened after he was also convicted of tampering and consequently banned for four years.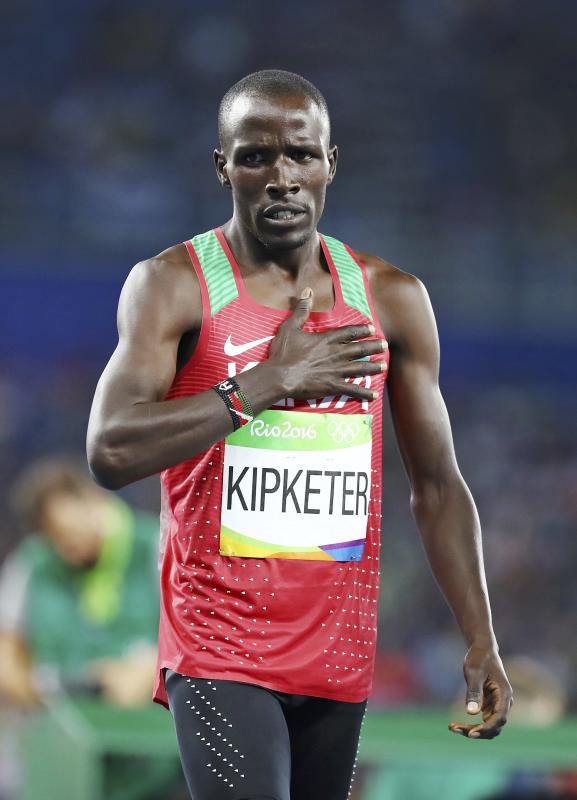 On July 23, 2020 world 1,500m champion Elijah Manangoi became the third global star to be banned.
And with Manangoi's ban, it became clear that 2020 had turned out to be the year of whereabouts violation despite disruptions caused by Covid-19 pandemic.
By September, nine athletes from three countries (four Kenyans, three Americans, two Bahrainis) had been provisionally suspended for whereabouts failures — by comparison, only two athletes were suspended for the same violation in 2018 and 2019 combined.
Of the nine, three have had their suspensions confirmed ranging from 18 months to four years.
Kipketer, Manangoi and others remain in some stage of the appeal process: not convicted, but cannot compete.
One of the questions so far is whether the increased scrutiny is catching genuine cheats or clean athletes unaccustomed to dealing with the whereabouts system.
Barnaba Korir, the Athletics Kenya executive member, said most of them fall victims as a result of ignorance.
"Most athletes are not accustomed to the whereabouts issue. So, we have engaged World Athletics on this. We had a meeting recently and discussed it in detail," said Korir.
"We have decided to come up with a simple application where athletes will download on their mobile phones. We have engaged someone at the Kenya Literature Bureau to translate into Kiswahili. It's a simple App. I think it will be easy for every athlete and will not require any assistance." Korir added.
Kenya's doping problems now dot global headlines — over 50 Kenyans are currently banned from the sport.
But the widespread out-of-competition testing remains a new development in the country and that has been made possible with the establishment of the Wada laboratory in Nairobi, in 2018.
No country has struggled with whereabouts failures like Kenya, with her athletes registering almost as many whereabouts suspensions this year than the rest of the world.
Test volume is certainly a factor. Kenyan athletes were responsible for 23 per cent of all out-of-competition samples collected in 2019 — almost double the next-closest country.
Athletes are required to submit their whereabouts for one hour daily, as well as their training information whenever they are wanted for out-of-competition testing.
And when an athlete fails to update their whereabouts and misses doping tests three times, they are considered to have violated anti-doping rules.
The 27-year-old Manangoi, who was provisionally suspended in July, was apologetic.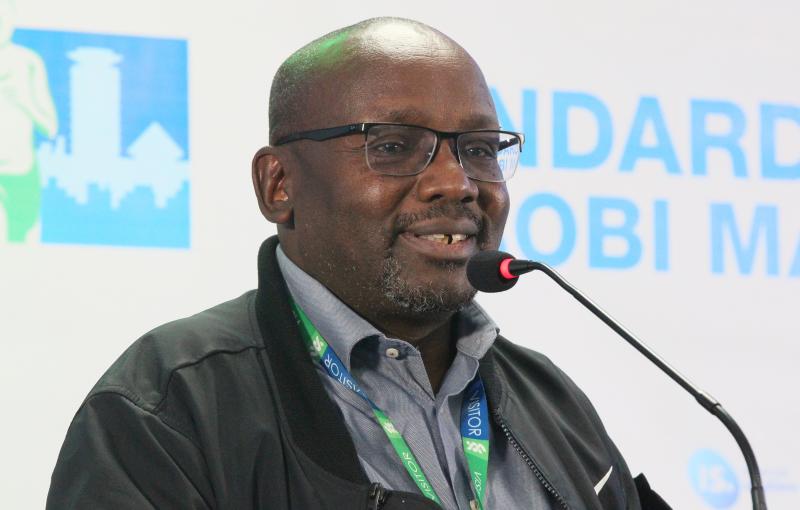 "I have received the verdict from AIU and as I sit here, I have acknowledged that I made a mistake on my whereabouts failures and I have accepted their decision, though it will be difficult to forgive myself," Manangoi said in a statement on his Facebook page.
He urged athletes across the world to "take care of their own whereabouts" to avoid unnecessary sanctions, saying his ban was shameful.
"It seems simple but a slight mistake can be costly at the end. It's shameful," he added.
Manangoi claimed he has not used banned drugs and will be back on track after serving the two year-ban.
The other athlete, who sat on three missed tests, was Kenyan distance runner Alex Oloitiptip, who registered his third whereabouts failure of 2019 on July 19.
Yet he was allowed to compete in the 10,000m final at World Championships on October 6 and was not provisionally suspended until March 17 this year.
In Oloitiptip's case, however, there was no athlete explanation to explore; he never offered one to the AIU. Yet it still took the AIU 242 days to suspend him.
Oloitiptip was required to refund the prize money he won at the Beach to Beacon 10km road race in Cape Elizabeth in the USA after the AIU found him guilty of a doping offense.
The 30-year-old Oloitiptip, who had finished eighth during the Jianzhen International Half Marathon in Yangzhou, China, had been slapped with a provisional suspension in May after he failed three whereabouts cases and missed planned anti-doping tests.
He was allowed to defend himself before the AIU, but his submission failed to convince the officials.
Oloitiptip had missed scheduled tests on January 20, April 11 and July 19, 2019.
Kenneth Kipkemoi, Mercy Jerotich and James Kibet were also suspended and charged for whereabouts failures by the AIU.
A missed test means a failure by the athlete to be available for testing at the location and time specified in the 60-minute time slot identified in his whereabouts filing for the day in question.
A filing failure is to make an accurate and complete whereabouts filing that enables the athlete to be located for testing at the times and locations set out in the whereabouts filing system.