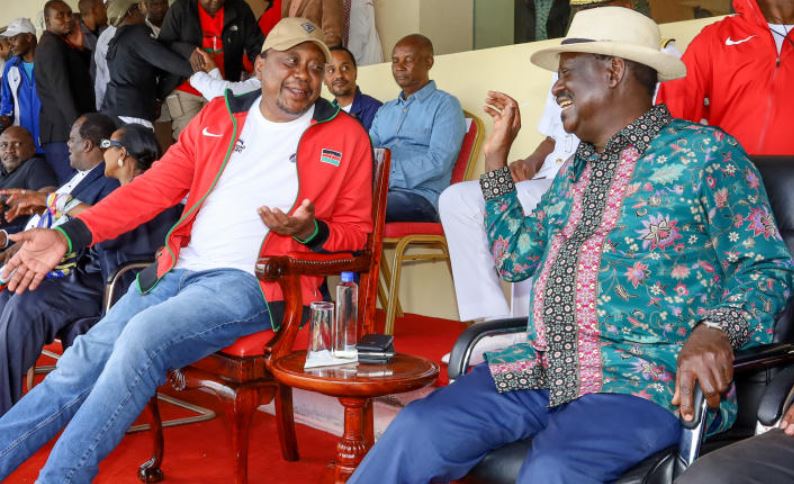 Shabana Football Club and fans have thanked President Uhuru Kenyatta for gifting their team a 62-seater bus and Sh5 million upkeep.
The fans also thanked ODM leader Raila Odinga for also donating Sh1 million to the team and Kisii Governor James Ongwae for supporting the club which is based in Kisii Town.
Speaking to journalists at the Gusii Stadium yesterday, the club organising secretary Simon Mogaka said the support dawned a new era with the team set to undergo reorganisation.
"We are very grateful to the kind gesture of President Uhuru Kenyatta supporting our club, we are soon holding an Annual General Meeting to ensure that we have responsible leaders in office," said Mogaka.
He said that they will be soon rolling out a massive registration of club members so that more community members can own the club and that they are determined that the club joins KPL next season.
Douglas Arege, a club fan, called on elected leaders in Kisii and Nyamira counties to come out to support the club so that it maintains its status as one of the best clubs in the country.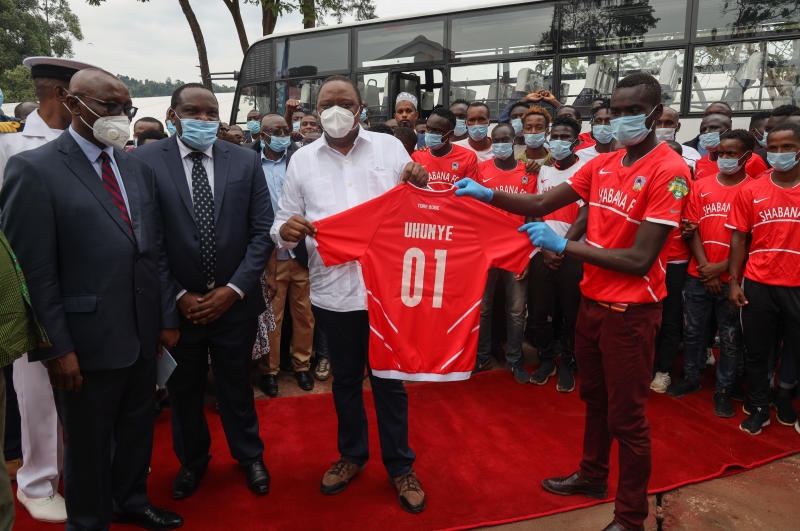 He further asked the leaders to lobby Government to support the establishment of a sports academy.
"Shabana FC has been the pride of the Gusii community for very many years, we want the club to go back to where it was several years ago. The fans are calling on the management to support the players to ensure that this is achieved," said Arege.
President Uhuru handed over the new bus to the club during a ceremony held at the Kisii State Lodge on Wednesday following requests made to him by Kisii Governor James Ongwae and his Nyamira counterpart John Nyagarama on behalf of the club supporters.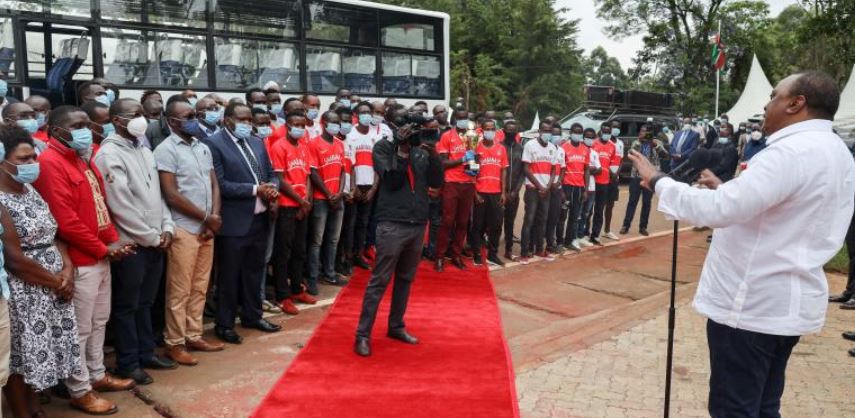 Shabana vice-chairman Nyandoro Kambi, who received the donation from the President on behalf of the club said the kind gesture will be remembered for very many years to come since they have been struggling financially.
Sports Cabinet Secretary Amina Mohamed who was present said that the Government was committed to supporting football clubs in the country.
President Uhuru Kenyatta has donated a 62-seater bus to Shabana FC. The bus was requested by Kisii leaders during a recent meeting with the Head of State at State House, Nairobi. pic.twitter.com/zEHBREGyRC — State House Kenya (@StateHouseKenya) October 21, 2020