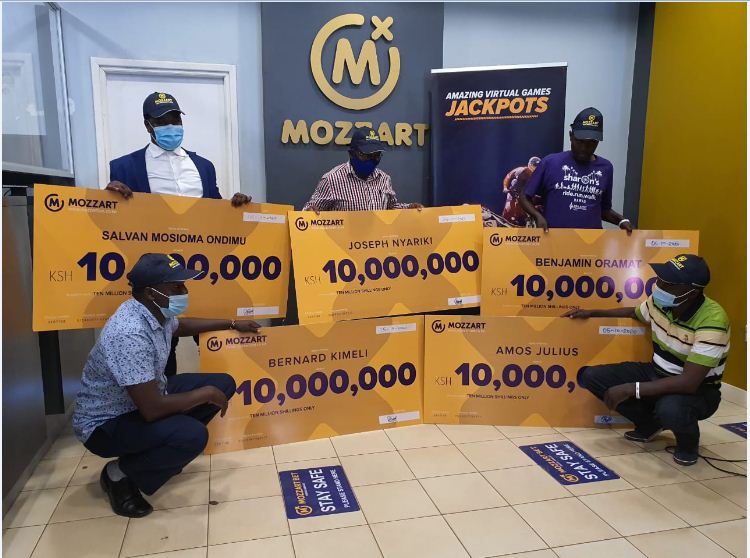 On the 30th of September 2020, Six Bet-Slips instantly won Ksh 10,000,000 each on the MozzartBet.Co.Ke Daily Jackpot for correctly predicting 13 Daily Jackpot games that were played between the 29th and 30th of September.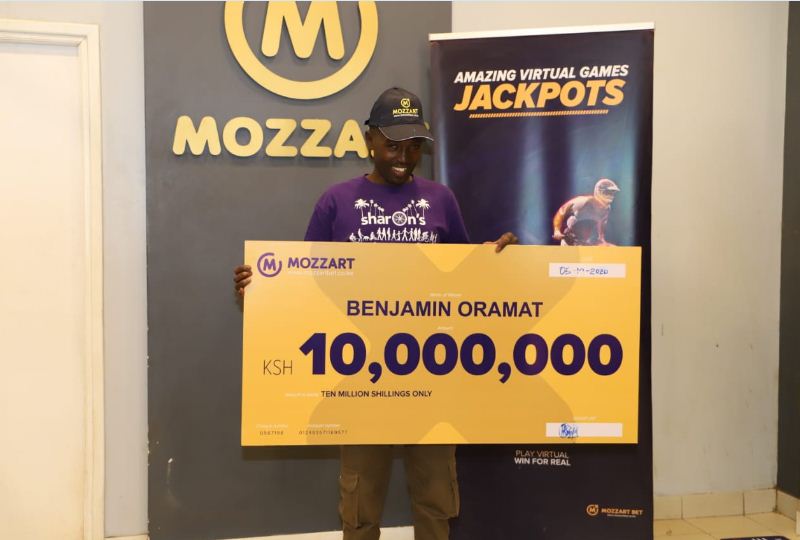 From a fixed stake of only 50 Bob, Mr. Benjamin Oramat, Bernard Kimeli, Salvan Mosioma Ondimu, and Mr. Joseph Nyariki are the latest Mega Millionaires in town after hitting 10,000,000 Shs each on the same day courtesy of the Mozzart Daily Jackpot! The fifth man, Mr. Amos Julius placed the same bet twice thereby winning double, a total of Shs 20 Million.
Unlike in other sports betting companies, the Mozzart Daily Jackpot winnings are not divided among winners, so instead of them sharing the 10 Million Shs for 13 correct predictions, they each went away with the 10 M. Mozzart parting ways with a total of Ksh 60,000,000 instantly.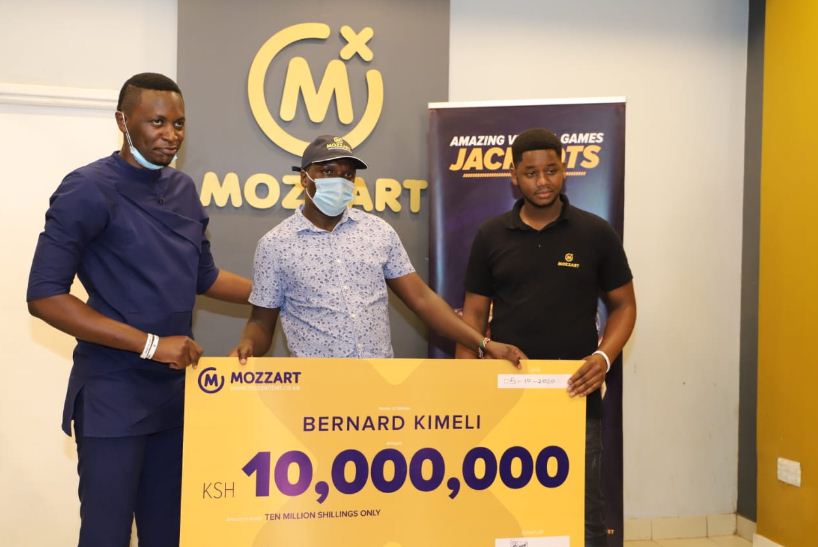 JACKPOT BONUSES TABLE:
12 correct predictions – Ksh 100,000
11 correct predictions – Ksh 10,000
10 correct predictions – Ksh 1,000
9 correct predictions – Ksh 500
8 correct predictions – Ksh 50
0 (all missed) – Ksh 1,000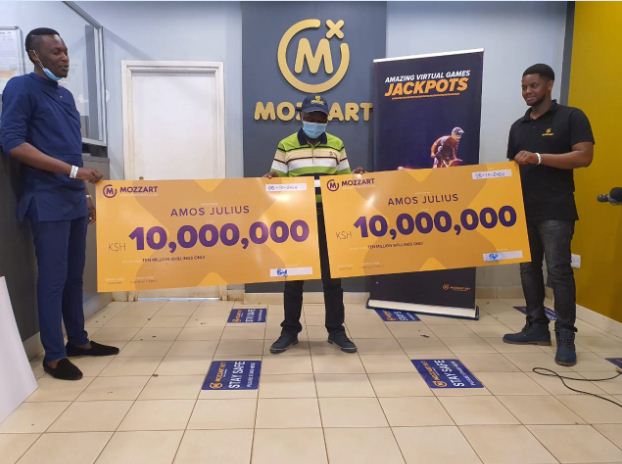 www.mozzartbet.co.ke have now normalized winning a Jackpot, just last month, two men won the Mozzart Daily Jackpot again on the same day.
Make A decision, Mozzart Bet!