Chelsea's Kai Havertz could be the real deal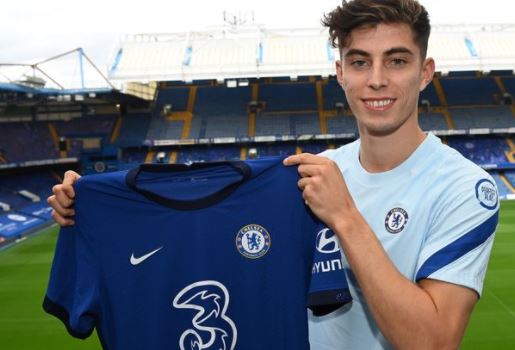 He has been called "the next Michael Ballack" and tipped to be a future superstar.
And, after what felt like a never-ending transfer story, Kai Havertz has signed for Chelsea, becoming their second most expensive signing and seventh new recruit of the summer.
Blues fans will be hoping he can help turn the team into title contenders, but why have the club agreed to pay a fee in the region of £71m (Sh10.2 billion) - including add-ons - for this 21-year-old?
Born in 1999, Havertz has been described as the biggest talent of his generation coming out of Germany.
The attacking midfielder made waves at the age of 17, making his debut for Bayer Leverkusen during the 2016-17 season, and it was obvious from the start he would become a superstar one day.
Havertz possesses the technical skills of a typical number 10, but cannot be strictly categorised as one - his height (6ft 2in) and dynamic style make him an option for various roles.
He has often played in attacking midfield for Leverkusen, but also in central midfield, on the right wing, and more recently as a striker. National coach Joachim Low also likes to test him in a deeper role.
Some in Germany see him as the new Michael Ballack.