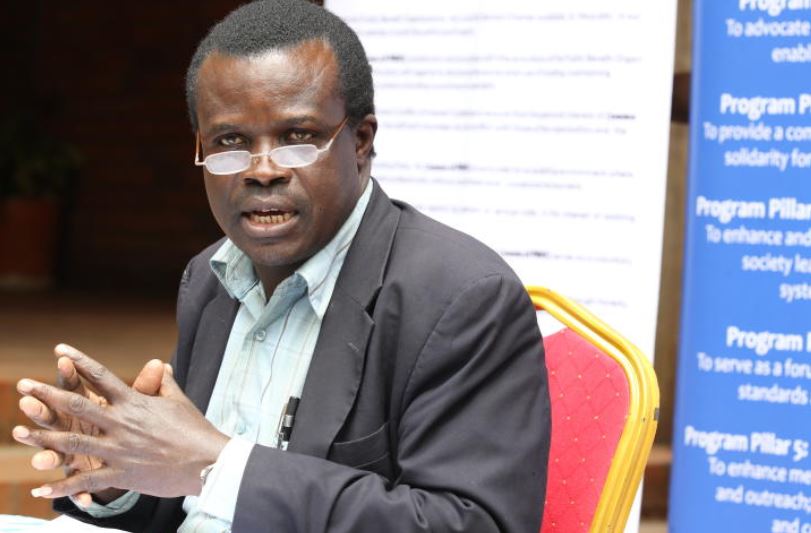 The Civil Society Reference Group (CSRG) has asked the Ethics and Anti-Corruption Commission and the Directorate of Criminal Investigations to institute a probe into allegations of financial impropriety at the troubled Football Kenya Federation.
Addressing the media at the historic Ufungamano House, Nairobi, yesterday, CSRG Presiding Convener Suba Churchill said there was concern at the lack of good governance, integrity, transparency and accountability at FKF.
This he said, even as an outgoing FKF National Executive Committee member posing as an observer caused drama at the venue when he tried to dismiss the Civil rights group of not knowing the issues at hand.
Unperturbed, however, Churchill claimed there were irregular transfers of money from the FKF accounts to personal accounts, which he said must be investigated to ascertain its veracity.
"Clearly, these are the clearest signs that there are no systems, checks and balances at FKF and explain the hue and cry for accountability even as the organisation prepares to hold its elections in the coming months."
Churchill added: "Some of you could be wondering why an umbrella organization of other civil society formations as the CSRG is interested in good management of sports organisations. The answer to any such questions lies in the fact that football clubs and their federations are themselves civil society organizations."
The FKF Electoral Board chaired by Kentice Tikolo is expected to publish a roadmap for the stalled FKF elections tomorrow.
The Sports Tribunal nullified the intended FKF poll on March 17.