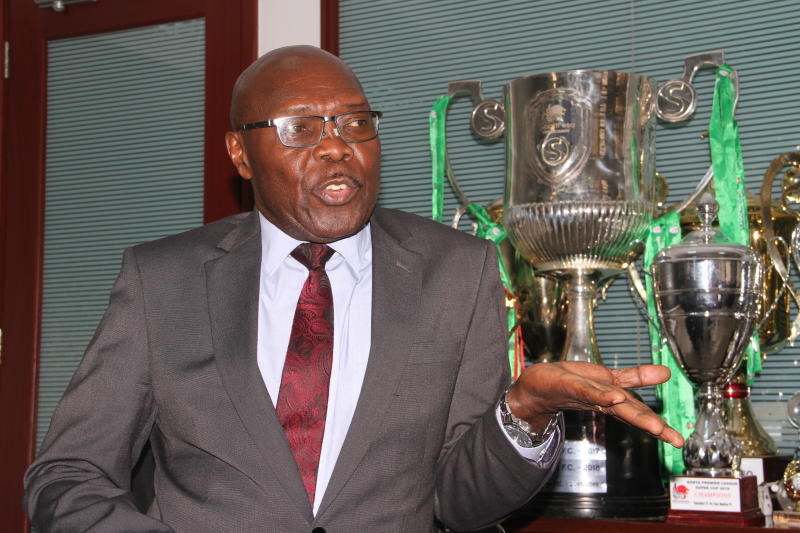 Ambrose Rachier went unopposed as Kenyan Premier League champions Gor Mahia chairman in national elections in Nairobi yesterday.
Club's secretary general, Sam Ocholla, also went unopposed. "Since Rachier took over the office in 2008, we have been winning trophies left, right and centre," said Domnick Odoyo, a Gor fan.
"This is what I call progress. The chairman has made our club to be respected even by our arch rivals AFC Leopards,"' he added.
Mark Mak, another fan, said Rachier has overstayed. At the club. "Rachier should now leave the office for young blood to take over. We need new experience and energy," Mak wrote on the club's Facebook wall.
It was clear all was not well with the voting process that was conducted online.
Former treasurer, Sally Bolo, cried foul after she was defeated by Francis Wasuna who successfully defended his vice chairman's post.
Wasuna garnered 226 votes against Bolo's 163. "These guys have fixed the elections, the voting has been rigged," claimed Bolo, who stormed the tallying centre at Parklands Sports Club but was restrained by the security guards. "This is fraud, we will appeal," she said.
Alfred Okumu, another Gor Mahia follower, concurred with Bolo saying: " Even if Sally has lost the elections, she has to be respected for the services she rendered to the club.
"For the security team to shove her was so disrespectful. It showed ingratitude."
Former Gor Mahia youth team vice chair, Crispine Okoth, also echoed Bolo's sentiments after he lost to Dolfina Odhiambo in the race for treasurer post.
Odhiambo, who is in the club's Augmented Funds Committee, garnered 286 votes against Okoth's 103.