Juventus sack coach Maurizio Sarri after shock Champions League elimination by Lyon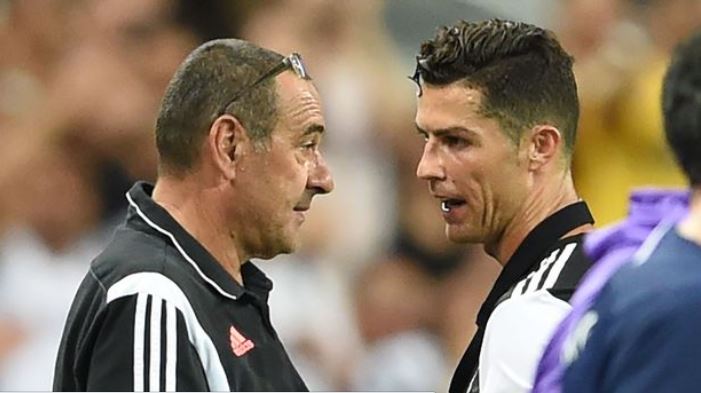 Juventus have sacked coach Maurizio Sarri, following the team's elimination from the UEFA Champions League in the round of 16 on Friday.
"Juventus Football Club announces that Maurizio Sarri has been relieved of his post as coach of the First Team.
The club would like to thank the coach for having written a new page in Juventus' history with the victory of the ninth-consecutive championship, the culmination of a personal journey that led him to climb all the divisions of Italian football," the Serie A club said in a statement.
Sarri was dismissed despite leading Juventus to the Serie A title two weeks ago, their ninth in a row.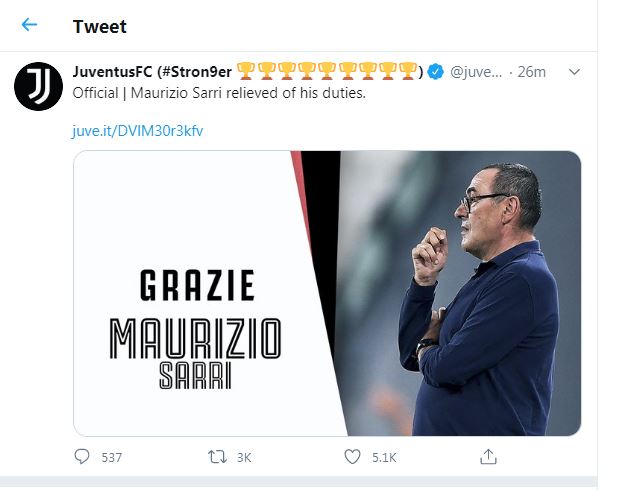 Sarri told journalists that he would not be judged solely on Friday's match which saw them go out despite a 2-1 win at Allianz Stadium.
Sarri's team have not managed to convince the critics during his first season in charge. Their failure to even match last season's quarter-finals performance in the Champions League added to the pressure on the 61-year-old.
"If I wasn't devastated by not qualifying, I'd be happy with the performance.
"I actually expected less from us, I think we played a great game. We fell behind to a penalty kick that could have made us lose our heads and we had three chances when we were 2-1 ahead."
Sarri pointed out that his side had dropped only two points in the group stage and were unbeaten in the competition until their 1-0 first-leg defeat to Lyon in March before the Covid-19 outbreak interrupted the season for three months.
Ronaldo scored the brace, including an unstoppable long-range goal, to give Juventus the win but it was not enough.
Cr7, teammates and a new coach must now focus on next season for another UCL title shot.
The Bianconeri have not been able to get their hands on the Champions League trophy since 1996 when they won it for the second time.