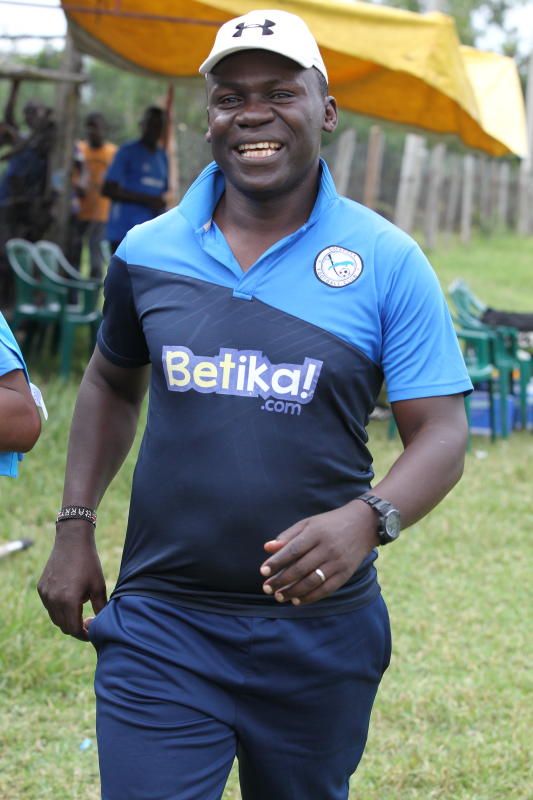 How KPL veterans continue to defy age in the twilight of their careers
Some have retired while others are still playing despite their advanced age.
A number of current and former Kenyan Premier League players have proven that age is just but a number as they continue to lengthen their careers on the pitch.
From Kakamega Homeboyz's talisman Allan Wanga to Posta Rangers captain Jockins Atudo and Nairobi City Stars deadball specialist Noah Abich the 'golden oldies' keep getting better by age.
And with their dedication, discipline, mastery and hard work, the younger generation should brace themselves for tough moments.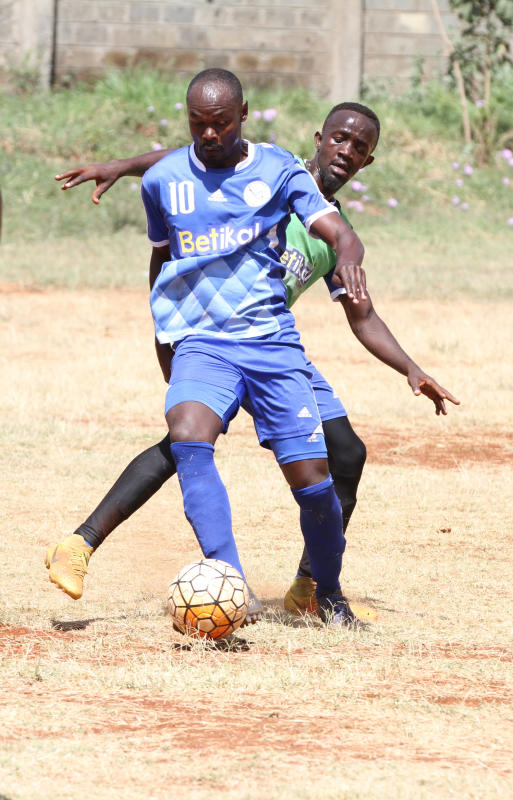 Name: Charles Odero
Age: 40 years
Position: Defender/Midfielder
Club: Retired
Previous Clubs: Oserian and Chemelil Sugar
The former Chemelil Sugar captain played over 400 KPL matches for almost two decades in the topflight football before venturing into coaching in 2017.
He won back-to-back league titles with Oserian (2001 and 2002) and was one of the most imposing figures in Chemelil's backline for many years.
"I had an injury-free career thanks to hard-work, discipline and training. I dedicated my life to God and I thank Him for the far He's brought me. I was honored to have participated in the first Kenyan Premier League season 22 years ago."
Name: John Baraza
Age: 44 years
Position: Striker
Club: Retired
Previous Clubs: Nzoia Sugar, IF Sylvia (Sweden), Yanga (Tanzania) Polis Diraja Malaysia, Rayon Sports (Rwanda), Chemelil Sugar and Sofapaka
The current Sofapaka coach is a true definition of a KPL legend. He is arguably one of the most lethal strikers in the league and the best goal poacher that Kenya has ever produced. The four-time KPL golden boot winner (2001, 2009, 2010 and 2012; 70 goals) has claimed three KPL titles with two different clubs; Oserian and Sofapaka.
Baraza was named the best player in the topflight football after inspiring Batoto Ba Mungu to 2009 KPL title triumph on their debut.
Away from home, the 43-year-old former Kenyan international clinched a back to back Tanzanian Premier League title with giants Yanga in 2005 and 2006. Baraza hung up his boots in 2016.
"There's no particular secret, but with hard work and discipline you will definitely stay for long in the game. I was also lucky enough not to have suffered any serious injury during my playing time. But the most important thing is that I always kept myself physically fit by doing extra training. The eagerness of wanting to be a top player also pushed me throughout my career."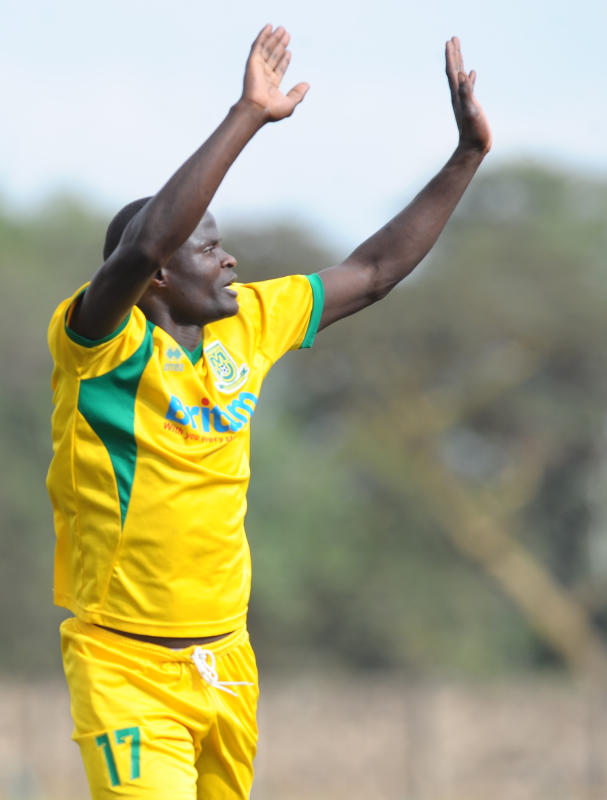 Name: Charles Okwemba
Age: 40 years
Position: Midfielder
Club: Retired
Previous Clubs: Shabana, Eldoret KCC, Tusker, Rayon Sports (Rwanda), SC Villa (Uganda), Al Hillal (Oman), Posta Rangers, AFC Leopards, Ushuru, Sofapaka and Vihiga United
Okwemba was a dependable player for the entirety of his two-decade playing career, with his spell at AFC Leopards making him one of the best midfielders to have ever donned the blue jersey.
He was a joy to watch since making his KPL debut with Shabana in 1998 while in form four at Kisii High School.
Despite his age, Okwemba remained invaluable to all the clubs he played for while nearing the twilight of his professional playing career. From AFC Leopards to Tusker, Posta Rangers, Sofapaka, Vihiga United, the midfielder left a mark for himself.
Apart from the three FA Cups and a couple of KPL runners-up medals under his belt, Okwemba is still revered by Ingwe fans after ditched Posta Rangers in 2011 to come and help their club avoid relegation.
"Without God, nothing is possible. I always thought about myself as one of the players in the team, but I think discipline, being injury-free and focused played a key role in my longevity."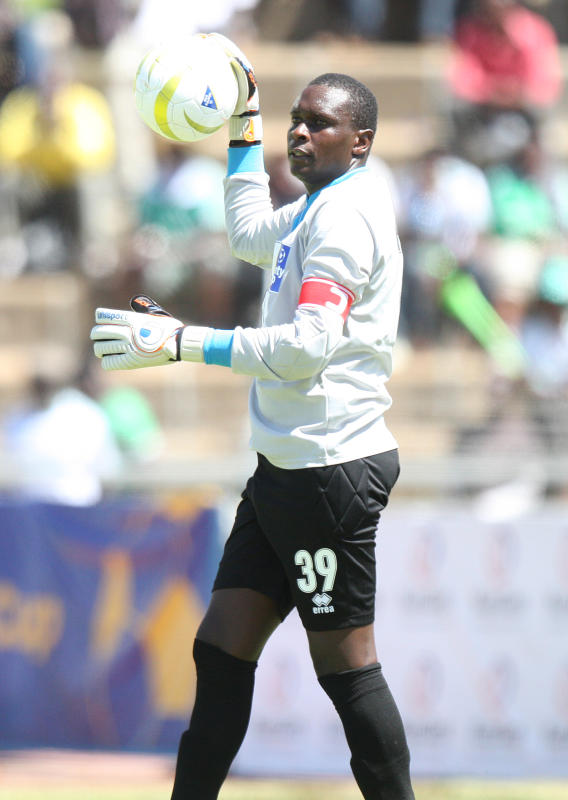 Name: Duncan Ochieng'
Age: 39 years
Position: Goalkeeper
Club: Tusker
Previous Clubs: Mathare United, Utalii, Tusker, IK Sleipner (Sweden) and Sông Lam FC (Vietnam) and Sofapaka
The celebrated former Kenyan international spent over two decades between the sticks in the KPL before shifting to goalkeeping cum trainer role in 2018.
Ochieng', who is a Mathare United product, was part of Francis Kimanzi's squad that claimed the 2008 KPL title. This was after he had featured for the defunct Mumias Sugar in 2002.
He then helped Tusker win the 2011 league title before he moved to Sofapaka for a season. Ochieng' rejoined the brewers in 2014 and inspired them to the 2016 title triumph.
"It's all about hard work and focusing on what you are doing. I'll continue playing as long as my body allows me to."
Name: Hillary 'Fordy' Echesa
Age: 39 years
Position: Midfielder
Club: Retired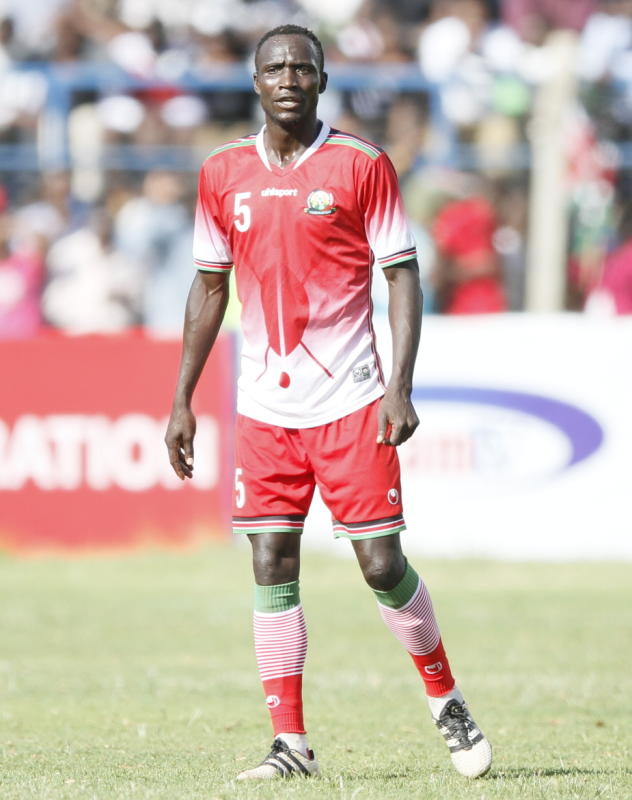 Previous Clubs: Transcom, Nzoia Sugar, Ulinzi Stars, Mumias Sugar, Yanga, Simba SC (Tanzania), Rayon Sport (Rwanda), Polis Diraja Malaysia, Deltras Sidoarjo (Indonesia), Tusker, Muar (Malaysia), Sofapaka and Chemelil Sugar.
Having plied his trade in two continents; Africa and Asia, Echesa is known to many fans as Kenya's journeyman. His creativity, passing skills and ability to unlock stubborn defences is the reason why Chemelil Sugar recorded a 12-game unbeaten record in 2014 before Gor Mahia broke it. He won back to back league titles with UIinzi Stars in 2003 and 2004 before lifting the title with Tusker in 2012.
"I was inspired by Musa Otieno (former Harambee Stars captain). He played for a very long period and I was lucky to have played with him in the same national team before he hung up his boots."
Name: Mulinge Munandi Ndetto
Age: 39 years
Position: Defender
Club: Retired
Previous Clubs: KCB, Tusker and Ulinzi Stars
The former Kenyan international is fondly remembered for his long throws-in. He had a stint at KCB in 2003 before joining Tusker and helped them win the 2007 KPL title. He moved to Ulinzi Stars the following season and propelled them to the 2011 title triumph. The hard-tackling defender made 32 appearances for the national team.
Name: Noah Abich
Age: 37 years
Position: Defender
Club: Nairobi City Stars
Previous Clubs: Nzoia Sugar, Chemelil Sugar, Sony Sugar, Tusker, Nakuru AllStars, AFC Leopards, Kakamega Homeboyz, Mathare United, Sofapaka ,Bandari and Mt Kenya United (previously Nakumatt)
Without a doubt Noah Abich is the clear example of a long-lived player with extraordinary performance.
And it appears like the 37 year-old Nairobi City Stars captain is not hanging up his boots anytime soon if his last season's performance that helped the Kawangware-based outfit return to the KPL is anything to go by.
From winning titles to surviving relegation, Abich has left quite an imprint at almost all the clubs he has featured for since making his KPL debut at Nzoia Sugar at the age of 19 years in 2003.
The deadball specialist was part of the Sony Sugar squad that clinched the 2006 KPL title, shortly after featuring for rivals Chemelil Sugar for a season before moving to eleven-time champions Tusker in 2009 where he won the 2011 title with them.
Abich then had short stints at Nakuru AllStars (2012), AFC Leopards (2013), Kakamega Homeboyz (2013) before joining Mathare United for two and half seasons in 2014. He was the club's top scorer with nine goals before switching to 2009 champions Sofapaka the following season where his crucial goals helped them survive the axe.
After saving Sofapaka from relegation, the former Kenyan international went on to feature for Bandari (2017), Mt Kenya United (2018) before he went to his current club Nairobi City Stars and rescued them from National Super League (NSL) relegation.
"Thanks to my discipline, hard work and commitment I'm still going strong. I'm not even thinking about my retirement. I'll keep playing as long as I enjoy it and my body is in good shape."
Name: Jockins Atudo
Age: 35 years
Position: Defender
Club: Posta Rangers
Previous Clubs: Sony Sugar, Tusker and Azam
The Posta Rangers captain is among the active players who have seen it all in the KPL.
Despite the challenges, the hard-tackling centre half, who has so far scored a record five penalties for national team Harambee Stars, has had an impressive over-a-decade career in the domestic league since winning the 2008 title with Sony Sugar.
He went on to lift a back-to-back league title with Tusker (2011 and 2012) before crossing over the borders to Tanzania's Azam where he lasted for only one season.
Atudo then rejoined Tusker in 2014 before moving to KPL returnees Posta Rangers in 2016.
Name: Llyod Wahome
Age: 35 years
Position: Defender
Club: Unattached
Previous Clubs: Gor Mahia, Mathare United, Tusker and Wazito
The immediate former Wazito defender arrived in the KPL in 2006 when he signed for record champions Gor Mahia before being snapped up by Mathare United in 2008.
He's vividly remembered for playing a vital role in Mathare United's 2008 title triumph after forming a strong partnership with Anthony Kimani at the heart of the defence.
But after six seasons at Mathare, Wahome switched to Tusker in 2014 where he won his first double (KPL and FA Cup) in 2016 before finally moving to Wazito. He was recently released by Wazito after helping them gain promotion back to KPL last season.
Name: Allan Wanga
Age: 34 years
Position: Striker
Club: Kakamega Homeboyz
Previous clubs: Tusker, Petro Atlético (Angola), Sofapaka, HAGL (Vietnam), AFC Leopards, Al Merreikh (Sudan), Azam (Tanzania)
Allan Wanga is considered as one of the most lethal strikers and oldest players in the KPL. The Kakamega Homeboyz captain's dream of lifting a third KPL title was shattered in April after Football Kenya Federation (FKF) cancelled the country's football season due to the coronavirus pandemic.
The 34 year-old striker walked away with the 2007 KPL golden boot after netting 21 goals in his maiden topflight football season as he propelled Tusker to their eighth league title. Last season, he finished second in the top scorer's chart after notching 18 goals.
"I will continue playing as long as my body remains fit and healthy. Self-discipline, teamwork and hard work is key to my longevity in the game."
Name: Peter 'Pinchez' Opiyo
Position: Midfielder
Club: Nairobi City Stars
Previous Clubs: Thika United, Gor Mahia, Tusker, AFC Leopards, FF Jaro, Jakobstads BK, SJK (Finland) and Viva Kerala (India)
The well-travelled and gifted Nairobi City Stars midfielder is another player who has proven that age is just but a number and remains a reference wherever he goes.
Since winning the 2009 KPL best midfielder award, runners-up best player and runners-up young player of the year while on his loan spell at Gor Mahia from Thika United, Opiyo appears to have been getting better as he ages.
He was part of the Tusker squad that clinched the 2012 league title with Tusker before scoring in the 2013 FA Cup final for AFC Leopards against his former club Gor Mahia; hence denying Gor Mahia a double that season.
After spells abroad, Opiyo returned to the country and signed a one-and-a-half year deal with KPL returnees Nairobi City Stars.
Name: James Situma
Age: 35 years
Position: Defender
Club: Retired
Previous clubs: Nzoia Sugar, Nairobi City Stars, Sofapaka, KF Tirana (Albania), AFC Leopards, Tusker, Kakamega Homeboyz and Mathare United
The Kenya Footballers Welfare Association (Kefwa) is arguably one of the most revered players in the Kenyan Premier League (KPL) in recent years.
Situma retired from football in August 2019 after an illustrious 16-year playing career.
Situma, who made his KPL debut while at Nzoia Sugar in 2003 after being scouted from Sirakaru High School, won numerous trophies and titles with different clubs in the country.
He captained Sofapaka to a 2009 KPL title victory on their debut before winning a double (KPL and FA Cup) with Tusker in 2016.
Situma also featured for Nairobi City Stars, AFC Leopards, Kakamega Homeboyz and Mathare United.