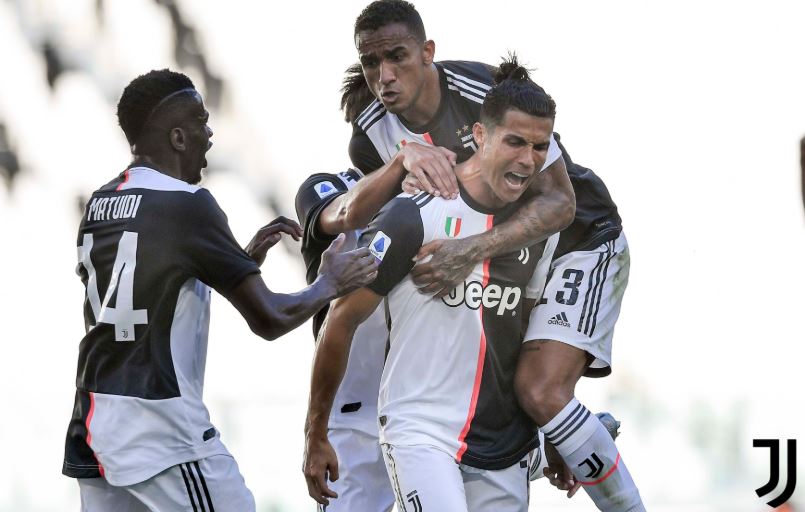 Juventus' talisman Cristiano Ronaldo has admitted he needed to score a free-kick goal to get back his confidence.
Ronaldo, popularly known as Cr7, scored from a free-kick as the league leaders beat Torino 4-1 in the Derby della Mole on Saturday.
Ronaldo, who is known for his knuckleball technique, curled his shot over the wall and into the left corner to put Juve 3-1 ahead in the 61st minute, his first goal in 43 free-kick attempts during just under two seasons with the Old Lady.
Cr7 acknowledged that his profligacy from such situations had been weighing on his mind for a while now.
"I really needed that free-kick so I could get a bit of confidence [from free-kicks] back.
"The important thing is to win regardless of who scores, be it Cristiano or Dybala. It is very important to win, but the truth is that we are doing well, Dybala and me, but the team is also doing very well, we are improving our confidence and against Milan we will try to win," he told Sky Sport Italia after the match.
It had not dawned on Juve coach Maurizio Sarri how much such a goal mattered to the 35-year-old either.
"I didn't think he was suffering from the lack of a free-kick goal, but then he said 'finally' and then I understood he was," added Sarri.
Substitute Koffi Djidji's late own goal summed up the visitors' haplessness as he turned Douglas Costa's cross past Salvatore Sirigu to go down 4-1.
Other goals from Paulo Dybala and Juan Cuadrado left Juve with 75 points from 30 games, seven ahead of second-placed Lazio who were thrashed 3-0 at the Stadio Olimpico by a resurgent AC Milan on Saturday.
Legendary goalkeeper Gianluigi Buffon also made his 648th appearance in Italy's top-flight breaking the record previously set by his former Italy team-mate Paolo Maldini.
The Bionconeri are next in action on Tuesday as they face AC Milan at the San Siro in Serie A, but will miss the services of in-form defender Matthijs de Ligt and Argentina forward Paulo Dybala due to yellow cards accumulation.