Leopards won't gamble on signings despite Otieno link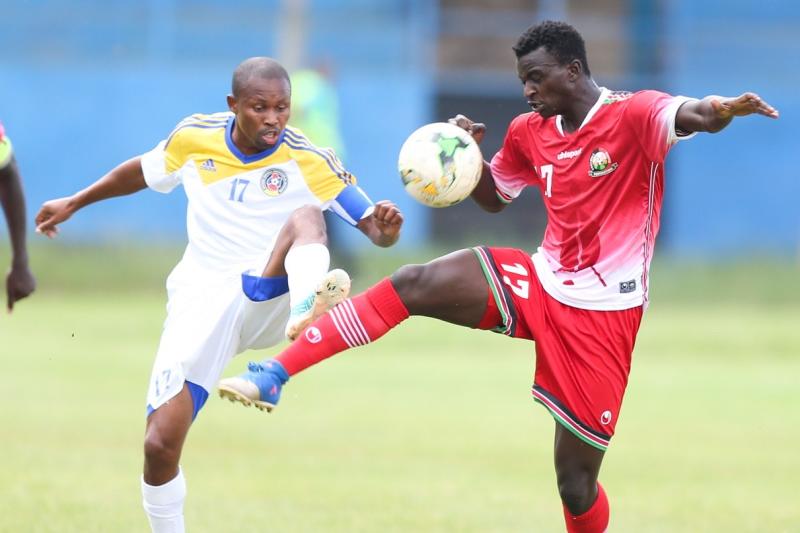 AFC Leopards chairman Dan Shikanda says they are willing to re-sign Kenyan international Duncan Otieno, but only as a free agent.
The former Ingwe captain, who joined Zambian Super League giants Nkana Red Devils in 2018, has less than four months left on his contract.
Leopards have also been heavily linked with a move for Otieno's current teammate and former Gor Mahia skipper Harun Shakava.
The 12-time Zambian champions, which is also home to Kenyan duo of defender Musa Mohammed and midfielder Duke Abuya are reportedly struggling financially.
Musa, whose contract expired this month, has attracted interest from a number of clubs in East Africa including Kenyan Premier League side Sofapaka.
But despite helping AFC secure a three-year deal sponsorship deal worth Sh120 million with European-based betting firm Betsafe, Shikanda who celebrated his first annivessary in office last month, said they will not gamble on the signings.
"I can neither confirm nor deny that we are interested in Duncan and Harun, but I think both of them are still contracted at Nkana. We don't want to find ourselves into a situation whereby the club make a crazy asking price because they have seen we have gotten a new sponsor," Shikanda told Standard Sports.
"But at the moment, Duncan is out of reach. I wish he was a free agent. However, if he is personally interested to come back, we will take him. He's a big player and we all know his abilities."
He continued: "We believe in continuity and that is why we are going to be cautious on the players we sign and release. But for a fact we have a very young and strong team that can continue working together for years to come. Therefore, we are not going to gamble on any signings.
"Though our football is facing some uncertainty, we are talking to a number of players to see how best we can strengthen the team with the little resources we have. We will definitely have some few exits. We are trying to handle them amicably, so that we can part ways with those who will not be of use to us."
Shikanda was quick to hail the yet to be launched club's merchandise shop as he refuted reports that they will be releasing defender Isaac Kipyegon in coming few months.
"I don't know why people like spreading rumours. Kipyegon still has a running contract with us and we are not releasing him.
"The idea of coming up with a merchandise shop is a step in the right direction. We are starting with Nairobi before moving to other towns. We want our fans to own the club," Shikanda said.