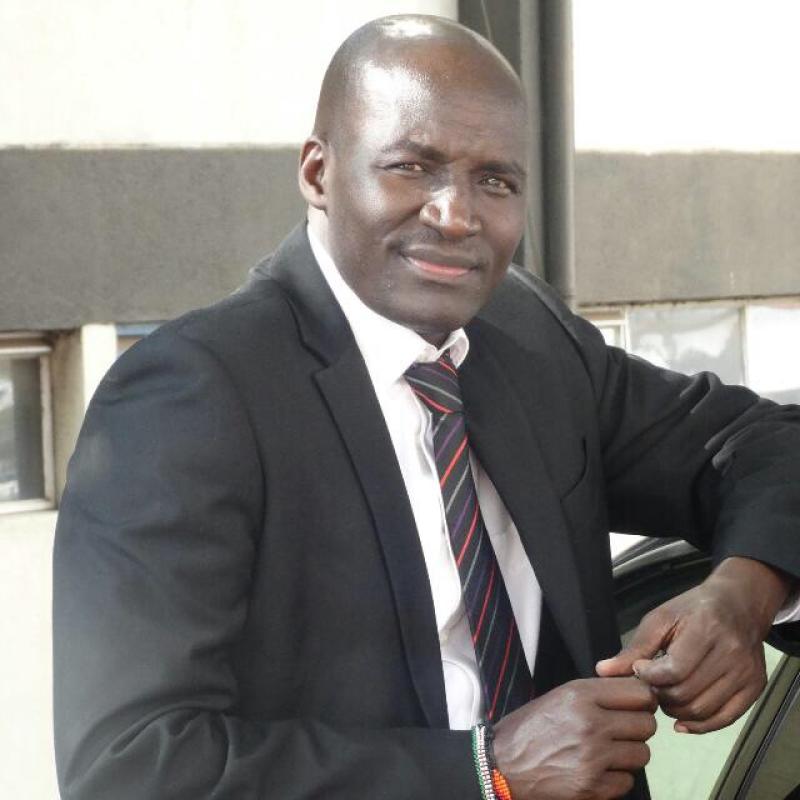 Mombasa High Court stopped Sport Dispute Tribunal from hearing FKF matters
SDT was set to make a ruling at the end of this month in case the KPL has sued FKF for unprocedurally ending the top-flight league.
SEE ALSO: They came, saw and conquered: Football stars who faded fast
Former Football Kenya Federation (FKF) vice-president Sammy Sholei has called for the protection of the Sports Dispute Tribunal (SDT).
In a press statement yesterday, the FKF Presidential aspirant claimed there was a plot by the current FKF administration to undermine the operation of the SDT.
SEE ALSO: Gor Mahia's wait for title continues
This is after three groups filed cases in three separate High Courts — the latest being in Mombasa, which has temporarily halted the Tribunal's operations.
"It is unfortunate that the sports industry in Kenya has lately been subjected to ridicule by people benefiting from impunity," Sholei said.
SEE ALSO: KPL clubs meet, form five member to oversee league's transition
"Fifa rules are crystal clear, they do not tolerate the use of ordinary courts to resolve sports disputes. Fifa advocates for a sports arbitration process. Luckily for us, we have a Sports Tribunal, which is a creature of the Parliament of Kenya provided under the Sports Act 2013," Sholei said.
"It is unfortunate that the current FKF office has "anonymously" filed cases in three regional courts to block the SDT from discussing and or handling any football matters."
On June 16, Lady Justice Mugure Thande, sitting in Mombasa, issued orders stopping the Sports Tribunal from proceeding to hear any matter until a petition filed before her is heard and determined.
"An interim Conservatory Order staying all the proceedings and further proceedings against FKF at the Sports Disputes Resolution be and is hereby granted forthwith until June 29 2020," Justice Thande orders read.
FKF Mombasa branch chairman Gabriel Mghendi and Lilian Nadundu, filed a petition challenging the tribunal's capacity to arbitrate sports matters.
Among the cases at the SDT affected by the High Court order include one, which the Kenyan Premier League (KPL) has sued FKF for unproceedurally ending the top-flight league on April 30 and declaring Gor Mahia league champions.
SDT chairman John Ohaga was set to rule whether the case would go to full hearing.
Besides, there are two cases filed at the High Court in Kericho and Murang'a touching on FKF elections.
FKF had filed a petition at the SDT on February 3 asking the Tribunal to compel the Sports Registrar to accept results of elections it intended to hold on March 14 and March 27.
However, interested parties led by two Uasin Gishu based football clubs, Cheptiret FC and Bondeni FC, turned tables on FKF as the Tribunal found the FA had inserted in its Electoral Code an illegal eligibility criteria that saw incumbents and its allies in 39 out of 47 counties elected unopposed.
The Tribunal nullified the intended elections on March 17 just as it had also ruled on FKF polls initially slated for December 7 last year.
It is interference of these important proceedings before SDT that the ex-Harambee Stars player wants the SDT's independence to be protected.
"The relatively new SDT has been a breath of fresh air to all sports stakeholders. It has been an avenue for justice in sports disputes and a pillar of hope in the entire industry."
"Perpetuating ridicule, arrogance, impunity and contempt towards the Ministry of Sports, the Registrar of Sports and the Sports Act under the guise of Fifa's policy of non-interference is treachery beyond measure.
"Our laws of the land are supreme to any foreign or local association rules and regulations and must, therefore, be followed without exception.
He added: "All these suits are delaying tactics by FKF designed to create an escape route from accountability, mismanagement of public resources and orchestrating an illegal electoral process, Something we shall never allow."
Sholei further called on Cabinet Secretary for Sports Amina Mohamed to exercise her powers and implement the Sports Act.
"The CS should exercise her powers and implement the Sports Act with immediate effect and constitute a Normalization Committee to clean up the mess that is FKF," he said.