State: Stadia upgrade will be completed before year end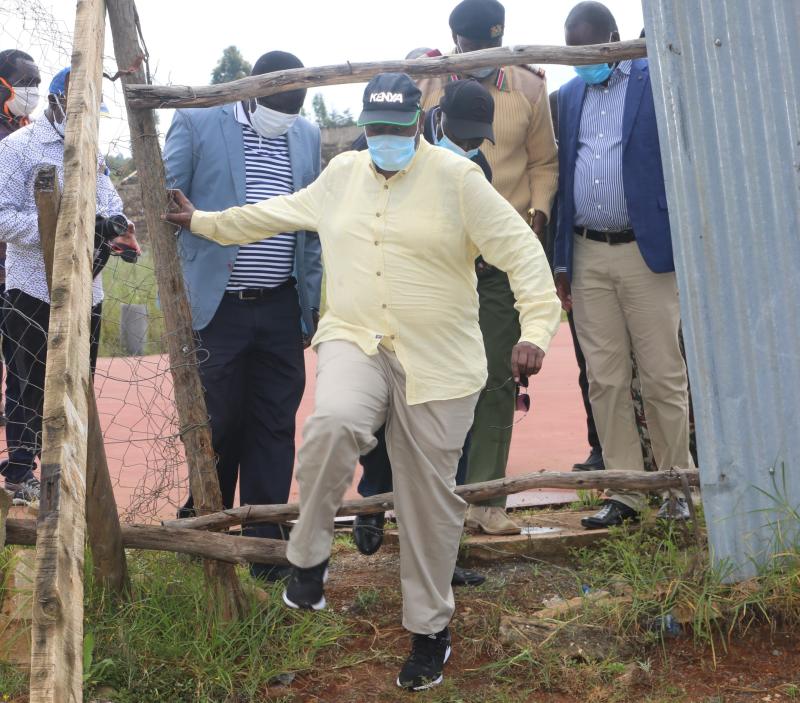 Athletes will soon enjoy training in Kenya's major stadiums after the government announced the start of construction works which stalled three years ago.
Jubilee government in its 2013 pledges had announced an ambitious plan to build world-class stadiums including Kipchoge Keino in Uasin Gishu and Kamariny in Elgeyo Marakwet but stalled midway, forcing hundreds of budding sportsmen and women to look for other training grounds.
Yesterday, Sports Chief Administrative Secretary Hassan Noor Hassan who toured the two facilities, said they will be ready before the end of the year.
"We were experiencing a cash crunch that forced the building works to stall but now that has been sorted out as the funds will next week be given to the contractors who are ready to start the construction.
He said the government has just released billions of shillings purposely for finishing the projects whose construction that had stalled.
"The contractor has assured us that Kipchoge Keino stadium will be complete within the next seven months. We have already signed an MoU and we expect the construction to be started as soon as the funds are made accessible to the contractor," he stated.
Hone their skills
Kipchoge Keino Stadium, for instance, was expected to host the national trials for Tokyo Olympics which were scheduled for June, but by January, it was clear that the stadium would not be ready to host the event.
Closure of the stadiums for upgrading disrupted athletics training in the North Region – the home of a majority of Kenya's runners and athletes turned to walkways and costly private stadiums to hone their skills.
A spot check at Kipchoge Keino Stadium indicated a laying of a tartan track and terraces on one side had been completed before the site was abandoned nearly three years ago with grass and shrubs covering a big part of the field.
Work on the VIP pavilion situated opposite the complete terraces was abandoned at the foundation stage.
At Kamariny Stadium near Iten, there is no tartan even after the track was excavated.