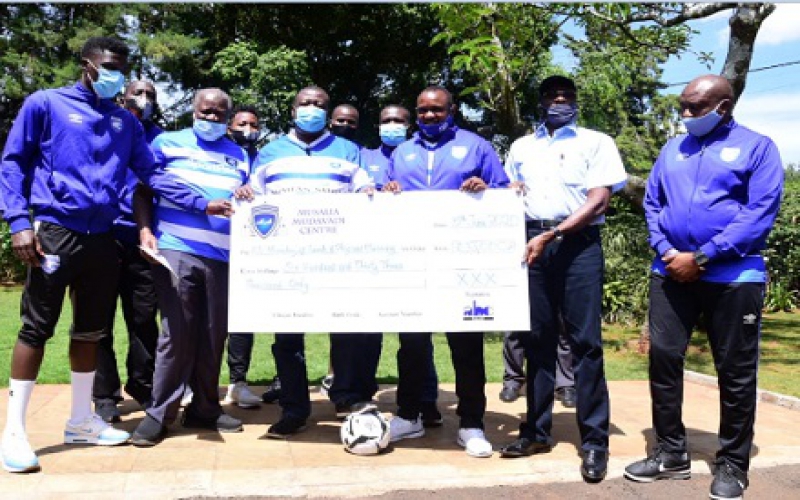 AFC Leopards fans and players on Friday got a smile on their faces after ANC Party Leader Musalia Mudavadi revealed that the club is set to have a home stadium.
AFC Leopards is one of the oldest Kenyan football clubs and despite its massive fan base in the country, Ingwe is yet to have its own stadium.
SEE ALSO: Shikanda's corporate vision for AFC Leopards
The stadium will be built on a land that was given to the club by the late President Daniel Arap Moi.
SEE ALSO: Former AFC Leopards coach banned from operating in South Africa for life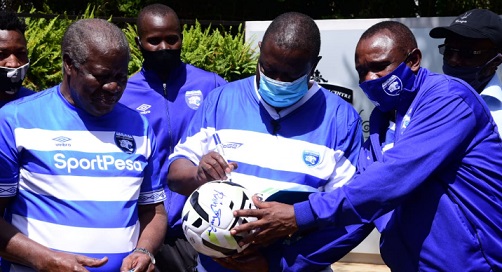 Presenting a cheque of Sh633,000 to the club, Mudavadi said that the money will be used to clear the land charges.
SEE ALSO: AFC Leopards, Sports CS pay tribute to Papa Shirandula
"Many years ago the Kenyan government allocated AFC Leopard about 20 hectares of land. The same was done for Gor Mahia, as the two are the leading teams in the country, and we have some historical background to that," Mudavadi said in a press conference.
"The difficult times and the challenges of sports in the country has made it difficult for AFC Leopards to pay their required standard premium and charges for them to have their land ownership processed."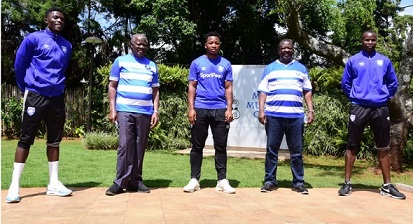 "So, what we are doing, is presenting a cheque of Sh633,000 to AFC Leopards payable to the Ministry of Lands and Physical Planning. We want AFC Leopards to have a permanent home and we want them to lead us through their strategic planning and later to make sure that this sporting complex can be a centre of pride for the sporting fraternity in the country," he added.
"AFC Leopards have massive followers and are an inspiration for very many young people in this country and beyond. So, we want to be part of that journey as we support the AFC Leopards family.
"The cheque is going to the hands of the chairman of AFC Leopards chairman Dan Shikanda for them to go and pay that amount."
Leopards, formed in 1964 has been hoping from one financial crisis to another with no end in sight for its troubles.