Kahata explains the difficulties he faced while trying to return to Tanzania for the league resumption
Last updated 2 months ago | By Odero Charles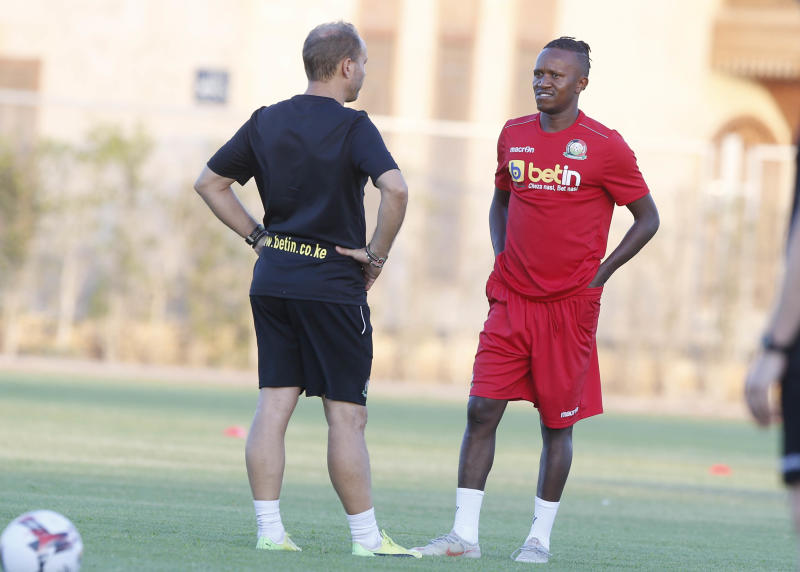 Kenya international Francis Kahata was on Saturday spotted heading to the Simba SC camp ahead of the Tanzania Premier League's return.
The football season in Tanzania has been on hold since March when the league season was frozen as a result of the Coronavirus crisis.
In an interview with Simba's official website, Kahata said that his journey back to Dar es Salaam from Nairobi was not easy due to border restrictions that have been imposed or increased as part of measures to respond to Covid-19.
He revealed that he used a bus to the border before boarding a flight to Dar Es Salaam where he is expected to be part of Simba's practice squad ahead of the season's resumption on June 13th.
"It was a difficult trip because of the tough rules Kenya has put in place, but a letter from my club Simba to the Kenyan authorities helped me cross the border," Kahata told the club's official website.
He also said that the Ligi Kuu was doing better than the Kenyan Premier League (KPL) because of sponsors.
"There is so much competition in the league here in Tanzania and this is because of the sponsors as well as fans, who come to stadiums in large numbers compared to my home country Kenya, especially after SportPesa withdrew its sponsorship," he added.
Simbas's first game back after the three-month lay-off due to coronavirus will be on June 28th where they are scheduled to take on rivals Azam FC in the Shield Cup.
Since the lockdown began in late March, the players have been completing individual workouts from home with advice from fitness staff.