Is Elli Asieche the most underrated player in KPL?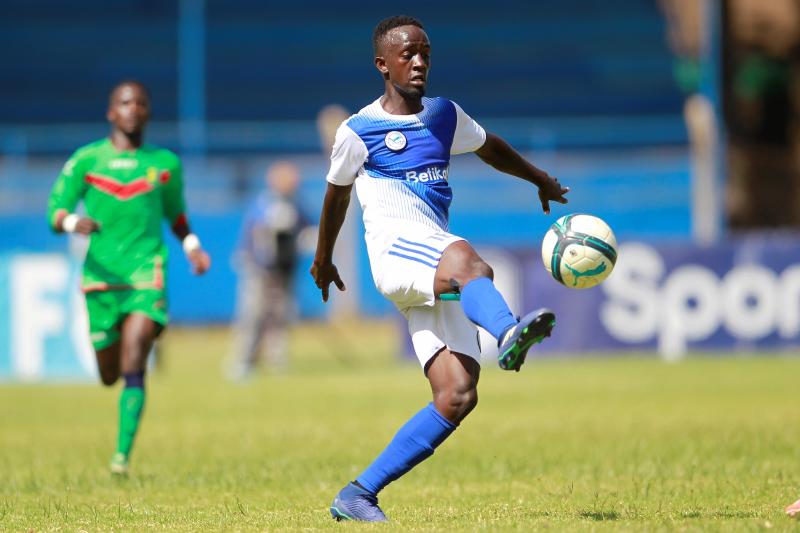 Without doubt, Sofapaka assistant captain and midfielder Elli Asieche is one of the most underrated players in Kenya at the moment.
Even with all his impressive displays at club level, it is implausible to think Asieche is yet to either play for national team Harambee Stars or earn a call up.
More so, you will rarely hear his name in conversations about the best midfielder in the Kenyan Premier League.
Since rejoining Sofapaka in 2018 from Kariobangi Sharks where he had helped them secure their maiden promotion to the topflight, the 28-year-old playmaker has been Batoto Ba Mungu's midfield mainstay.
The Ofafa Jericho alumnus is a unique player, who goes about his work quietly yet provides plenty of energy in every game.
By the time the league was suspended in March before eventually being controversially cancelled last month, the Mathare Youth Sports Association product was Sofapaka's leading scorer with seven goals and eight assists.
And that evidently explains why Asieche has been invaluable to John Baraza's side. But maybe it could be because of the nature of his playing style that he doesn't receive the plaudits he deserves.
Sofapaka coach John Baraza is surprised that Asieche is yet to earn a national team call up.
"Honestly, Asieche is one of the most gifted, but undervalued players around. I played with him here at Sofapaka and I know his worth. I had to bring him back to the club and name him as one of the captains because of his talent, work ethics and determination," said Baraza.
Though the former KCB and Bidco United midfielder, who featured for both the national U20 and U23 teams, is not bothered by being undervalued, he is not giving up on his Harambee Stars dream.
"We live in a crazy world. It is a bit disappointing not to be recognised or even get a national team call up at a time when you personally think you deserve, but to some extent, it motivates me to work extra hard, Asieche told Standard Sports.
"But that's now normal to me because people will only appreciate what pleases their eyes. That's why I don't take it as a big deal. I know my potential and I believe my time will come.
He added: "I'm definitely not giving up on my dream to play for the national team, but at the same time I don't want to put too much pressure on myself.
God's timing is always the best and when your time comes no one can stop you from achieving your dream."
Recalling on how playing in a star-studded squad of former Kenyan internationals Titus 'Tito' Mulama, Edgar 'Fighter' Ochieng', George Owino, Osborne Monday, John Njoroge, Humphrey Mieno and his current coach John Barasa shaped his career, Asieche who joined Sofapaka in 2010 from Bidco United just a year after Batoto Ba Mungu clinched the league title on their debut, said his target is to help the club win more trophies.
"Winning title has its own demands. It needs mature players and that's why the coach has been building the team for the future. It is my hope that we will soon reclaim the title," said Asieche.
"I'm lucky to have played alongside some of Kenya's best players in recent years like Tito, Fighter, Monday, Barry, and Mieno when I made my debut in KPL. They really inspired and made me who I'm today. And through my position, I'm ready to contribute more to the team and help them win as many trophies as possible."
Despite winning two major trophies (GOtv-2014 and Super Cup-2011) with Sofapaka, Asieche still savours the moment he helped his boyhood club - Kariobangi Sharks - to gain promotion to KPL in 2017.
"It was a great feeling to help my hood team to gain promotion after many seasons of near misses. It was not only a massive achievement to me, but the whole team," he said.