Liverpool star Sadio Mane donates Sh5.1 million to help fight Coronavirus in Senegal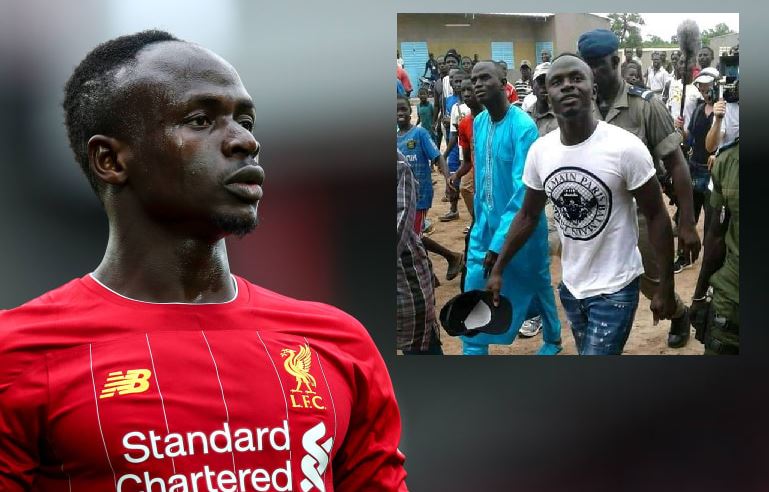 Liverpool forward Sadio Mane has shown incredible generosity to his native Senegal amid the coronavirus outbreak.
The 27-year-old on Tuesday donated Sh 5.1 million (£41,000) to Senegalese health authorities fighting coronavirus in his home country.
The total number of confirmed coronavirus cases in Senegal has reached 27, but this figure is continuing to increase, with flights to and from France, Belgium, Spain, Portugal, Italy, Algeria, and Tunisia now suspended.
Mane's agent shared a twitter video of the Liverpool forward urging his Senegalese compatriots to take the virus 'extremely seriously' and also to wash and disinfect their hands to prevent the virus from spreading.
The agent revealed that Mane decided to make the donation 'spontaneously when he saw the evolution of the situation'.
"Disinfect your hands as much as possible, clean your hands for at least 30 seconds"

Sadio Mané's message to Senegalese people. The #Liverpool striker also sent a donation of 30M FCFA (around 45 000€) to health authorities in #Senegal #covid19 pic.twitter.com/9B3D7HMaX0 — Babacar Diarra (@BabsDiarra) March 17, 2020
It is not the first time Mane has sent money back to his home country.
In 2019, he financed the construction of a mosque, a hospital, a sports stadium and a school worth around £250,000 in his hometown of Bambali as a give-back initiative.
He also gave 300 Liverpool shirts to people of Bamballi for the 2018 Champions League final.
Bambali is where Mane watched Liverpool's famous comeback against AC Milan to win the 2005 Champions League final – at the age of 13.
Also in 2018, a video went viral on social media showing the Liverpool superstar cleaning toilets at a mosque in Liverpool.
This is the definition of humbleness. Liverpool FC footballer Sadio Mane who earns more in a week than most people do in a year, yet he's voluntarily cleaning the toilets at his local Mosque. pic.twitter.com/IWXBeZwMTs — muslim daily ?? (@BirdsOfJannah) September 2, 2018
The Senegalese forward is currently training from home as a precautionary measure against the spread of the virus.
Jurgen Klopp's men are 25 points clear at the top and need just two wins to secure their first Premier League title, but no more fixtures will be played until at least early April due to the coronavirus pandemic.