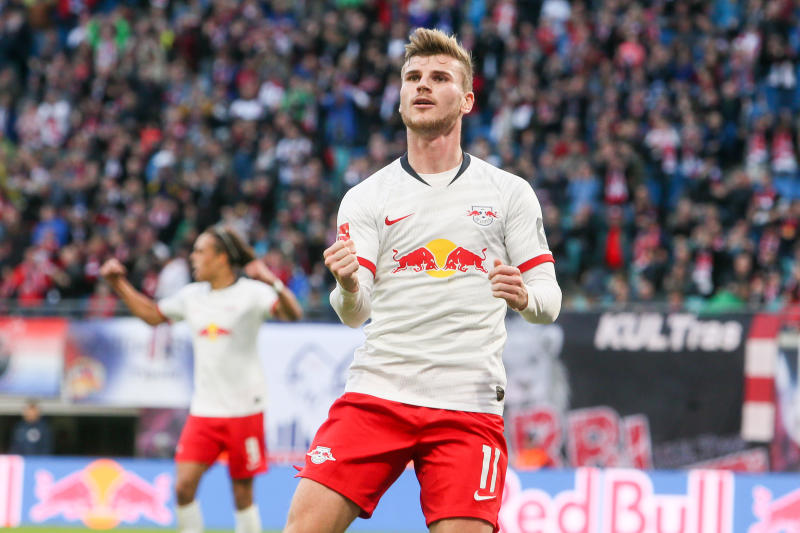 When one club has won the league title seven years in a row, you might expect fans of other teams to cheer on any viable challenger. Not so in Germany.
The Bundesliga returns from its winter break this weekend with Leipzig in first place, the favourite to break Bayern Munich's dominace.
Few German fans love Bayern's financial clout or its tendency to cherry-pick top talent, but they're not warming to Leipzig either. Opposing fans regularly hold up protest banners against energy drink giant Red Bull, the engine behind Leipzig's success.
Besides Leipzig and Bayern, Borussia Mönchengladbach is also in the chase for the title and has become the neutrals' darling.
Created barely a decade ago, Leipzig is creating its traditions as it goes along. Its success this season is built on the Bundesliga's youngest squad, relentless attacking play and 18 goals from forward Timo Werner.
The problem isn't just Leipzig's Red Bull money. After all, German soccer has other teams serving as corporate billboards. There's Bayer Leverkusen, representing pharmaceuticals firm Bayer, and Wolfsburg, run by car maker Volkswagen.
Leipzig's rapid rise to success — too rapid for many — is accompanied by a brash attitude to regulations. Club bosses have found creative ways to protect Red Bull's influence in the boardroom and elsewhere.
Take the club's logo, with the letters "RB" and bulls which are red, but technically don't break rules on advertising. The club says RB is an abbreviation for "RasenBallsport," or "lawn-ball-sport," a word which didn't exist in German until Red Bull took over the team.
A title win for Leipzig wouldn't just be a reward for its young players and 32-year-old coach Julian Nagelsmann. It would also mark a symbolic return of soccer in the former East Germany — though Leipzig wasn't founded until 20 years after the Berlin Wall fell. Until Leipzig's third-place finish last season, no team based in the old East had ever come close to winning a national title.
Leipzig returns to Bundesliga action tomorrow against Union Berlin, a club which also has East German roots, but one that's built on a passionate fan community rather than corporate largesse. Union is in 11th place after a strong start to the season following promotion, but a lack of squad depth means it can't relax.
For those neutral German fans who can't stomach Leipzig, Gladbach offers hope of a fairytale title run similar to Leicester's Premier League win in 2016.