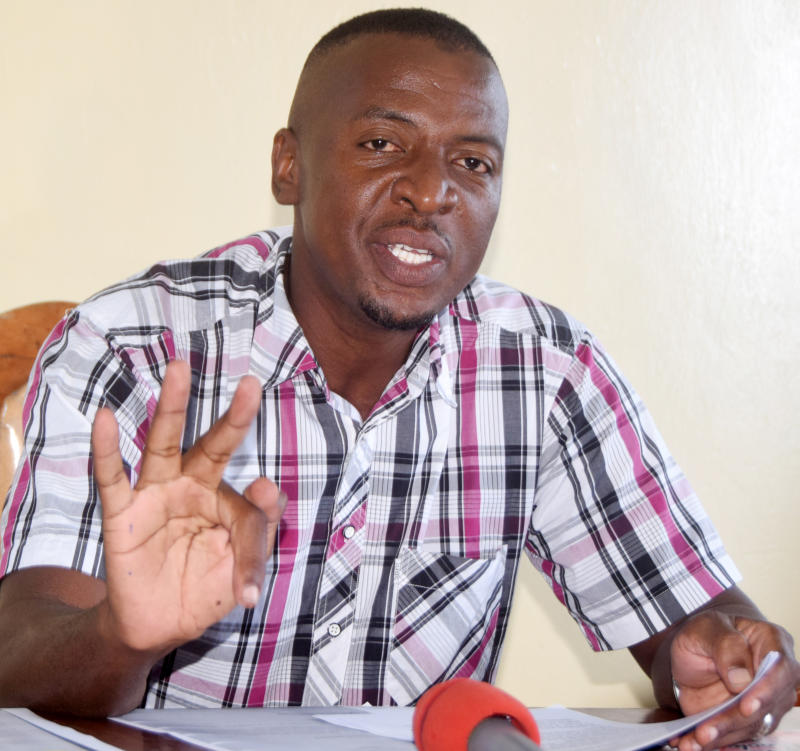 Mombasa sub-branch of Football Kenya Federation now wants the world governing body, Fifa, to intervene over they termed as "flawed electoral guidelines" for the upcoming FKF poll.
FKF Mombasa Sub-branch chairman Goshi Ali said out of the 47 counties, only 15 counties will conduct elections as the rest of the candidates have been cleared unopposed.
SEE ALSO: Kadoka: From drug addict to a star footballer
"The outcome of the elections is pre-determined. There shall be no elections in 30 counties because the electoral board has refused to clear the opposing camps," Goshi said.
"The forthcoming elections are shrouded in secrecy," Goshi claimed at a press conference at the sub-branch's offices in Mombasa yesterday.
SEE ALSO: Athletics: Doha Diamond League meeting brought forward
"We have followed all the procedures as required by the federation's Electoral Board only to be frustrated," he said.
For instance, the guidelines state that a candidate shall have been proposed by three clubs of FKF that are eligible to vote within the County he is seeking elective position. In our branch, we have 37 eligible clubs yet I was told all of them had already endorsed another candidate. When I asked to see those endorsements my plea fell on deaf ears.
SEE ALSO: How Shujaa skipper Amonde got into rugby by default
"I further asked for list of clubs eligible to vote so that I can know which clubs to engage for that purpose, they replied that they didn't have the list, and even if there was they won't give it to me," Goshi claimed.
The football official criticised the Electoral Board saying it was biased.
"How do you expect the board to be independent when it's operating from FKF offices? This definitely will interfere with the independence of the board."
"As a sub-branch we have decided to write to Fifa to intervene and see that justice is seen to be done to all interested candidates," said the official.
A case citing conflict of interest among the Electoral Board members is pending at the Sports Disputes Tribunal.
[Ernest Ndunda]