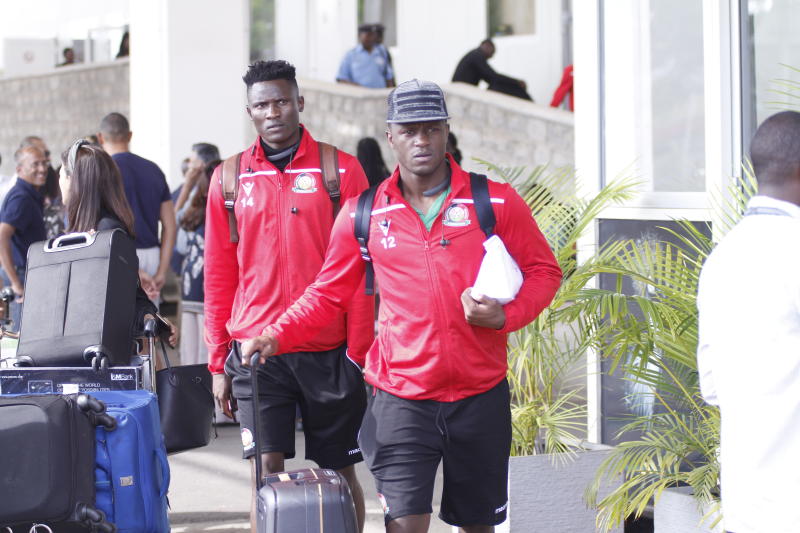 Wanyama believes tomorrow's match gives Kenya a perfect chance to draw closer to Afcon slot.
National football team Harambee Stars are focused on tomorrow's second 2021 Africa Nations Cup qualifiers Group G match against Sparrow Hawks of Togo.
SEE ALSO: We can shock many – Wanyama puts trust in new team Montreal Impact
The team that came back from Egypt yesterday have opted not to dwell on what happened before their famous 1-1 draw against giants Egypt in Alexandria on Thursday night.
Stars had a lot of obstacles to navigate through ranging from a long flight route to early injuries to goalkeeper Patrick Matasi (thigh) and winger Ayub Timbe (foot).
SEE ALSO: About Noah Wanyama as his son Victor Wanyama wishes him happy Father's Day
Somehow, they gave a good account of themselves. The players looked tired as they arrived back after their long journey from Egypt. Togo were also expected to arrive last evening.
Though the duo (Matasi and Timbe) are doubtful for the highly anticipated 7pm encounter at Kasarani Stadium, Harambee Stars head coach Francis Kimanzi is proud of his players' commitment and how they performed in North Africa.
SEE ALSO: Wanyama joins protests against police brutality in Kenya and US
"Compared to the preparation we had, at least we saw some improvement and I was satisfied with the performance. We can build something from that," Kimanzi said yesterday.
"We were a bit unlucky to have suffered two serious injuries especially in the early stages of the game.
"We don't know if they will be ready by Monday, but that's the nature of the game.
"We will just have to work with what we have. It will be a different game, a better fight and maybe pick up some positives."
He added: "But I must congratulate the players because they stayed focused on the game. To be honest, we stayed very quiet and focused only on the game.
We discussed about the game and not what's happening off the pitch."
Even as Stars captain Victor Wanyama admitted that the team drew their motivation from the 2019 Afcon finals for the Alexandria draw, he believes tomorrow's match presents them a perfect opportunity to move closer to 2021 Afcon qualification in Cameroon.
"Yeah, we are tired but mentally we need to shake up and be ready for the game. We have to switch on and try to give our best," Wanyama said.
"The motivation behind the draw in Egypt was Afcon finals' participation. Everyone who went to the last Afcon wants to go back there and compete again."