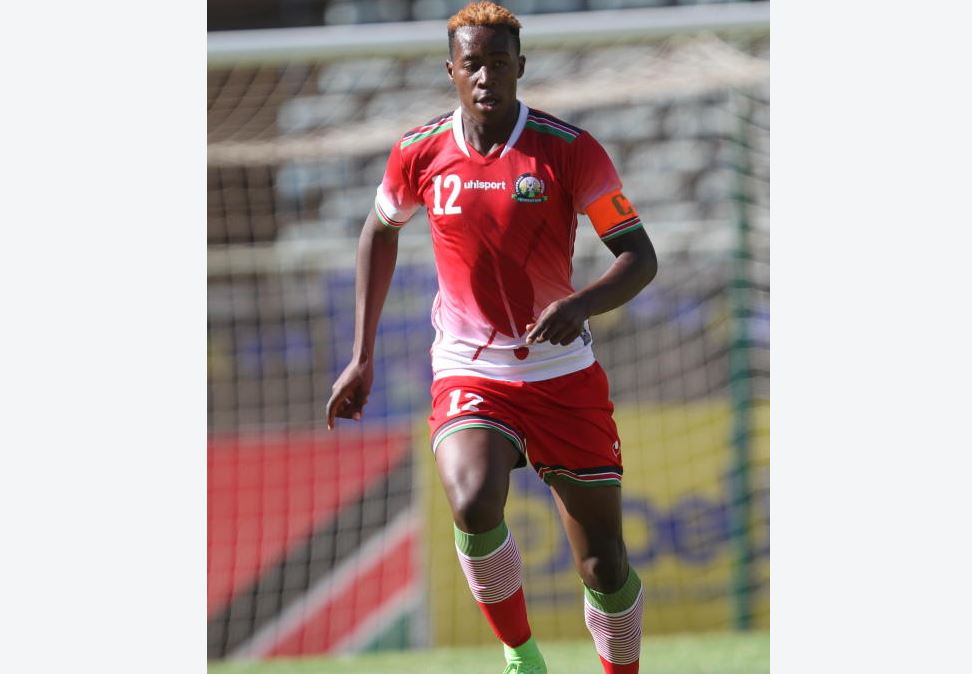 The Standard Sports caught up with Kenya U23 star captain Michael Kibwage and he talks about his life.
How was the feeling when you kick-started KCB's turnaround after being appointed the captain last season?
It was a great feeling and a motivation to me. The appointment came as a surprise, but I'm glad we worked as a team and finished in the top ten on our return to the topflight football.
So, what is KCB's target in the KPL this season? Has the arrival of Zedekiah 'Zico' Otieno as the head coach made the club better?
Unlike last season, we have had a brilliant start to the campaign this year and the results are so there for everyone to see. Zico came in with vast experience after winning a number of league titles with Gor Mahia. We expect nothing short of top four finish.
Who's the deadliest striker you ever encountered in your playing career so far?
SEE ALSO: Leopards won't gamble on signings despite Otieno link
This is a tough one. But I think India national team captain Sunil Chhetri and Emmanuel Okwi of Uganda. Both of them gave me problems when we clashed.
So, do you mean there is no a striker who troubles you in the KPL?
Honestly speaking, I can match all the strikers in KPL. There is no threat at the moment.
You were blamed for Harambee Stars' goal against Uganda, what happened?
It was just a bad day in office. Playing for the national team comes with a lot of pressure, but you must be mentally strong. I mistimed the ball and the opponent, but that's the nature of the game and man is to error. I learnt my lessons and I hope to come back stronger very soon.
What's the craziest thing have you ever done on the pitch?
Lol! I guess it should have been during the Mashemeji derby (Hull City Challenge) when I tried showboating in defence.
And why did you ditch AFC Leopards? Do you regret leaving a club that gave you a platform direct from Mukumu High School in 2017?
KCB gave me a good offer and promised me more playing time, that's exactly why I left. I don't regret leaving because I wasn't assured of playing time. I'm very comfortable at KCB right now.
How did you feel when you were named in both the Kenya U23 and Africa Nations Championships squads for national assignments?
That's the best thing that ever happened to me. I felt excited and proud to have made the cut. As you know, it's a dream of every footballer to don the national team colours. Though we didn't live up to our fans' expectations, I enjoyed the experience.
What's your favourite holiday destination?
Hehehehe! My rural home, Kisii anytime, any day.
What's the best gift you have ever received?
I have received many gifts but I consider a pair of football boots I got from Harun Shakava in 2016 when he visited me in high school as the best gift ever. It motivated me a lot.
Given a chance, what would you change in Kenyan football?
Mmmmm! I would treat football fairly. That is, treat women football same way as men's.
Which teammate is your most trusted friend and confidant?
Hahahaha! My club-mate Bolton Omwenga.
Who's the player you watch on the pitch and say, "He's something special to watch."?
Liverpool defender Virgil van Dijk. He's actually my role model. He's a beast of a player and always makes me happy with his commitment on the pitch.
What is your favourite meal?
Ugali served with fish.
What one thing can't you leave the house without?
I can't leave the house without my phone.
Who was your first crush and first kiss?
Lol! My girlfriend.
Who is your favourite musician and what kind of music do you enjoy most?
Burna Boy-West African music.
Who do you think is the best sportsman/woman of all time and why do you think so?
Cristiano Ronaldo of Juventus and Portugal. He's one of the greatest footballers.
Why did you pick on your current sport and what would you have been if not a sports person?
I chose football because it's is considered the most popular sport in the world. If not football, I would be an actor.
How do you spend your free time?
I love watching movies and listening to music.
What are your pre- and post-match rituals, how do you unwind?
I always pray to God to help me have an injury free game and the best game than the previous fixture.
If you had a choice of a country to be born in, which one will it be?
Kenya. There is no a better country than Kenya.