Arsenal A wins first English Premier League Fans Day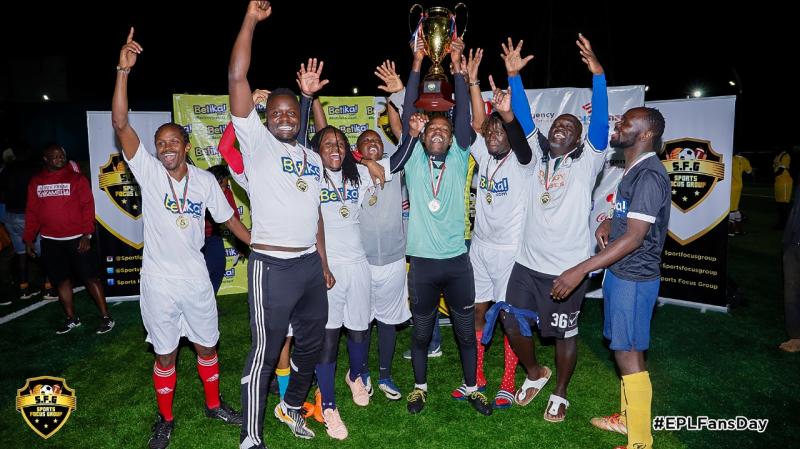 Arsenal A thrashed The Score Kenya Team A 4-2 to win the inaugural European Premier League (EPL) Fans Day hosted in Nairobi over the weekend.
The winners took home Sh30,000 with the runners up awarded Sh20,000 in prize money after the finals.
Chelsea would then beat Man United to get Sh10,000 reserved for third place with Kenzo Matata and Innocent Mutiso both of Arsenal team getting the Golden Glove for few goals conceded and Golden Boot respectively.
Speaking after the match, former Kakamega Homeboyz captain Allan Wanga said, "This was a great tournament that allowed players who wouldn't ordinarily have a chance to show their skills to do so. Kenya has a lot of talent and we need more such events to give them an opportunity to be seen. I would like to ask more corporates to step in and sponsor sports."
Betika is planning to hold the tournament annually to sensitise, encourage fans to be more passionate about their teams and enhance friendly rivalry.
"We want to do this by supporting the local teams and bringing the game closer to them. This will be achieved through tournaments and other forms of sponsorships," said Eric Mwiti, Brand Manager at Betika.
"Sports betting is practiced all over the world and is enjoyed by sports fans in most parts of the world. Some do it for fun while others do it professionally for financial gain.
"Betika recognises the dangers of compulsive gambling and encourages their customers to play responsibly and seek help when needed.
They have for that reason launched a counselling service where their customers can seek help.