Kenyans behind 2019 AFCON cameras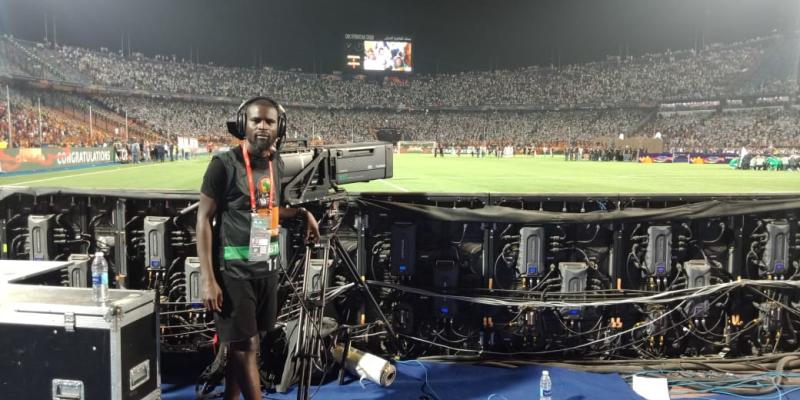 The 2019 Africa Cup of Nations in Egypt was a tournament like no other, at least for Kenya. The national football team returned to the continental final for the first time since 2004.
A Pure Mathematics Lecturer at Jomo Kenya University of Agriculture and Technology, Dr Peter Waweru became the first Kenyan centre referee to officiate at Afcon when he officiated the Namibia and Ivory Coast. Assistant referee Gilbert Cheruiyot had a flawless outing running the lines.
And behind the scenes; unnoticed and unheard were eight Kenyans working tirelessly behind the cameras in a pool of highly trained personal of TV Production Company, MediaPro, to bring into your living rooms crisp images of Afcon action, including the final where Algeria beat Senegal 1-0.
The eight, Kelvin Minishi (EVS Operator), Mark Osotsi (Camera Operator), Francis Ngira (Senior Camera Operator), Francis Owino (Camera Operator), Brian Obuchi (EVS Operator), Moses Ochieng (Camera Operator), Melvin Muoki (EVS Operator) and Edvine Maloba (Camera Operator) have earned rave reviews from Head of Mediapro Production Africa Pablo Ramirez for outstanding work in Egypt.
"As Mediapro, being that our sole business is TV production was amazed on how quickly the Kenyan crew adopted to Mediapro style and philosophy," Ramirez told Standard Sports.
He added: "We would have used more Kenyans in Afcon 2019 without hesitation if more opportunities arose because we believe in their artistic and technical abilities."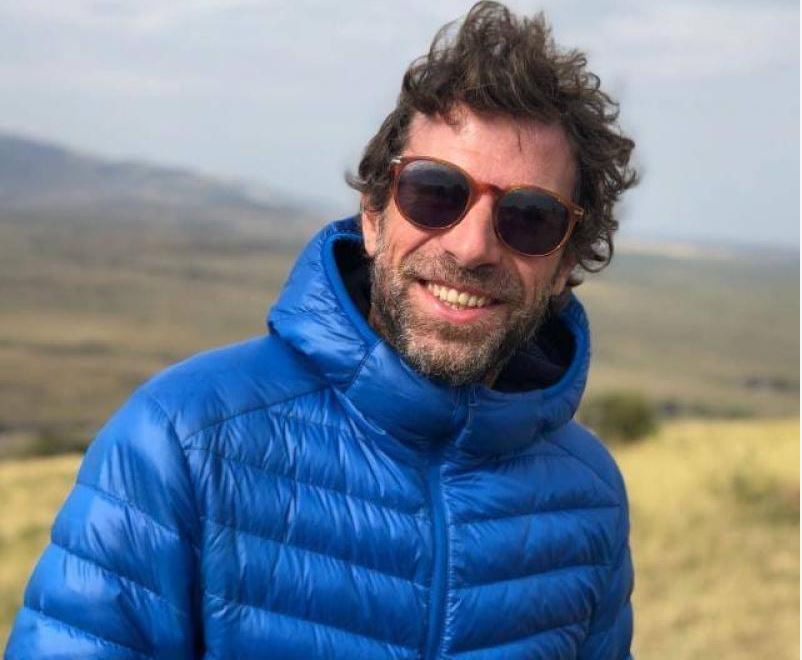 Mediapro TV Productions came to Kenya in January last year to produce the Sportpesa Premier League courtesy of Laliga partnership with KPL.
Since then the Spain-based production house has entrusted Kenyan crew with Afcon qualifiers and more recently sent four of them to Abu Dhabi to produce Asian Nations Cup.
"If the Kenya crew continues with the same work ethic, spirit of teamwork and professionalism exhibited in Cairo at the AFCON then they will go far," Ramirez said.
This is what some of the crew members had to say;
"It is an amazing experience working amongst such highly trained and experienced professionals. It even feels more surreal to be from a country as small as Kenya, geographically and in terms of football development, to be amongst the multi-cultural team of professionals making the final game of Africa's top football competition, courtesy of MediaPro.
"This is an experience I shall live with for life. I want the Olympics and the Fifa world Cup, just to keep inspiring many others back home that we can do it with skills, consistency and resilience." Francis Ngira Senior Camera Operator - MEDIAPRO.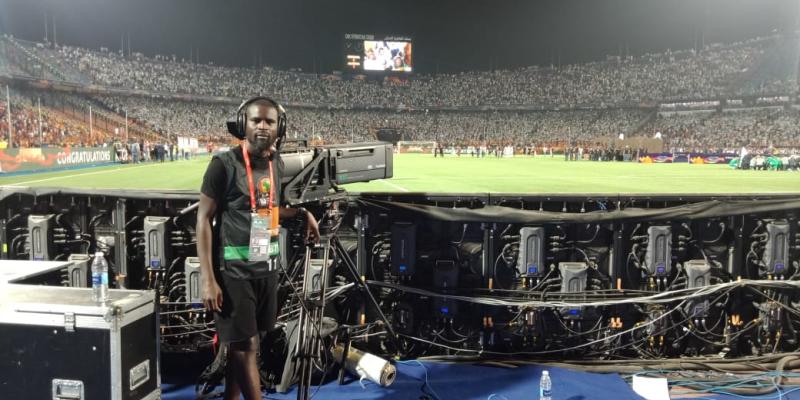 "I thank Mediapro TV productions for believing in us Kenyans to work in such a big event that makes us believe more in our abilities - Mark Osotsi Anene - Camera Operator, MEDIAPRO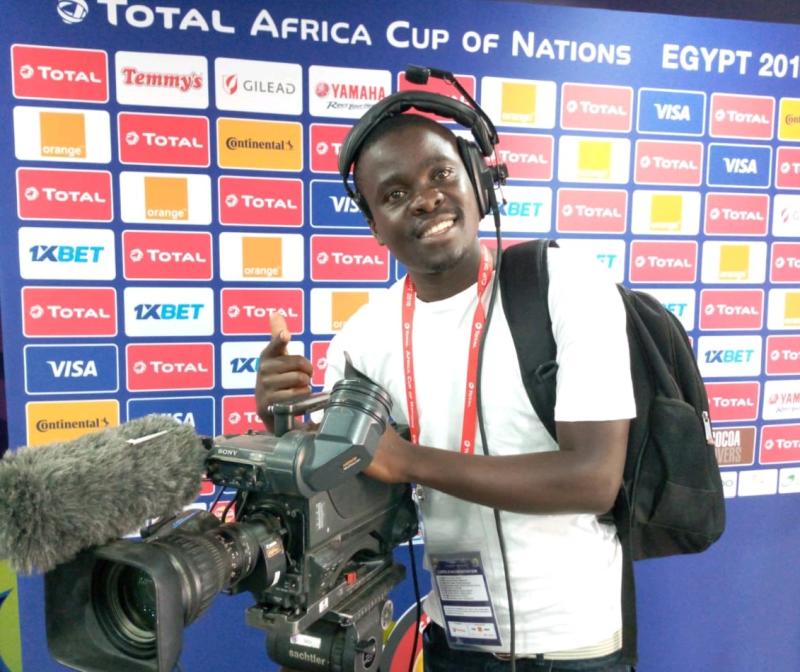 After having also worked at the Asian Nations cup 2019 in January courtesy of Mediapro and now again having been part of Mediapro AFCON 2019 production team I feel proud Kenya Crew can be trusted at this LEVEL and working with new state of the art Equipment 4K technology we dint fail.We shall keep working hard as Kenya Crew in small or big events so more opportunities can open up through Mediapro. Francis Owino- Camera Operator