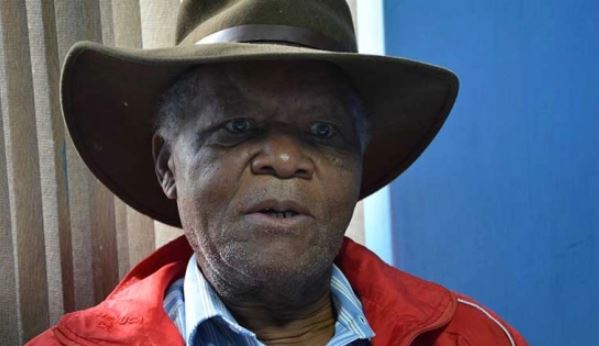 Joe Kadenge's burial will cost at least Sh5 million.
The football legend is set to be laid to rest on Saturday, July 20 at his home in Hamisi, Vihiga County.
SEE ALSO: Fresh storm over stalled FKF polls
His family will hold a requiem mass on Wednesday, June 17 at the Friends International Church, Nairobi.
According to a family member, Kadenge's body will be flown to Kisumu International Airport on Thursday, before making their way to his home for his final send-off.
SEE ALSO: Sevilla reach Europa semis as Wolves pay for penalty miss
The Kadenge family says they will need at least Sh5 million for the funeral expenses.
"We have done a rough estimate of the budget and to cater for everything, we will need at least Sh5 million," said a family member.
SEE ALSO: MELBET launches in Kenya, set to take online gaming industry by storm
The family also admitted to scarcity of funds and appealed to well-wishers and the Government to chip in.
Oscar Kadenge (his son) confirmed Kadenge passed on at the Meridian Hospital in Nairobi on Sunday, July 7 after a lengthy battle with a stroke.
The legend, who was popularly known with the slogan "Kadenge na mpira", passed on aged 84.
Regarded as the finest footballer ever produced by Kenya, Kadenge played for Maragoli United and scored the fastest ever goal in the Kenyan Premier League.
The legend also played for Abaluyha United and won the Kenya Premier League in 1966.
This was after he made a comeback to football after hanging his boots in 1965, guiding Harambee Stars to win the inaugural East and Central Africa Challenge Cup.
In 1970, Kadenge stepped down as a player and went into coaching and was later appointed the national team's head coach.
Kadenge was named Harambee Stars coach in 2002 before suffering a stroke in 2006.
He boasts a sporting family as his sister Esther Kavaya and his younger brother John Anzra are all former sprinters and his sons Evans, Francis and Oscar have emulated his football career.
Former Prime Minister Raila Odinga and Deputy President William Ruto led other leaders in paying tribute to the fallen legend.
"We have lost one of the greatest talents to ever grace a football pitch in our national uniform. Joe Kadenge was a true ambassador for the country and Kenyan soccer. May he rest in eternal bliss. May his spirit inspire more young people to pursue the game," posted Raila on his Twitter account.
DP Ruto, promised the government would stand and walk with Kadenge's family during this trying time, acknowledging his efforts in putting Kenyan football on the world map.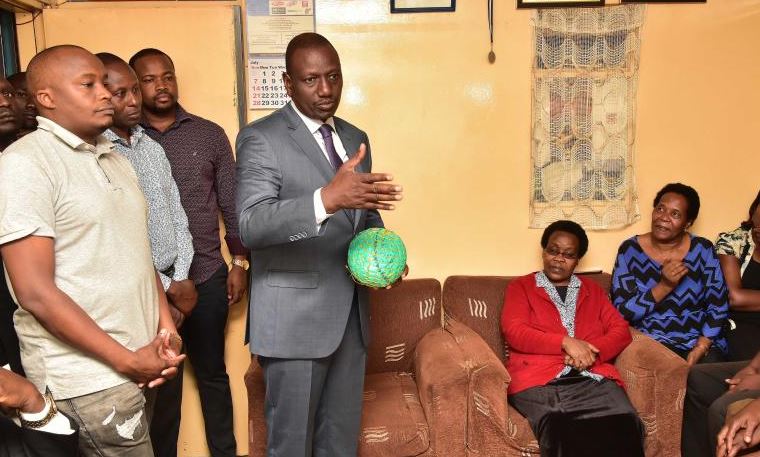 "I am sure that is what Kadenge would have loved. He was not only a great sportsman, football legend but also brought up a family of sportsmen and mentored many. It was a touching moment for the family. Joe Kadenge and Jonathan Niva put Kenyan football on the world map," he said.
Rest in Peace Joe Kadenge.