When Sadio Mane failed to deliver on his AFCON return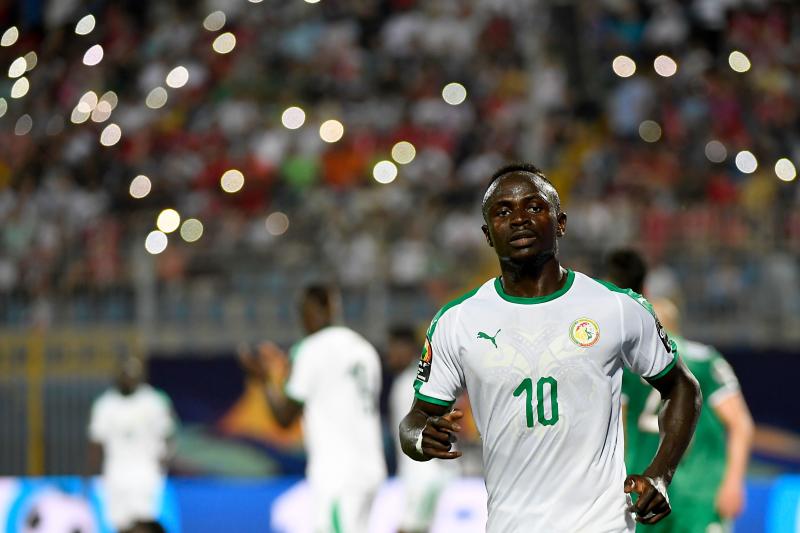 A lot of talk, as has been with most tournaments, is about big teams under-performing and their top stars failing to show up.
The 2019 Africa Cup of Nations tournament is no different. Senegal, one of the pre-tournament favourites, failed to deliver when they were expected to. Worse, their talisman, the Liverpool forward and Champions League winner Sadio Mane was not at his optimum.
The Liverpool number 10 played from his usual left-sided attacking role, but was an unresponsive figure for much of the game. Of all his regrets, it was his inability to score when dozens of chances came his way.
He was meant to show the continent that he can carry his national team past Algeria to victory, but he didn't.
The Algerians made Mane appear like an ordinary being in a contest he so often controls with pleasure. In truth, Riyad Mahrez and company were gifted with possibly Mane's most unproductive performances.
"A few things didn't go right but I have confidence in my team and my players. The next match will be important. We must be at our best and prove we are a big team," said Senegal's head coach Aliou Cisse.
For sure, things did not go right for Mane as at full time, he strode, his arms akimbo, just wondering what had hit them.
He did not smile either. He hardly does anyway. But he seemed like a man in thoughts. Deep thoughts. He was straying from his mates, who were huddling together after the final whistle.
Mane was all sweaty and seemingly exhausted. Worn out, he was hardly moving in a straight line. When he finally walked away, the noise (from the Algerian fans) thunderous, as he approached the touchline, must have left him questioning just how victory slipped through their fingers.