Arsenal fans slam club owner Kroenke as transfer window activity intensifies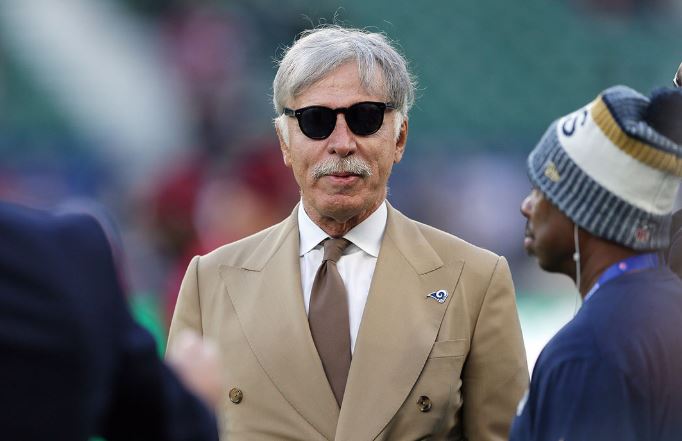 Remember the 'Wenger Out' chants and banners at the Emirates during the 2017-18 Premier League campaign?
Judgement time at the Emirates had come and it was time for Arsene Wenger, the father-figure at the club for 22 years to leave.
Fans cited lack of transfers and the disappearance of the beautiful tiki-taka style of football and blamed the Frenchman for holding on released transfer funds for business purposes. The situation went from flying banners over the pitch on matchdays to empty seats, which meant Wenger had to go for real.
The club's problems never seemed to end even after Unai Emery appointed to spearhead the Gunners' revolution. The new manager was given just 70 million pounds to rebuild his squad, as rivals splashed cash at will to reel in fine talent.
All went well until last season's meltdown towards the end, highlighting the same old problems after Arsenal conceded four goals in the second half of the Europa League final against London rivals, Chelsea.
Even after the woeful performances, the summer transfer window is here and it is the same old song. This time the manager will have only 40 million to rebuild his squad.
But Arsenal fans seem to have had enough of this. They have launched an online campaign to uproot the real problem - removing majority shareholder Stan Kroenke from his position at the club.
The American businessman is reported to have made several attempts to purchase the shares required to take full control of the north London outfit.
However, the fans' expectations seem to overshadow the achievements being made by the club on the pitch, a situation which has prompted the fans to take action.
The #KroenkeOut campaign has been breaking the internet in the last 24 hours and has become one of the most trending topics in the United Kingdom.
Manchester United fans also had a similar campaign against their owner 'the Glazer family' which trended prior to the London version.
The campaign may not necessarily force Kroenke out of Arsenal but may be a huge step by the fans, going into what will be a crucial season at the Emirates Stadium.?
Wonderful to see so many Arsenal fans united.

The club is run by owners who are using the club as a cash cow & don't care about results/standings. We have a laughable transfer budget.

For many such reasons I am #KroenkeOut. We need an owner with ambition. Time to take a stand. pic.twitter.com/9TUmvftocU — P™ (@Cechque) June 20, 2019
Being an Arsenal fan should be included in the 1000 ways to die ???? #KroenkeOut pic.twitter.com/JT2GhgwMrs — ???????????????????? ????????????????????????????™ ???????? ? (@ProfCymOhAFC) June 20, 2019
Net worth before Kroenke

Arsenal: £264m
City: £210(important to note Sheikh Mansour overpaid)

10 years on

Arsenal: £2.5b
City: £2.7b
City spent £1b more on transfers

Premier League titles since

Arsenal: 0
City: 4#KroenkeOutpic.twitter.com/FlvDJgSulY — Muhammad Awwal ?????? (@MATheGooner) June 20, 2019