Gonzalez out to prove his worth in Harambee Stars squad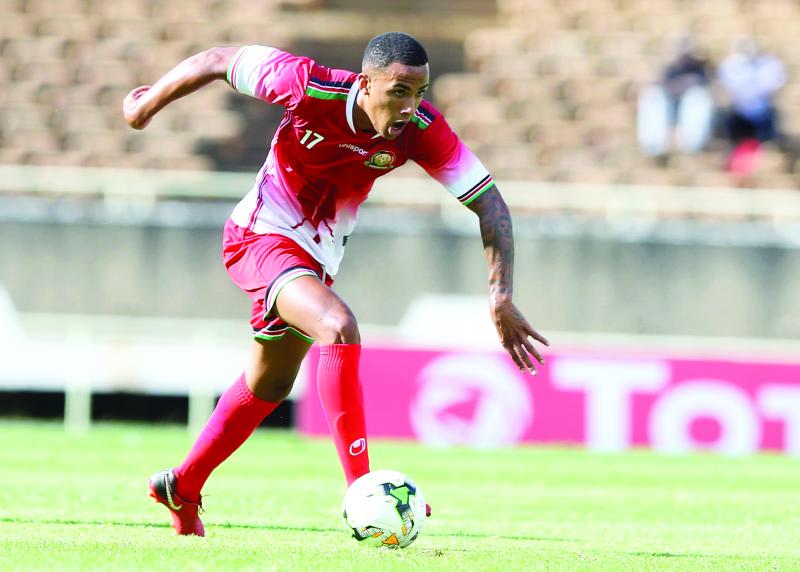 When former Harambee Stars coach Stanley Okumbi gave Spain-based Ismael Gonzalez a call up in 2016, it emerged as a surprise.
First, no one knew the player and secondly the country had a bad history of calling up little-known players who were always disappointed.
That was not the case for Gonzalez who helped Harambee Stars qualify for this month's Africa Cup of Nations finals in Egypt and is tipped to make it to the final squad.
Gonzalez, born in Gran Canaria, Spain, to Kenyan father Said Ali Athuman and Spanish mother Mercedes González in 1995 has played seven times for the national football team — Harambee Stars.
In an earlier interview with Standard Sports, Gonzalez said he is living his dream by playing for Harambee Stars.
"It has been better than what I expected. I feel proud of representing my country and thankful for having this chance," he said.
Until 2015, Gonzalez harboured hopes of playing on the big stage, particularly at international level, but donning the Spanish national team colours was a long shot.
"Inside me, though, I always felt if a chance to play for the country of my father came, I would grab it with both hands," he said.
"Most football players dream about playing for their countries. So definitely this has been a dream come true for me. Once I got the call up in 2016, I did not think twice," he said.
Being a defensive midfielder, always the man to do the tough tasks, it was no surprise for him to be sent off against Central Africa Republic during his fifth match for Harambee Stars in Morocco last year in March.
He returned to face Ghana last September in an Africa Cup of Nations qualifying match at Kasarani Stadium where he put up a stellar show.
Having been born in Europe and played in the lower leagues, Gonzalez has adopted quickly to the demands of playing at the top level.
But to make it to the final team in a highly competitive midfield position, he must fight hard to impress coach Sebastian Migne.