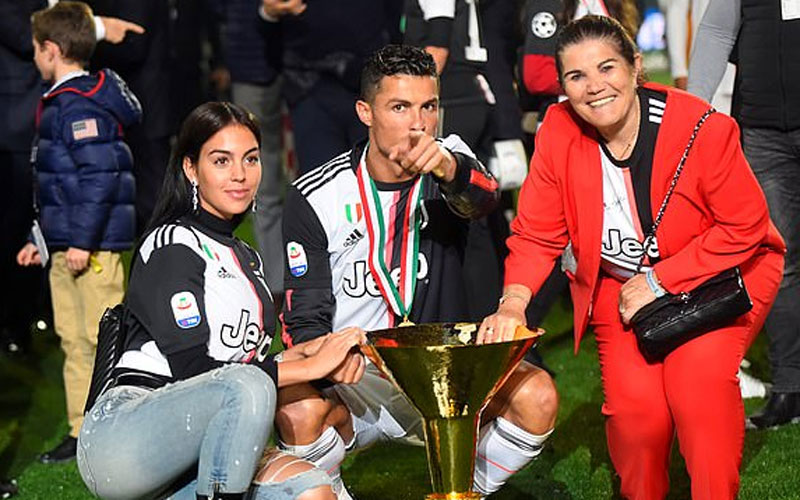 Cristiano's human
SEE ALSO: Ronaldo scores from free kick, Buffon breaks record in Juve win
When playing football, Cristiano Ronaldo is one of the best and rarely makes any costly mistakes. But even the five-time balloon d'Ór winner has his own shortcomings.
While celebrating Juventus' latest triumph in the Serie A, the Portuguese lost grip of the league trophy hitting his son CR7 Junior in the face and then his girlfriend Georgina Rodriguez in the chest.
SEE ALSO: The Old Guard: Buffon, Chiellini sign new Juventus deals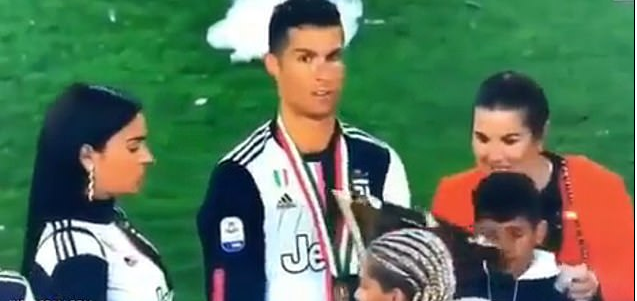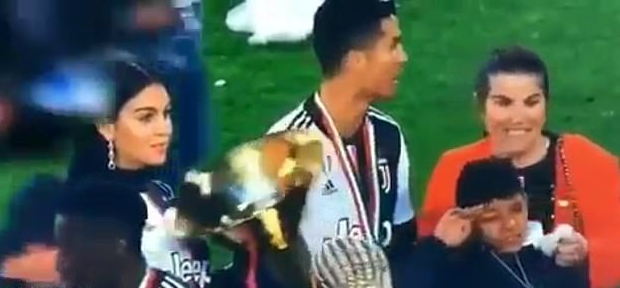 In the videos and gifs that emerged online, the eight-year-old Cristiano Ronaldo Jr was caught by surprise by his father's little mistake.
The caring mother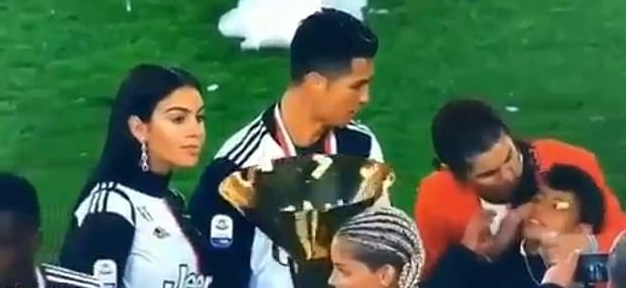 Ronaldo Junior was quickly comforted by his father's mother as she assessed the damage on the youngster's face.
The Juventus monopoly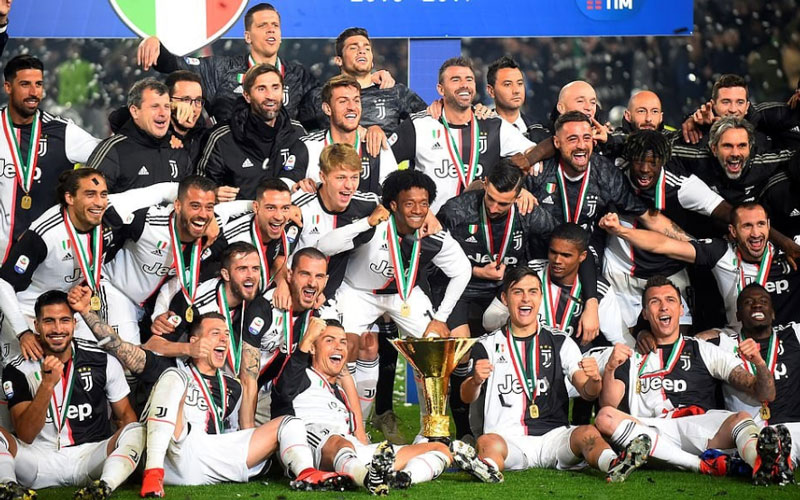 Juventus have become accustomed to winning the Scudetto after retaining it for the eighth consecutive time.
This is Ronaldo's first Serie A title since joining from Real Madrid in the summer and he seems better at crafting stunning performances to win trophies than he is at holding them.
The Portuguese has only been with the Old Lady for a season but has already managed a trophy plus the league player of the year award despite a slow start to life in Italy.