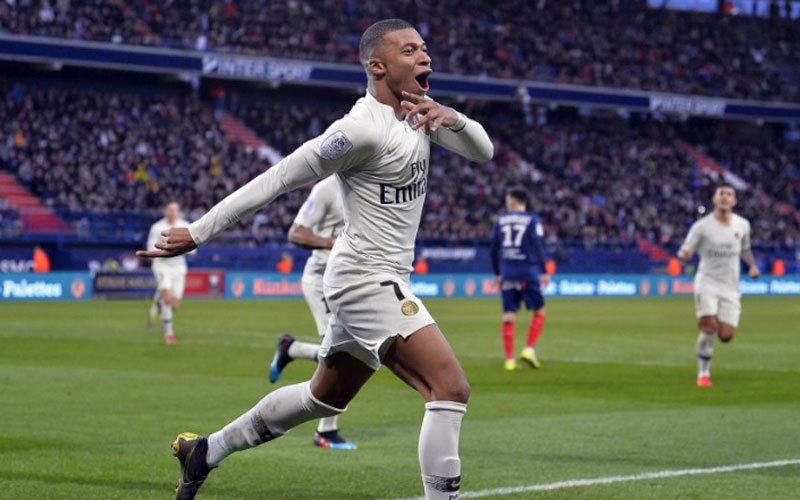 Kylian Mbappe fired Paris Saint-Germain to their eighth straight Ligue 1 win with a stunning goal that earned the champions a 1-0 victory at Toulouse on Sunday and kept them miles clear at the top of the league.
The 20-year-old World Cup winner crashed home his 27th league goal of the season, his seventh in as many league games, with 16 minutes left as he continues to shine in the absence of the injured duo Neymar and Edinson Cavani.
SEE ALSO: Kenya Open tees off in November
"We had to wait, be patient and in the end we won with Kylian's speed," said PSG skipper Marquinhos.
"It brought a great deal of joy to our fans, I'm sure of that."
SEE ALSO: Former England World Cup winner Jack Charlton dies
PSG now have 80 points, 20 ahead of second-placed Lille with a game in hand to boot.
Coach Thomas Tuchel said he was delighted that the runaway leaders have not been tempted to take their foot off the gas.
SEE ALSO: Zurich finds several positive tests for COVID-19 among staff and players
"Many of our players were away in the international break and there was a bit of fatigue in some of them," said the German.
"It could have been tempting to relax, especially with the lead we have in the league, but nobody does it and I like that."
Mbappe's goal was the highlight of a dull game which was otherwise lit up by a cheeky PSG fan sneaking onto the pitch to snap a selfie with the striker.
The video assistant referee system ruled out Marquinhos' tap-in just before half-time after Mbappe was judged offside, and the runaway league leaders threatened little other than that.
However, they maintain their huge gap on second-placed Lille, who earlier on Sunday scored three quickfire second-half goals to come back from 2-0 and snatch a vital win that kept them firm favourites for direct qualification for the Champions League.