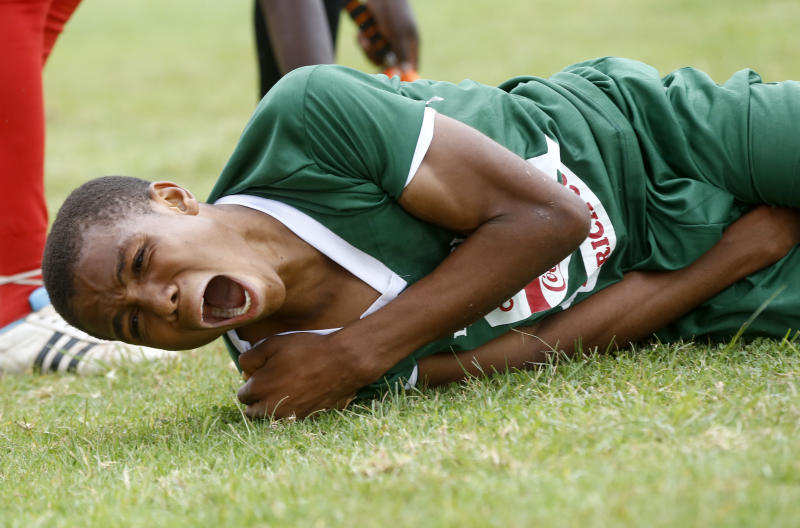 Glory for hosts in inaugural Under-16 tournament
How Kenyans left others hurting in Copa tournament
SEE ALSO: How Asila turned MMUST RFC from nationwide participants to Kenya Cup contenders
Onyango too good for goalkeepers as Maina rules the midfield.
Kenya won double gold of the first ever Copa Coca-Cola Under-16 Africa Cup that ended on Saturday at Afraha Stadium, Nakuru.
SEE ALSO: Kumari Taki outshines Kipruto in Diamond League trials
The Kenyan boys conquered 11 other countries to be crowned champions and also made history as the first nation to lift the prestigious trophy.
They did it in style winning the title on an unbeaten record. The girls registered double victory against Zimbabwe who were their only opponents in the week-long competition.
SEE ALSO: DCI hands NOC-K kit confiscated following Rio Olympics debacle in 2016
The homeboys began their campaign on a high with an emphatic 11-1 win over Ethiopia before completing their Group A task with a 3-0 win over Botswana.
They topped their pool to set a quarter-final clash with neighbours Uganda whom they edged out 1-0 to advance to the semis.
In the semi-final, they beat Zambia 1-0 to book a final berth and a tough clash against Africa football giants Nigeria, who had thrashed Botswana 5-0 in the other semi.
They put up a spirited fight against Nigeria winning the match 3-2 on post-match penalties after playing to a barren draw in regular time.
There was a great display of talent from the Kenyans with striker Jacob Onyango being too good for the goalkeepers.
Onyango won the golden boot for his impressive show that saw him score five goals.
Goalkeeper Issa Emuria bagged the golden glove for more clean sheets having only conceded one goal during the tournament and two in the decisive penalties.
Emuria was the star in the final match after saving two crucial penalties.
This was Kenya's best show against the Nigerians as the senior team Harambee Stars has never won a match against Nigeria's Super Eagles.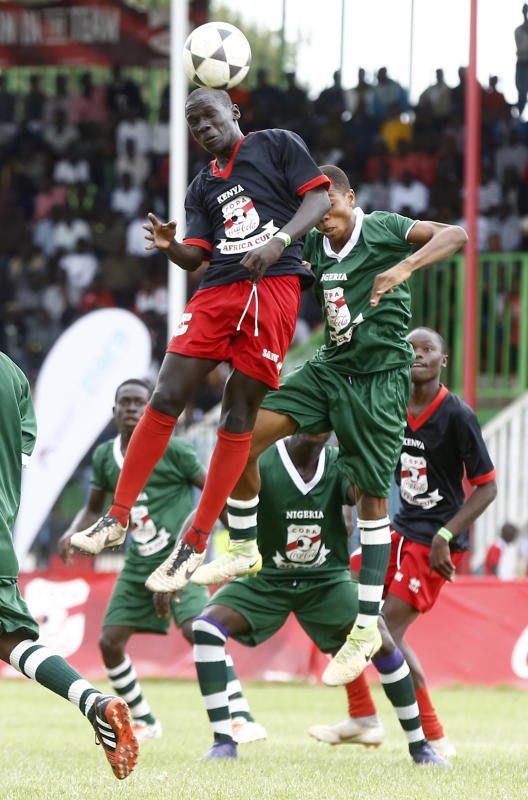 There were other notable performances from the Kenyan lads with Lucas Maina ruling the midfield throughout the tournament.
Kenya team coach Peter Mayoyo attributed the team's success to hard work and good preparations.
"We prepared very well and it made it easy for us to compete without fear of any opponent. The boys also worked hard because they wanted to perform well hence their efforts bore fruit," Mayoyo said.
There were also upsets in the tournament with favourites South Africa being knocked out at the quarter-final stage.
Botswana, who came into the tournament as underdogs, surprised many when won bronze following their 5-4 win against Zambia in third place playoffs.