Governors should copy Sonko and help Kenya's former stars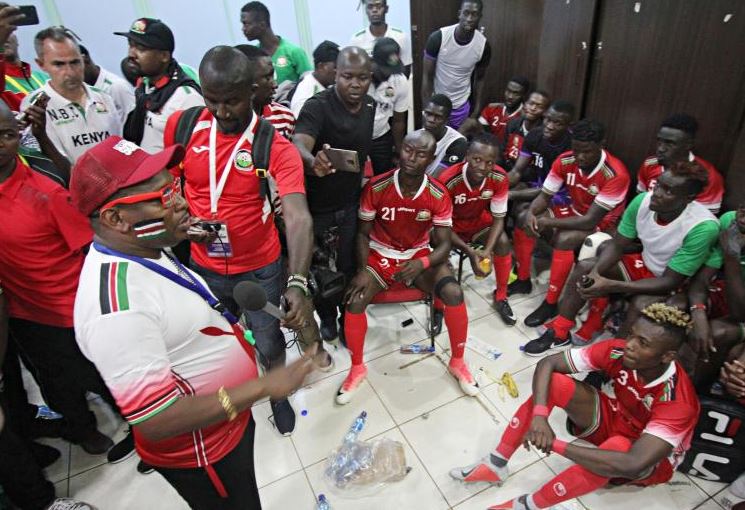 I first heard the word 'Sonkonisation' from my good buddy PLO Lumumba over a year ago. He was referring to how Nairobi Governor Mike Sonko had perfected new thinking and way of handling issues, in a way that only he could understand.
Recently, we saw 'Sonkonization' in action. The governor airlifted mentally-ill female boxer Congestina Achieng from her rural home in Kisumu to Nairobi for psycho-social rehabilitation. Typical Sonko. The team that went to Conje's home was led by Musa Otieno, once Harambee Star's captain. By picking Musa, Sonko was spot on. Musa Otieno comes from the same locality as Conje, therefore bonding with the folks around was no big deal. Strangely, in her condition, Conje still recognised Musa.
I recall how the Nairobi Governor promised and actually employed George Waweru, also a former soccer star, besides appointing Dennis Oliech and Musa Otieno to his sports advisory team.
A few days after sorting out Conje, Sonko smoked out boxer Suleiman Bilali, an Olympian. Bilali, an ex-policeman, was wallowing in squalor, having lost both his family and job. Depressed, he spiraled into alcoholism.
Suleiman's elder brother, Ibrahim 'Surf' Bilali, was also an Olympian who won flyweight bronze at the 1984 Los Angeles Olympics, as a member of the dreaded Hit Squad. The last time I checked, Ibrahim Bilali was doing part-time jobs at the crime–prone Machakos Country Bus Stage. Somehow, he has not been smoked out by the Sonko team.
Just before Conje was 'discovered' through a viral social media video, Sonko had rescued the Kenya amputees football team that was en route to Guadalajara, Mexico. They actually slept in the Sports ministry's boardroom in a sort of sit-in demanding their allowances.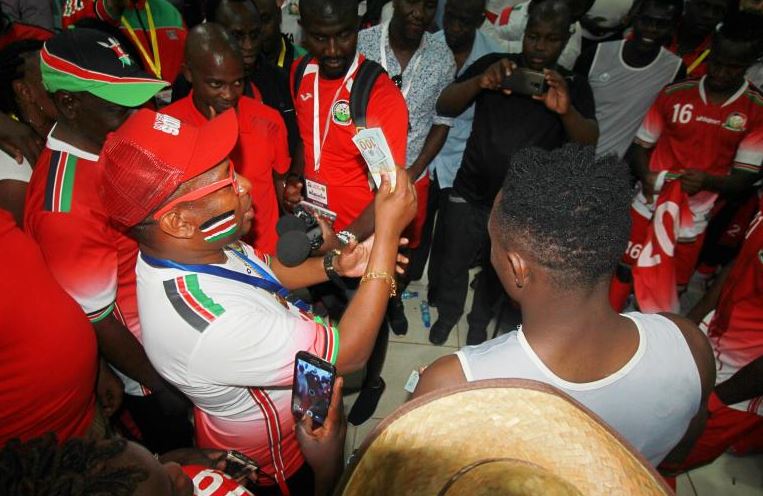 As we enjoy the blitz associated with 'Sonkonisation' of our former sports stars, others feel there should be a better way of 'Sonkonising' stars who have fallen on hard times. Maybe we should have a database to map and track them wherever they are.
Why are other governors not 'Sonkonising' former sports stars languishing in their counties?
When the late footballer and coach James Siang'a died long before Governor Oparanya had constructed Bukhungu Stadium, I wrote that if a stadium was to be built in Western Kenya, it should be in Siaya town.
The justification was that Siaya County has produced Kenya's great soccer players and at Siang'as funeral in Ugenya, these stars crawled out of the woodwork to send off their comrade-in-arms. Siaya Governor Cornel Rasanga was there, as was Raila Odinga. Actually, some of them walked their ageing bones across the ridge to reach the venue. Others used boda-bodas.
What was common among them was their level of desperation and hopelessness. In his speech, 'Baba' noted that the former players deserve help from county governments. Unfortunately, no 'Rasanganisation' followed, not even with Conje, who hails from Rasanga's county.
Rasanga, are you reading? Are you waiting for another helicopter to land in Usenge to rescue Jared Achieng' Acheing'or in Rang'ala to collect Martin Ouma Ogwanjo?
I know that if Sonko's mission scours Nairobi's Eastlands, they will out many other former medalists idling in estates without shelter or clothing. Think of boxer Stephen Muchoki, a world beater in his palmy days, who even had postage stamps issued in his honour.
Some of the initiatives could be a temporary measure, but still noble nonetheless. Governor Anyang Nyong'o recently 'Sonkonised' Peter Dawo and gave him a job in the county government as the director of sports. That is good enough, but not long term. What happens when he clocks 60 in a few years?
Kenyans should know that ironically, most of these stars being rescued are holders of unique sports medals - if not Olympic, Commonwealth or Africa medals, they have presidential medals. Conje, Peter Dawo, Steve Muchoki, Philip Waruinge, Mahmoud Abbas, Joe Kadenge and others are all medalists.
I urge Governor Sonko to build a halfway house, where these desperate former sports stars can get some decent clothing, shelter, decent food and water. They can also get medical attention under one roof, where well-wishers can find them. At the moment, they are scattered all over. They can also be issued with complimentary tickets to watch matches. Those who have been neglected by their families and relatives can find solace in numbers here.