Uganda President Yoweri Museveni meets men's national football team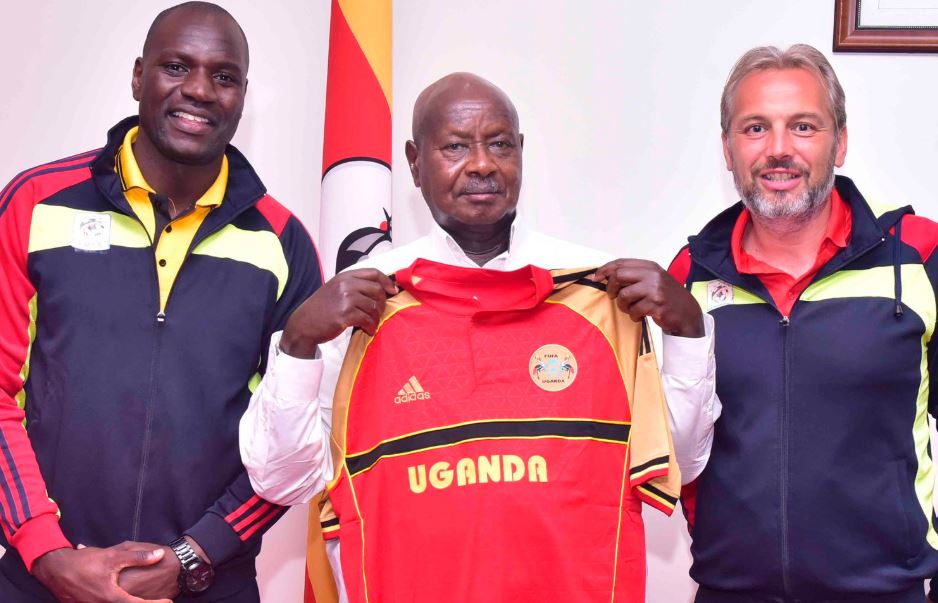 Uganda President Yoweri Kaguta Museveni on Tuesday, October 9, 2018, met the Uganda Men's National Football Team, the Uganda Cranes at State House.
Museveni, took the opportunity to congratulate the team on their recent major achievement – participating in last year's African Cup of Nations tournament in Gabon.
On his official Twitter handle Museveni shared a photo of himself holding up the Uganda Cranes red, yellow and black home jersey alongside Coach Sebastian Desabre.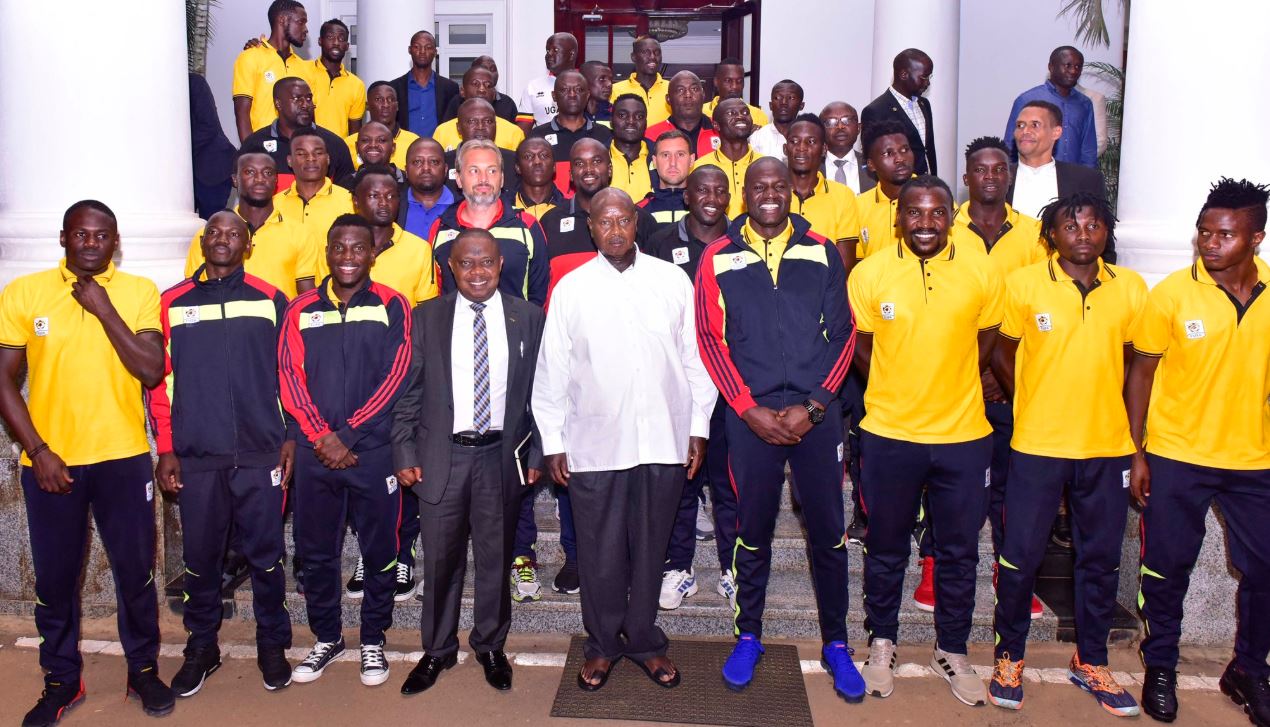 The President admitted having watched some of his team's matches in Gabon and noticed their shots at goal were not powerful enough. He urged the team's management to improve on the players' diet and training routines, so as to realise a stronger team.
"I watched some of their games in Gabon but noticed their shots were lacking in power. I hope the managers can do something about the diet and training to ensure the players are stronger, like the late David Otii was," posted Museveni on Twitter.
He then promised to charter a plane to fly the team to Lesotho for their crucial AFCON qualifier on Tuesday.
"The government will charter a plane to transport the team to Lesotho for their Africa Cup of Nations encounter next Tuesday," promised Museveni.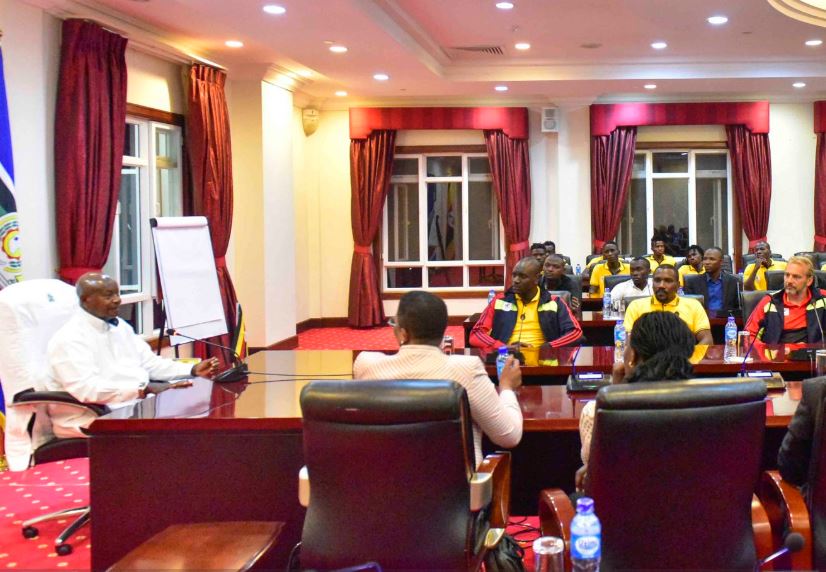 He concluded by wishing the team luck and promising to reward each player.
"I hope the team maintains their top spot and qualifies for the 2019 championship in Cameroon. Each player will also receive a token of appreciation," he said.
Uganda currently leads the standings in Group L with four points after two games, two ahead of Lesotho and Tanzania. Cape Verde are fourth.