Mourinho's reaction to De Gea winning the Golden Glove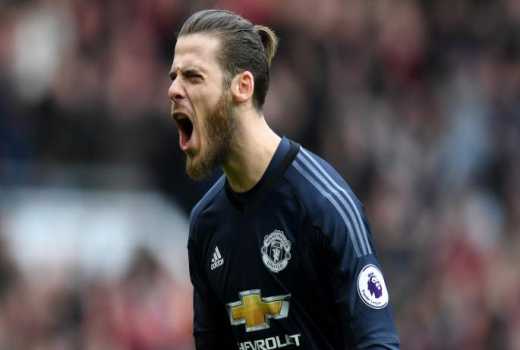 Manchester United goalkeeper David De Gea has made history after winning the Premier League Golden Glove for the first time in his career following a goalless draw against West Ham at Olympic Stadium on Thursday evening.
He also became the first Manchester United goalkeeper to win the award since the 2008/09 season, where Dutch legend Edwin van der Sar won it after keeping 21 clean sheets.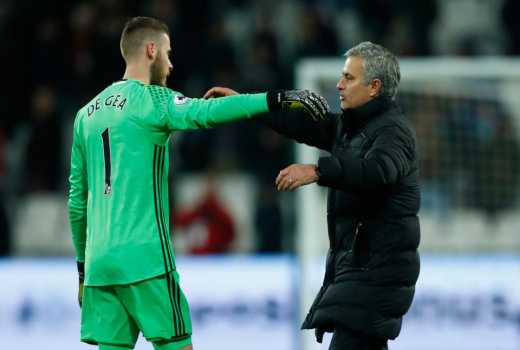 United boss Jose Mourinho hailed the Spanish international but insisted that the award was a reflection of the team's performance this season.
The 27-year-old scooped the award after recording his 18th clean sheet of the season with one game still remaining.
De Gea was also named Manchester United Player of the Year for the fourth time, becoming the only United star to reach the milestone.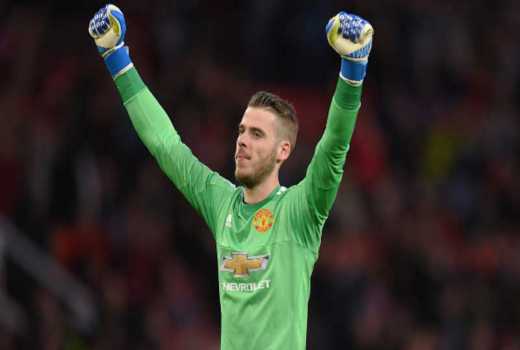 Speaking to the MUTV, Mourinho was quoted saying, 'David has been terrific, but the Golden Glove is about the team and not about somebody analysing the goalkeeper and deciding this is the best goalkeeper of the Premier League.
'It is about clean sheets and they are about the team. Obviously we are all very happy for David and it is a great team achievement.' He added.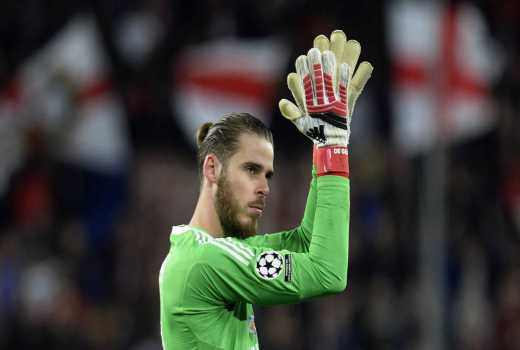 De Gea was happy with his performances and that of his team this season.
"It feels good, it is my first Golden Glove award" said De Gea.
"I am really happy for that. It means we defended well in this league, I am happy for me and happy for the team.
"It is for everyone, it is a team award, not just for the goalkeeper. It's good for me but I am also happy for the team." He added.