Celtic Foundation and New Balance donate football jerseys to 50 Kibera teams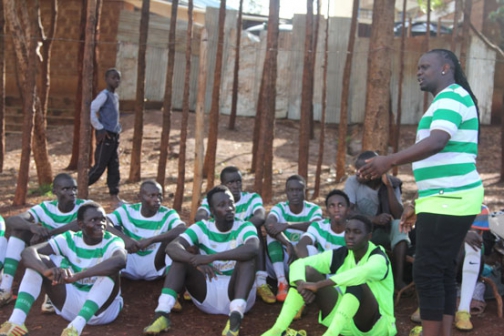 Glasgow based Celtic Foundation and kit manufacturer New Balance have donated football jerseys to teams in Nairobi's Kibera slums.
Betting giants Dafabet, shirt sponsors of Scottish giants Celtic FC, facilitated the event on Saturday bringing to 50 the number of grass root teams in Kibera to have benefited from the initiative dubbed '#turudigame.'
The initiative seeks to re-introduce competitive football and talent search in Kenya. The teams were kitted with this season Celtic FC jerseys, which commemorates fifty years since Celtic won the European Cup.
The ceremony involved two charity football matches at Olympic Secondary School in Kibera which saw Dafabet-sponsored Kibera Celtic take on their local rivals Kibera Lexus.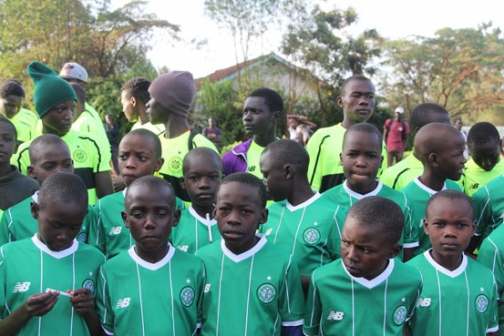 The entertaining match saw Kibera Celtic beating Lexus 2-1in front of hundreds of fans - their first win over their archrivals in over three years.
Kenya's popular artiste Nonini Mgenge True and Kenya's biggest reggae DJ Kriss Darlin graced the event and both took part in a Celebrity penalty shootout between Kibera Celtic and Kibera Legends.
Kibera Celtic won 6-5 with the Kriss Darlin, who captained the side, scored the winner while Nonini led Kibera Legends.
"I'm delighted to have participated the event and would like to thank Dafabet for facilitating and kitting the kids here in Kibera and for asking me to be a part of it. I believe that this is the right direction in promoting talent and encourage hard work amongst our youth," said Kriss Darlin.
Nonini said: "I am happy that Celtic Foundation and New Balance had the heart to come to the ground and give the junior and youth teams a reason to smile."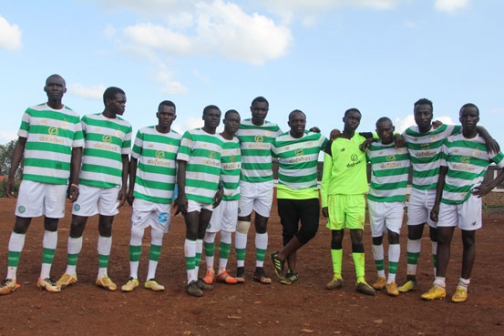 Dafabet Head of Business development Chris Harley who is a lifelong Celtic fan praised the Celtic Foundation and New Balance for facilitating the kitting of the teams in Kenya.
"We believe in giving back to the community and Kibera is the start for us," Harley said.
Young England side earn goalless draw with Germany
England held world champions Germany to a 0-0 draw after giving debuts to five players as their inexperienced team came through a first-half lesson to hold their own in a lively Wembley friendly on Friday.