Tottenham fans in full-blown panic mode after "reports" that Wanyama will miss the rest of the season
Last updated 2 years ago | By Odero Charles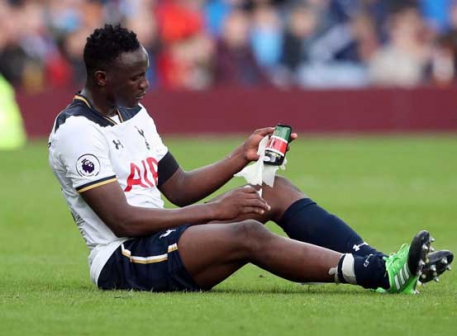 Tottenham Hotspur fans have been left scratching their heads after reports emerged that Victor Wanyama will miss the rest of the season.
Wanyama, who is suffering a knee injury that has kept him out of action -played his last game for Spurs in the 2-1 home defeat to Chelsea.
SEE ALSO: Henry applauds Wanyama's Man of the Match performance as Monreal Impact beat DC United
According to football.london, the speculations started after Daily Mail's football editor, Ian Ladyman who was on the panel of the Sunday Supplement on Sky Sports said that Wanyama's season could be over due to injury.
Following Ladyman's comments on Wanyama's fitness, fans on twitter added fuel to the rumors that that they will have to deal without a key first team player for longer than expected.
SEE ALSO: Kane 'would not be so special' in another team, says Mourinho
Here are some comments;