Burnley defender Michael Keane set to become Jose Mourinho's first summer signing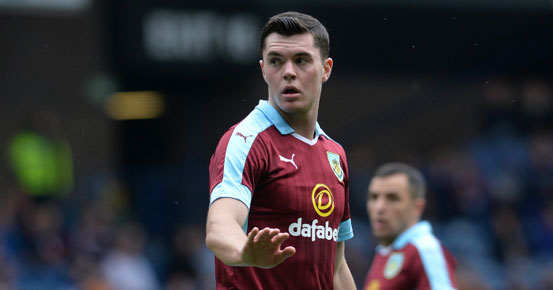 Premier League giants Manchester United are edging closer towards signing their former defender Michael Keane from Burnley.
The lethal defender came up through the ranks of Manchester United's academy and after failing to make it to the first team, the centre-back was allowed to leave Old Trafford for Burnley on a permanent transfer.
Keane has been on form this season and this has attracted other Premier League clubs like Everton and Liverpool.
According to Media outlet The Times, United and Burnley are "very close" to agreeing a deal that is believed to be about £25m.
With Keane's possible return to Manchester United, it will be the second successive summer transfer window when the Red Devils have re-signed a former player.
Last summer, Mourinho brought Paul Pogba back to Old Trafford from Juventus on a world-record signing fee.