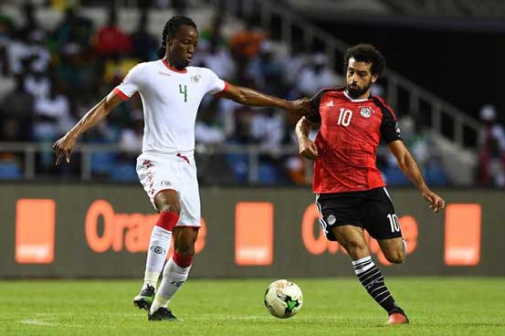 Third-place playoffs. These are fixtures many football teams would hardly want to take part in, given a choice.
It is more of a consolation game than a competitive encounter. To most people, this is a fixture which is greeted with muted cheers and mixed feelings while to others, condescension is the description they give to these bronze medal matches.
But a larger bunch of football enthusiasts care less. In principle, this is the second most important game in any tournament; the obvious being the final. But from previous football tournaments, few souls have shown concern for it.
In doubt? Well, what can you remember of the 2015 Africa Cup of Nations third-place match between Democratic Republic of Congo and hosts Equatorial Guinea at the 32, 854-seater Estadio de Bata? Most people will have problems recalling it was DR Congo, who won 4-2 in post-match penalties.
It borders on impossibility to recall the penalty takers and those who missed, in all honesty. Incontrovertibly, such games are easy to forget thus, they are ultimately worthless. This is a match where the winner goes home with nothing. A bronze medal is not what made them endure endless sleepless nights.
It even gets worse when one team loses twice in a row (semifinal and now third-place match) despite having played so well in the three-week tournament. What most people recall is this last game and hardly, the previous matches. How unfair.
But who said life is fair? Now that their ambitions in this year's Africa Cup of Nations have been scuttled in the most unforgettable ways and their services restricted to the rehearsal match, Burkina Faso will meet Ghana tonight from 10pm Kenyan time.
Their encounter will no doubt be entertaining, but in all honesty, it will be less dramatic.
"We wanted to be in the final on Sunday. But since that did not happen, we now play on Saturday (in the third-place match)," said Burkina Faso coach Paulo Duarte.
Certainly, tonight's encounter has no influence on who wins tomorrow's final, but surely, a Burkina Faso-Ghana encounter is an epic any day.
The last three third-place editions have produced tremendous goals as well. In 2010, Nigeria won 1-0 against Algeria, Mali completed a double over Ghana in 2012 (2-0) and 2013 (3-1). And tonight's game should surely give fans every reason to buy tickets or tune in.
When hitherto tournament favourites Algeria were dealt an embarrassing group stage exit, their players wasted little time jetting back to their bases. In hours, Leicester winger Riyad Mahrez and company were going through Duty Free menus on their way to England, Spain, Italy, France and Portugal.
It was also the same with Ivory Coast and Senegal players who too left in a huff. Beaten and shamed, these players wasted no time leaving this ill-fated place called Gabon.
They have better lives and better times wining and dining in exquisite bars with dozens of women in town.