Valencia charged for gross misconduct as Barcelona receive warning for bottle-throwing incident
FOOTBALL By Gameyetu | October 27th 2016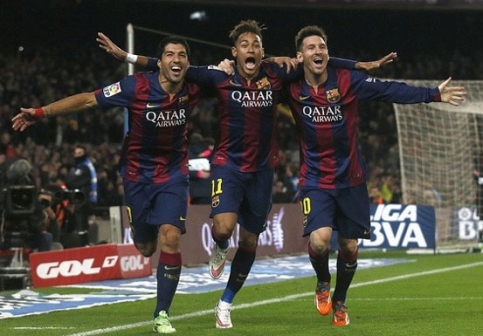 The La Liga Competition Committee has made a decision over the bottle-throwing incident at the Mestalla last weekend.
Valencia FC have been charged for their misconduct last weekend when they played Barcelona at the Mestalla.
There was a bottle-throwing incident when Lionel Messi scored the winner for the visitors with less than a minute to spare.
But it is also said that Messi and his teammates seemed to have provoked the home fans with their celebration as various trending images from the match showed Los Blaugrana players reacting to the bottle-throwing incident by falling on the ground while some, led by Messi, turned to celebrate in a provocative manner in front of the home fans
The home team suffered the larger consequence of the incident, having been fined approximately 1,500 Euros. But Barcelona, on the other hand, received a warning.