Moyes: I did ban chips at Manchester United - because a couple of players were too fat
FOOTBALL By Mirror | February 5th 2015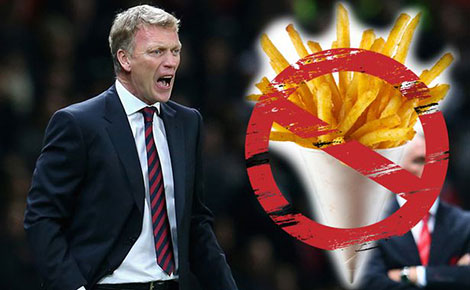 Former Manchester United David Moyes. PHOTO / COURTESY
David Moyes has revealed he did ban chips at Manchester United - because a couple of his players were too fat.
The Scot was criticised by Rio Ferdinand for scrapping low-fat chips from the Old Trafford players' menu in his 10-month spell in charge.
"We loved our chips, but Moyes comes in and, after his first week, he says we can't have chips any more," he revealed in his book #2Sides.
But speaking to Four Four Two , the now Real Sociedad manager confirmed it was because a few of his stars were not as lean as they should have been.
"Yes, I did ban chips," Moyes told the magazine.
"It was because a couple of players were overweight and I didn't think chips were good for their diet."
Manchester United decided to axe Moyes in April last year after losing 15 of his 51 games in charge - barely a year after Sir Alex Ferguson retired.
Now managing in Spain, the 51-year-old also took a swipe at the supporters of his former club Everton, saying he was "disappointed" with the reaction he got when he returned with Manchester United.
He said: "I wasn't surprised, because I know how supporters react and I had left their club. But I was disappointed.
"I got Everton competing at the top end of the league with a mid-table budget. I gave everything I could in trying to make Everton the best I could. It was a long process but we did it – my staff, my players and others at the club.
"We had some glorious nights at Goodison and the fans were superb. I've got huge affection for Everton, it was my life for over a decade."