Kenyan boxers have started training for two Africa Championships
BOXING By Ben Ahenda | January 13th 2022 | 3 min read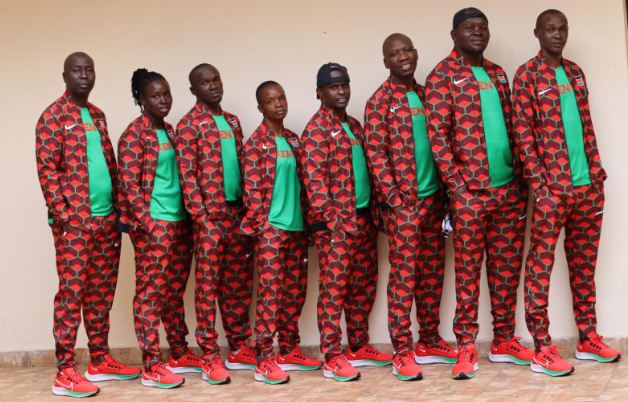 With the confirmation of their participation in the Africa Zone Three Boxing Championships and Africa Boxing Championships, Kenyan boxers have started light training in readiness for the two international tournaments.
Although boxers are training on their own ahead of the official residential training camp, head coach Musa Benjamin said they have been monitoring all players who reached the finals of the first and second legs of the Jamal Cup in Nairobi and Kisumu held in Nairobi and Kisumu in November and December last year respectively.
"Players who won their bouts in the two tournaments are automatic qualifiers in provisional squads before we start the process of coming with the first squad that will take part in Africa Zone Three Boxing Championships," Benjamin told Standard Sports.
Africa Zone Three Boxing Championships will be held in Tanzania next month and Africa Boxing Championships in Tunisia in March.
Kenya will send a full squad of 13 boxers each to the two tournaments.
However, the tactician said there are so many factors to determine who dons the national team colours to be considered by national team selectors before they announce the first squad heading to Tanzania.
"The selection of the two squads is a process and we put into consideration many factors before we come up with the final squads heading to Tanzania and Tunisia," Benjamin said.
Olympian and national welterweight champion Elizabeth Akinyi confirmed she has been undergoing light training for the past week in pursuit to improve her fitness levels.
Akinyi who won her first bout in Nairobi before losing to Kisumu's Everlyn Akinyi in the second leg of Jamal Cup is optimistic of being selected in the two squads and is hopeful she'll represent Kenya in four international championships this year.
"I have stepped up my training sessions and for sure before we are called to residential training, I'll have attained full fitness required by the coaches," Akinyi told Standard Sports.
Besides the first two tournaments, Akinyi is also determined to be selected into the squads that will take part in World Women Boxing Championships in Istanbul, Turkey on May 6-21 and in Commonwealth Games in Birmingham, England from July 28 to August 8.
The team is expected to start residential training at AV Fitness Gymnasium in Lavington, Nairobi at the end of the month ahead of the Africa Zone Three Championships whose dates should be announced by the Confederation of African Boxing (CAB) early next month.
Africa Zone Three super heavyweight champion Elly Ajowi is determined to retain the title he won last year when he defeated the continental champion Maxime Yegnong Njieyo of Cameroon in Kinshasa, Democratic Republic of Congo.
"I have just started some light training but by the end of next week, I'll have attained some recommendable fitness levels," said Ajowi who was also at the 2020 Tokyo Olympics alongside Akinyi(Elizabeth), 2015 Africa Boxing Championships lightweight gold medalist Nick Okoth and Commonwealth Games flyweight bronze medalist Christine Ongare.
The quartet stands a high chance of being selected into the two squads but they must up their game according to Benjamin.
"The quartet is experienced players who any coach would like to be in his team but they should not be complacent in their training sessions in order to be selected into the squads," he stated.
The two squads should be selected by the end of the month.