Okwiri disappointed as fight against Allotey is cancelled
BOXING By Ben Ahenda | December 24th 2021 | 2 min read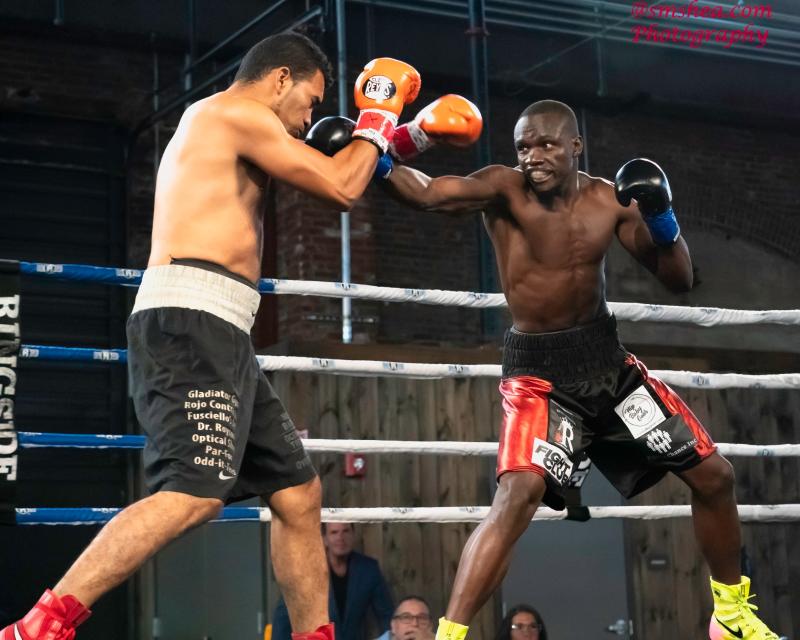 Former Africa Boxing Union super middleweight champion Rayton Okwiri is a disappointed man after the World Boxing Organisation super welterweight match against Joshua Allotey slated for Ghana on 26th December 2021 was cancelled.
The match, which was to be staged at Akoko-Foto, Dansoman in the suburbs of Accra was cancelled after it was reported Allotey had injured his shoulder in a training session three days to the fight.
It therefore meant the Ghanaian was unable to face Okwiri, who so far has had nine professional fights winning eight (with six knockouts) and a draw.
Okwiri said Allotey was only scared of him at a time he was ready for the big match and possibly knock him out in the first four rounds.
"I'm disappointed over the cancellation of this match at a time I was ready for him (Allotey). He is just scared of me. I'm ready for him when he recovers," Okwiri told Standard Sports yesterday.
He said he was still ready for the Ghanaian when he recovers.
Okwiri also appealed to the match organisers to compensate him for the time he spent in training ahead of the bout that was touted as the toughest match in his career.
"I hope these people will compensate me for the time and expenses I incurred in my training sessions," said Okwiri, the last Kenyan boxer to reach the quarter-finals of the Olympic Games in 2016 in Rio de Janeiro, Brazil.
Cabic Promotions and Public Relations manager Gideon Jingles Oyiadzo said they were shocked and devastated with the sudden turn of events.
"We are all shocked to wake up to such sad news. Allotey had a shoulder injury in training and cannot fight. He's currently undergoing treatment and doctors must declare him fit before we can advise on the way forward.
"Really, sorry about this. Our kind regards to Rayton and the team; we really looked forward to a good fight and a win for Allotey," said Oyiadzo.
Okwiri has been training in the United States of America since June before flying to Dar-es-Salaam in October where he was expected to feature in four non-title fights.
He first knocked out John Serunjogi of Uganda in Dar-es-Salaam over the same period.
Then his second match against Enock Musambuzi of Zimbabwe on November 26 in Dar-es-Salaam, the third against unnamed opponent in Mombasa on December 12 and the fourth in Dar es Salaam against Charles Maluchi of Zimbabwe on December 31 were all cancelled owing to different factors.