We are set for World Boxing Championships says head coach Musa Benjamin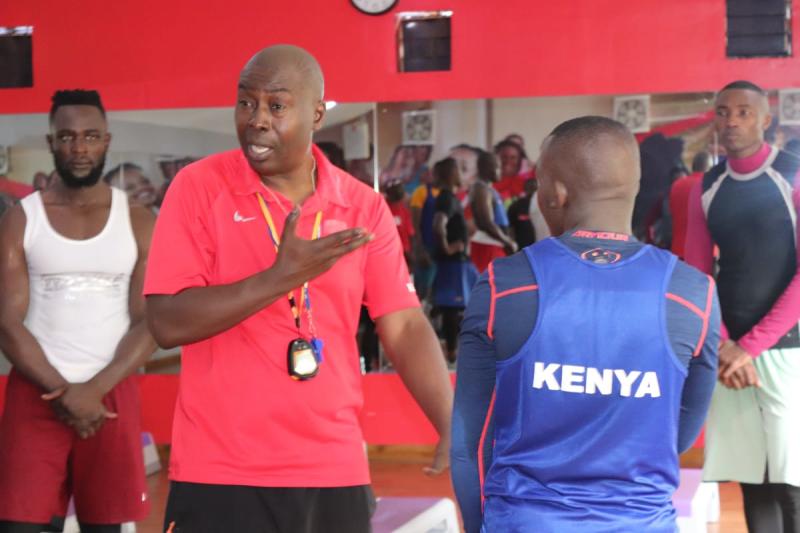 After their debacle at the 2020 Tokyo Olympics, the National Boxing Team head coach Musa Benjamin said his focus shifts to World Boxing Championships in Serbia in November.
While calling on boxers to focus on being selected into the team that will take part in the global championships, results achieved at the Olympics was water under the bridge.
The team failed to secure any medal among the four boxers who took part in the Olympics.
"Our focus is now at the global championships where we expect to improve on our performance in the global championships after our debacle at the Olympics,' Benjamin told Standard Sports.
He said time is not on their side in preparing boxers for the global championships after a three-week rest after the Olympics.
"We need to start the selection process of boxers who'll take part in the global championships as time is not on our side to do so and ensure the same boxers are involved in several friendly matches before we depart to Serbia," Benjamin stated.
He said he is out to pick experienced boxers whose fitness can match opponents they expect to face in the global showpiece.
His revelations points at the possibilities of retaining the same four boxers who featured at the Olympics with additions of some sparring partners who assisted them to prepare for the Japan Games.
The four boxers are 2015 Africa Boxing Championships lightweight gold medalist Nick Okoth, Africa Zone Three Boxing Championships super heavyweight gold medalist Elly Ajowi, Commonwealth Games flyweight bronze medalist Christine Ongare and national welterweight champion Elizabeth Akinyi.
However, the four boxers must as well prove themselves before the panel of coaches who'll be on the new squad in the selection process.
"It'll not be automatic for the four boxers to be selected into the final squad and must prove themselves against their competitors," the national coach said.
He confirmed the final selected team will be involved in several tournaments before the global championships.
"We must involve the final selected team in a number of international invitational matches before we depart to Serbia. It'll assist us to get more exposure before the showpiece," he said.
However, Benjamin failed to state the number of boxers who will be selected into the final squad that will take part in the global championships.